Ugly Betty
By Luke Kerr on November 14, 2008
By Luke Kerr on November 13, 2008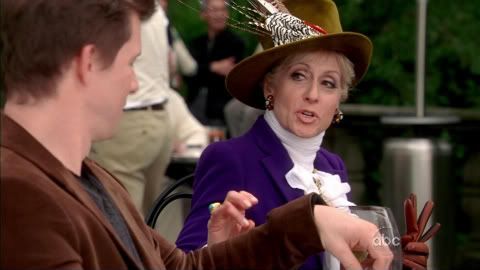 Check out
Ugly Betty's
Judith Light
and
One Life to Live
alum sporting some sort of pheasant inspired hat. Only she could pull off something as big pimpin as this.
Boy do I wish I'd seen her when she was on OLTL. Who knows, now that Ugly Betty is being filmed in NYC, why couldn't Frons wave his magical cross promotional wand and have her make a Llanview cameo?
Would you like Judith Light to make a cameo on One Life to Live?
By Luke Kerr on November 11, 2008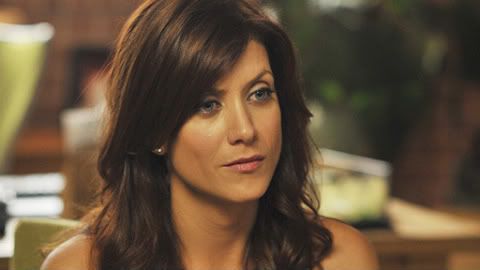 ABC is shaking up its primetime lineup, according to
The Live Feed
. Reportedly
Private Practice
will be joining
Ugly Betty
and
Grey's Anatomy
on Thursday nights. Meanwhile
LOST
will be returning in January and taking
Private Practice's
current spot.
Life On Mars
, which currently follows
Grey's Anatomy
, will be moving from Thursday to Wednesday following
LOST
.
What the report doesn't reveal is where Dirty Sexy Money might end up, though it does indicate that things are looking up for a DSM renewal.
By Regan Cellura on October 23, 2008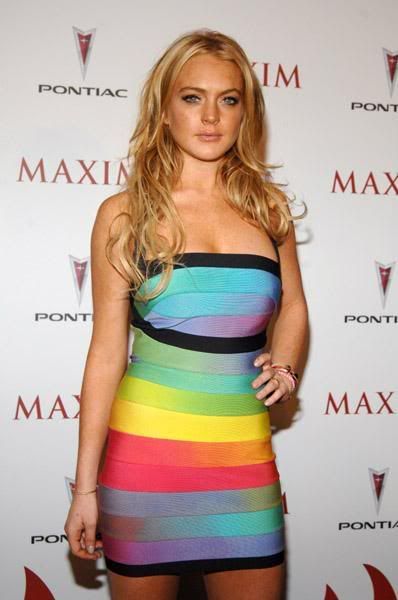 It looks like Lohan's stay on
Ugly Betty
has been cut short. Cut by two episodes in fact. According to Kristin at
E! Online
,
Lindsay Lohan
's recurring role is dunzo. The actress was scheduled to appear in six episodes of the ABC show and now will only appear in a total of four.
As with any Lohan news, there seems to be lots of drama and speculation as to why the actress' stint has ended. Interested in more of the gossip? Check out Perez Hilton.
More drama being reported... is it possible that Lindsay Lohan's remaining appearances will not air?

By Regan Cellura on October 15, 2008
Since it was a hit last week... here we go again. Remember, comment away and if there's a show we're not covering that you'd like to get the SCOOP on, let me know!
Last week's big winner was 90210... this week, not so much to SCOOP on. Brenda Walsh will make her return to the zip code for two more episodes. Look for Ms. Walsh in the 11th and 12th episodes.
How about a little One Tree Hill? One of my personal favorites is getting a visit from another fave of mine. Dawson! James Van der Beek of Dawson's Creek fame is going back to North Carolina for a guest spot on OTH. DC used to shoot in the same little NC town that OTH now calls home. Remember I mentioned a producer who wants to turn Lucas' book into a movie? Van der Beek will play the director. I also mentioned last week that One Tree Hill will be around for a seventh season and it looks like the cast has signed on as well. All but one that is. According to the SCOOP, Chad Michael Murray (Lucas) has not signed on for a seventh run. Will he? It looks like he will as Michael Ausiello over at EW says they've given the actor some time behind the camera and behind the scenes. READ MORE
By Luke Kerr on October 10, 2008
Mark Consuelos showed up as a tough guy cop last night on Ugly Betty and provides a great scene for today's Caption This. Take your best shot.