The Price Is Right
By Luke Kerr on September 09, 2009
Bob Barker
may have left
The Price is Right
, but he hasn't hung up his microphone just yet. Barker guest hosted
WWE Monday Night Raw
and faced down
Chris Jericho
, who was less than pleased at not being called Mr. Jericho. Barker even threatened to take Jericho "over his knee" if he wasn't a good boy. Watch the clip after the jump.
READ MORE
By Daytime Confidential on June 24, 2009
On today's CBS and Days of Our Lives episode of Daytime Confidential Luke, Jamey, Jillian, Melodie and Mike discuss the latest in As the World Turns, The Bold and the Beautiful, Days of Our Lives, Guiding Light and The Young and the Restless news and storylines, including:
Jean Passanante gives a quote that has everyone scratching their heads, trying to figure out what she means. Is she talking in circles in order to not say anything? Is As the World Turns in a defeatist mode? Emily is obsessed with finding her eggs. Bonnie and Dusty kiss. Parker is beginning to realize what is going on with Carly, while Meg and Damian go on a date.
Donna and Pam go to the set of The Price is Right. Was this a thumbs up or a thumbs down moment on the show? Find out which members of the Daytime Confidential gang enjoyed it and who didn't. Did the crossover just shed more light on the fact that The Bold and the Beautiful's ratings are diving? Is Owen out for Jackie's money or does he love her? Ridge's drug problem continues to cause problems.
Mark Hapka debuts on Days of Our Lives. The NBC soap's ratings keep going up. Is it still a contender because its fans are the most loyal in daytime? Stephanie slaps EJ. Jillian and Jamey react to Wally Kurth's return to Salem. Alison Sweeney is taking the reins of her storyline and going with it. We are looking forward to the scenes where she finds out her daughter is alive.
Rafe finds out about Olivia and Natalia's relationship on Guiding Light. James Spaulding got off the hook. Melodie goes on a rant about an upcoming storyline involving Phillip. Is this the type of storyline that shows a TV icon respect? Should Ellen Wheeler go to another soap?
Adam's goose is almost cooked on The Young and the Restless. Where can the storyline go from here? Adam and Rafe are going to have sex. Desperate for cash, Jill Abbott goes back to her roots. Nina digs into Cane's past and uncovers a secret. Lily is about to face a medical crisis. Chloe is impressing Melodie with her scenes opposite of Billy. Is the character of Chloe growing up?
All this and much more on today's show.
Help support and improve the Daytime Confidential podcast: Take a few minutes to fill out the two Daytime Confidential listener surveys: Listener Survey A l
Be sure to leave your comments on all the latest goings on in the world of soaps by calling the Daytime Confidential comment line by calling 917-677-9757.
Listen to Daytime Confidential by clicking on the Daytime Confidential Player at the bottom of this post or Download us for FREE via iTunes. Vote for us on Podcast Alley. Add us as a Friend on MySpace and Facebook.


READ MORE
By Darren Lomas on June 22, 2009


The Bold and the Beautiful is really running with The Price Is Right cross-promotion. Here's Drew Carey, offering the third-time bride and groom some advice. I just wish he'd told Bridget how much hotter Nick was with her mother. Right now, apart from Jackie and Owen, all the couples on this show are lame.
By Luke Kerr on June 16, 2009


Come on down for Donna and Pam at The Price is Right!
By Jillian Bowe on June 11, 2009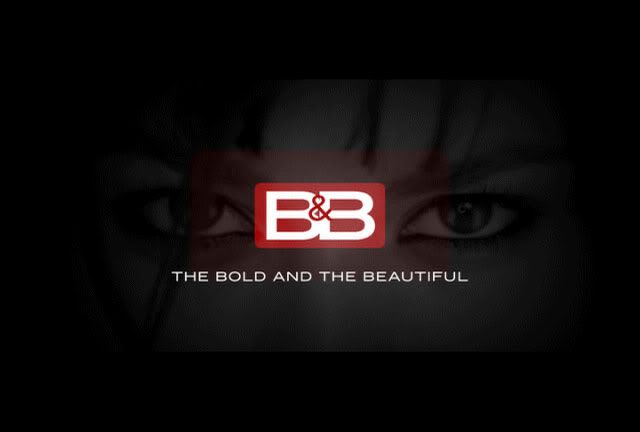 Get ready for a showcase showdown on
The Bold and the Beautiful
. According to
We Love Soaps
,
The Price is Right
host
Drew Carey
and the game show's announcer
Rich Fields
will make an appearance on
B&B
June 17 and 18. The duo will be featured in a storyline involving Pam (
Alley Mills
) and Donna (
Jennifer Gareis
) visit the game show to conduct business and wind up being audience members with an twist. Look for
The Price is Right
models
Lanisha Cole
,
Rachel Reynolds
and
Amber Lancaster
to make a guest spot during the episodes as well as the show's Executive Producer
Mike Richards
and Co-Producer
Stan Blits
.
READ MORE
By Jillian Bowe on May 28, 2009
Get ready for hunks invading your screens during big spin action! On June 1, The Young and the Restless stars Joshua Morrow (Nick) and Daniel Goddard (Cane) are set to make an apperance on The Price is Right. At lease we're not going to see a storyline with Judith Chapman's Gloria in a showcase showdown. Can't you just hear Chewy Chapman yelling, "JEFFREY, SPIN BIG LOVER MAN?"