The O.C.
By Daytime Confidential on December 13, 2012
No. 15: The Graysons, Revenge

Retribution is a dish best served over the holidays, if you're a member of the Grayson clan on ABC's smash primetime soap Revenge. Blackmail, corporate espionage, insider trading and not-quite-fatal tumbles off balconies could all be on the gourmet menu, but for the chance to break holiday bread with Queen Victoria (Madeleine Stowe), we'd risk it.
By Jamey Giddens on December 05, 2008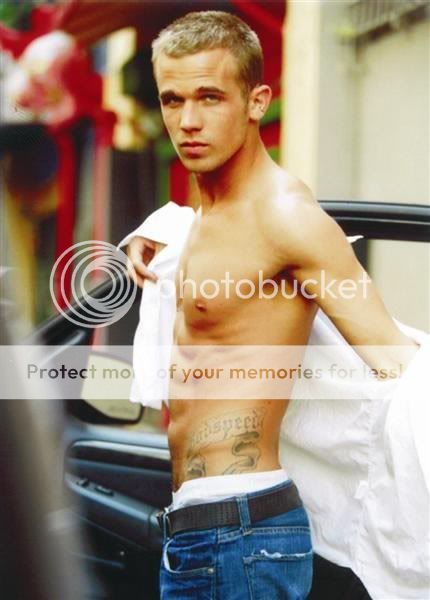 Twilight
star
Cam Gigandet
revealed in the December issue of Men's Health, on newsstands now, how being fired from the role of Daniel Romalotti on
The Young and the Restless
actually helped boost his confidence about his career.
So much relies on your confidence. To be let go from a soap opera is the most embarassing confidence basher in the world. It's like, 'Oh, if I'm not good enough for that, I'm not good enough for anyting.' So that was tough, but you learn that one of that stuff matters. You keep pushing forward. "
Looks like everyone benefited from Gigandet's firing. He was dismal as Daniel, couldn't act his way off the back patio of Crimson Lights, but by the time he started landing gigs like the badass, surfer boy who bedded Coop (Mischa Barton) and then accidently killed her on The O.C., he was a totally different and vastly improved actor. Meanwhile, Y&R fans got the amazing Michael Graziadei as Daniel , who will no doubt soon be competing with Gigandet for film roles.

By Luke Kerr on October 20, 2008
By Regan Cellura on July 31, 2008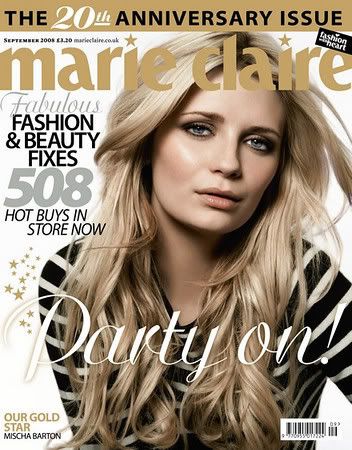 Mischa Barton graces the cover of the September issue of
Marie Claire
magazine and I must say for a lady with questionable fashion taste, Mischa looks absolutely gorgeous on this cover.
All My Children
fans remember Mischa from her days playing Lily Montgomery and of course her break out role as Marissa Cooper on
The O.C.
Inside the mag, the actress dishes on her recent troubles, the press and her love life.
"I'm lucky to know you can have more than one soulmate in life," she says. "But, like a true actress, I'm always changing the way I feel about who I want to be. Nowadays, I feel I'm settling more into a woman and I'm understanding who I am."