The Edge of Night
By Jillian Bowe on July 16, 2013
Another soap fan favorite is making a comeback.
All My Children
and
The Edge of Night
alum
Larkin Malloy
has been added to the expanding cast of the upcoming web soap,
Tainted Dreams
.
Malloy will play Henry Steinman, a director on the fictional drama Painted Dreams. Tainted Dreams' executive producer Sonia Blangiardo stated:
Henry Steinman' is the most politically incorrect director in the history of Daytime…truly the 'Archie Bunker' of the soap genre. Whatever crosses 'Henry's' mind comes out of his mouth…in the most inappropriate way possible," and Blangiardo grins, "Before you ask, yes, Larkin and I may have known a real-life director who might allegedly fit this description." READ MORE
By Jillian Bowe on December 01, 2010
Soap Opera Digest
is reporting that TV and film icon
Frances Fisher
has landed a role on
Days of Our Lives
. Fisher, best known for her work in Academy Award-winning films
Unforgiven
and
Titanic
, (and being
Clint Eastwood's
baby mama) will play Gladys, a neighbour of Sami's (
Alison Sweeney
). Fisher will begin airing in Feb. 2011. The actress is no stranger to daytime television; she starred as Det. Deborah Saxon on
The Edge of Night
from 1976-81
and made an appearance on
Guiding Light
back in 1985 as Suzette.
By J Bernard Jones on September 16, 2010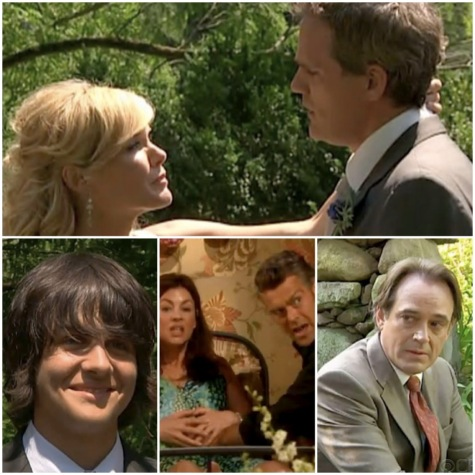 Several days ago, I posted an entry about the fallout from the death of Dr. Reid Oliver (Eric Sheffer Stevens) on As The World Turns. There were three central ideas in that piece. First, despite the very legitimate complaints that any given fan might have, ATWT is providing great human drama here at the end of its run. Second, Reid's tragic passing and donation of his heart to Chris (Daniel Cosgrove) encapsulated that goal mainly by thrusting the Hughes'— the show's core family since its very debut— front and center toward its conclusion. Third, given the soap opera wrapped production months ago, the idea of kicking a dead horse with unrelenting criticism isn't going to make it win the Kentucky Derby.
I have not budged one iota from any of those positions and I am about to incur the wrath of a whole lot more of you by making what I know will be a very controversial statement to many: I believe that in these final days, executive producer Christopher Goutman has made mostly the right decisions.
By J Bernard Jones on August 25, 2010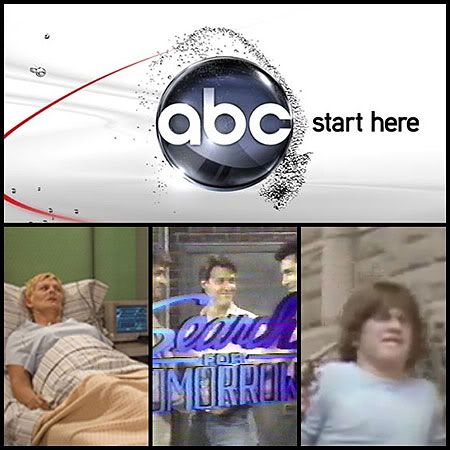 Watching the ABC daytime lineup lately has been a little déjà vu for this old time soap viewer. Perhaps "copying" is too strong a term. Maybe "homage" would be a better word or, perhaps, "sticky fingers." On the other hand, the stories in question here are different from either classic soap opera tropes (boy/girl-meets-hates-falls-in-love-with-girl/boy stuff) or classic soap cliches (supervillain-returns-from-the-dead-with-an-evil-twin shenanigans) because of their very specificity.
All three of the ABC's daytime dramas currently are airing stories or arcs that have been a little too close to the mark of several cancelled Proctor & Gamble shows, begging the question "Does Brian Frons really admire those old, now defunct serials as much as he loves pilfering CBS soap stars?" Let us count the ways: READ MORE
By Luke Kerr on April 12, 2010
One Life to Live's original Dorian Lord, Nancy Pinkerton Peabody, passed away on March 4 at the age of 69, according to the East Hampton Star. Peabody also appeared on The Edge of Night, On Somerset, The Doctors, As the World Turns and Guiding Light. Our thoughts are with her family.
By J Bernard Jones on February 10, 2010
Another daytime great has passed away. David Froman died Feb. 8. He was 71. While the beloved character actor was a staple of such prime time series as Simon & Simon, TJ Hooker, Trapper John MD, 21 Jump Street, Diagnosis Murder and Matlock, Froman was probably best known for his stellar work as Gunther Wagner on the legendary Edge of Night.
Although Gunther (who's real identity was Bruno Wagner, Gunther's identical twin) was a villainous thug, who once attempted to rape Jody Travis (then-newcomer Lori Loughlin) and was later murdered in one of Edge's signature byzantine plot twists, Froman was so popular among fans he was brought back later to play the real Gunther, a lovable lug who was snarky before snark was cool. Froman played the latter role until the end of Edge's run in 1984.
After Matlock (on which he appeared for its entire run) ended, Froman retired from acting and taught drama at Northeastern Oklahoma A&M College in Oklahoma until the time of his death from cancer. Froman will be missed by his fans, who can visit his Facebook memorial page. Check out a clip of "The Murder of Gunther Wagner, Part 1" from Edge of Night after the jump. READ MORE