The Brady Bunch
By Jillian Bowe on September 28, 2010

CBS Soaps In Depth is reporting that Susan Olsen will return to The Young and the Restless. According to the magazine's tweet,
Susan Olsen (Cindy, THE BRADY BUNCH) confirms to us she'll appear on #YR again this month. Look for her to appear around Halloween.

By Jillian Bowe on August 16, 2010
Looks like The Young and the Restless isn't the only Bell soap in the market for casting Very Brady Guest Stars. According to Entertainment Weekly, The Brady Bunch's Christopher Knight (Peter) will appear on B&B. Knight will portray a pediatrician who tends to Bridget (Ashley Jones) and Owen's (Brandon Beemer) baby. Knight will hit the airwaves Sept. 15.
By Jamey Giddens on October 14, 2008

Ewww Marcia!
Another day, another Z-lister trying to drum up sales for a memoir by revealing their tawdry, tacky tales from yesteryear. Former
Brady Bunch
and
Passions
star
Maureen McCormick
is making the talk show and tabloid show rounds promoting her book,
Here's the Story: Surviving Marcia Brady and Finding My True Voice,
by sharing details of trysts with her onscreen brother
Barry Williams
, who played Greg, comedian
Steve Martin
and...
Michael Jackson
. She also talks about rampant drug abuse and of course, you guessed it, how she had to "survive" international fame on a show that transformed television. I wish these stars would realize there are some things you simply
should
just take the grave with you.
By Luke Kerr on June 11, 2008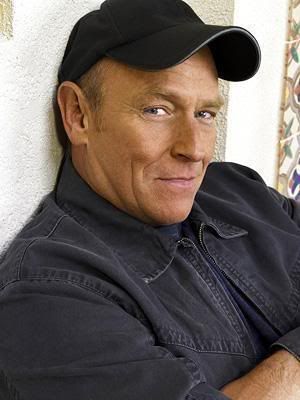 Are you ready for a family feud? The new season of Celebrity Family Feud will be featuring several daytime alums and their families.
Episode One: Christopher Knight (Another World and The Brady Bunch) and Adrianne Curry (America's Next Top Model) along with their family will be facing off against the Teutul family of American Chopper fame.
During the second half of episode one Corbin Bernsen and his family (General Hospital, Psych and L.A. Law) will be facing off against Margaret Cho and her family.
Side Note: I wonder if Jeanne Cooper will be joining the Bernsen clan?
Episode Two: During the second half of episode two Vivica A. Fox and family (Young & Restless and Generations) will be facing off against Mo'Nique and family.
Episode Six: Anyone still interested in the lives of Kathie Lee Gifford's family will want to tune into episode six when they face off against Duane "Dog" Chapman and family (Dog the Bounty Hunter)
For the full lineup visit EW.com.

Thanks to LondonMami for the tip!