Sunset Beach
By Jillian Bowe on September 25, 2012
Former
Sunset Beach
and
One Life To Live
actress
Sherri Saum
has landed the lead role of Lena in ABC Family's upcoming
Jennifer Lopez
pilot,
The Fosters
. The series revolves around a lesbian, mixed-race couple who are raising their adoptive children, alongside a biological son.
Teri Polo has signed on as Lena's partner Stef Foster, a tough-but-kind-hearted police officer. When Lena decides to raise troubled teen Callie, much to Stef's chagrin, the Fosters lives are forever changed.
By Luke Kerr on August 30, 2012
Country singer LeAnn Rimes has sought treatment for anxiety and stress, People is reporting. In a statement, Rimes' rep said, "While there will be speculation regarding her treatment, she is simply there to learn and develop coping mechanisms. While privacy isn't expected, it's certainly appreciated."
Soap grad Eddie Cibrian told the magazine:
"My wife is the most remarkable and courageous woman I know," says Cibrian. "I am so proud of her for having the strength to finally take some time for herself. I will be with her every step of the way."
READ MORE
By Daytime Confidential on February 14, 2011
None of them earned a spot on our Most Ridonkulous Grammy Fashion list, but there were some familiar faces on the 53rd Annual Grammy Awards red carpet. Several former daytime stars popped up at music's biggest party. Eddie Cibrian and fiancé LeAnn Rimes (pictured above) were all a smile. Rimes even stole a kiss for the paparazzi. Desperate Housewives' Eva Longoria continues to prove that being single looks good on her. Ex-All My Children star and CSI: Miami investigator Eva La Rue shimmered in her slinky, black dress. Tia Carrere looked great in green, but what was that on her shoulder?
See more photos of former soap stars at the 2011 Grammys after the jump and visit Pop Confidential for a full set of red carpet photos. READ MORE
By Daytime Confidential on January 19, 2011
On today's Daytime Confidential podcast Luke, Jamey and Jillian are joined by special guest Larry Flick from Sirius OutQ's The Morning Jolt.
A long time soap viewer, Flick brings his hilarious commentary and a Top 5 list that has Jillian and Luke wondering if they should re-work their lists. During the laugh-filled 600th episode, the DC gang and The Morning Jolt's Larry Flick cover the genre's best stunt casts, from The Secret Storm to Sunset Beach and General Hospital.
Check out The Morning Jolt With Larry Flick at Sirius OutQ, follow Larry Flick on Twitter and visit Feel the Spin for the latest in pop music.
By Luke Kerr on August 21, 2009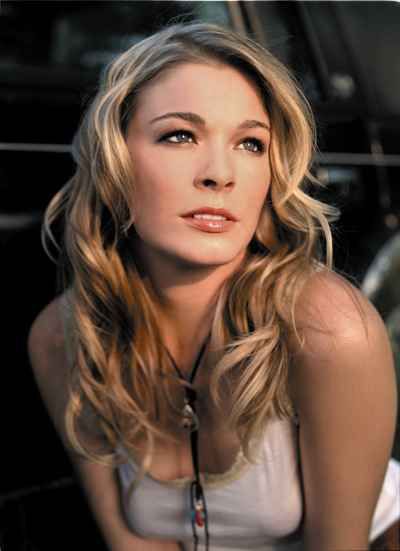 Eddie Cibrian
and
LeAnn Rimes
were spotted together at the Valencia Country Club, according to
People
. The couple, who have been under intense public scrutiny since
US Magazine
published pictures of the stars kissing, spent almost three hours together on the golf course. Since
Us Magazine's
report, both Cibrian and Rimes have
separated
from their respective spouses. It was recently announced that Cibrian is
joining
the cast of
CSI: Miami
.
By Luke Kerr on June 03, 2009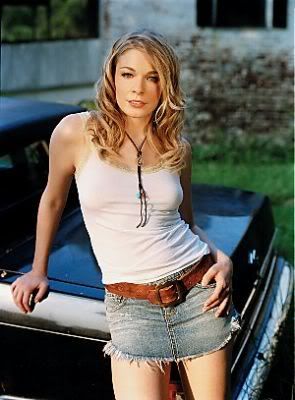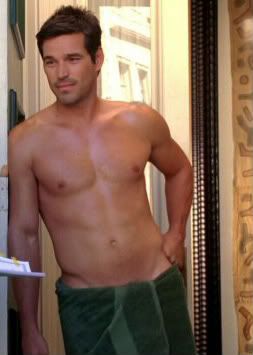 The
Eddie Cibrian
and
LeAnn Rimes
alleged affair saga continues. In March
Us Magazine
featured
pictures of Cibrian and Rimes kissing and holding hands. This happened just as the duo was about to premiere the Lifetime movie
Northern Lights
. Both
responded
to the
Us Magazine
story, Cibrian to
Access Hollywood
and Rimes through her official website.
Here are the latest developments in the real-life soap opera. Eddie Cibrian's wife, Brandi Glanville, has accused LeAnn Rimes of being a "stalker" in Us Magazine saying ""She refuses to leave us alone -- it is shameful and scary. People are going to say it takes two to tango and I get that, but at some point LeAnn needs to stop asking him to dance." READ MORE