Search For Tomorrow
By Luke Kerr on June 13, 2013
The Young and the Restless has filled the role of the mysterious Rose Turner with actress Leslie Stevens. According to Soaps In Depth, Stevens will first appear on July 25. Since her days as Justine Calvert on Search for Tomorrow, Stevens has appeared on such shows as Revenge, Private Practice, Justified, Criminal Minds and True Blood.
By J Bernard Jones on September 16, 2010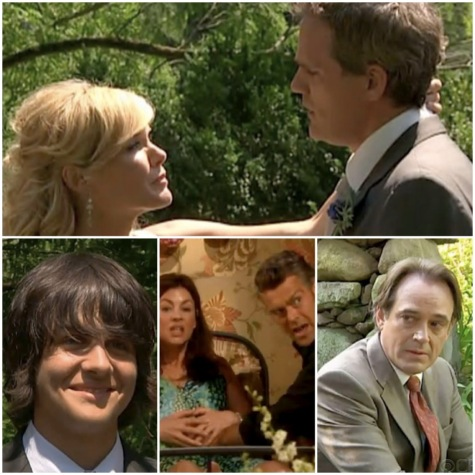 Several days ago, I posted an entry about the fallout from the death of Dr. Reid Oliver (Eric Sheffer Stevens) on As The World Turns. There were three central ideas in that piece. First, despite the very legitimate complaints that any given fan might have, ATWT is providing great human drama here at the end of its run. Second, Reid's tragic passing and donation of his heart to Chris (Daniel Cosgrove) encapsulated that goal mainly by thrusting the Hughes'— the show's core family since its very debut— front and center toward its conclusion. Third, given the soap opera wrapped production months ago, the idea of kicking a dead horse with unrelenting criticism isn't going to make it win the Kentucky Derby.
I have not budged one iota from any of those positions and I am about to incur the wrath of a whole lot more of you by making what I know will be a very controversial statement to many: I believe that in these final days, executive producer Christopher Goutman has made mostly the right decisions.
By J Bernard Jones on August 25, 2010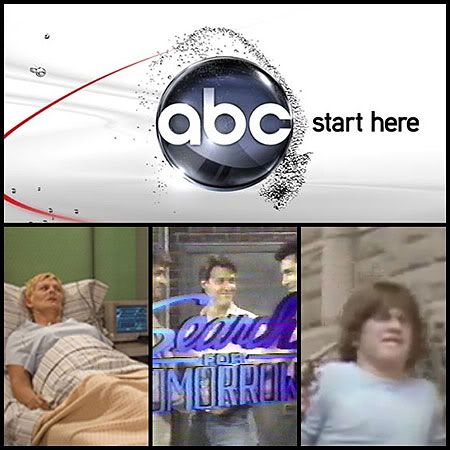 Watching the ABC daytime lineup lately has been a little déjà vu for this old time soap viewer. Perhaps "copying" is too strong a term. Maybe "homage" would be a better word or, perhaps, "sticky fingers." On the other hand, the stories in question here are different from either classic soap opera tropes (boy/girl-meets-hates-falls-in-love-with-girl/boy stuff) or classic soap cliches (supervillain-returns-from-the-dead-with-an-evil-twin shenanigans) because of their very specificity.
All three of the ABC's daytime dramas currently are airing stories or arcs that have been a little too close to the mark of several cancelled Proctor & Gamble shows, begging the question "Does Brian Frons really admire those old, now defunct serials as much as he loves pilfering CBS soap stars?" Let us count the ways: READ MORE
By Luke Kerr on December 02, 2009
In an interview with TV Guide Canada's Nelson Branco, former Another World and Loving star Lisa Peluso discusses her upcoming role in Martha Byrne's Gotham and what she's been up to since her departure from daytime.

TVGuide.ca: Where in the world has Lisa Freakin' Peluso been all this time?!

Lisa Peluso: Where have I been? [Laughs] I've been raising my two children. Since Another World, I had my son, Parker, who is now seven. My nine-year-old daughter, Phoebe, was born around the time I did One Life To Live as Gina Russo [Ed. Note: she had previously played Billie Giordano in 1987]. I've just been enjoying being a mom and wife. I have also been selling real estate.

TVG: Now you've joined Gotham. I think Martha Byrne made a very wise choice in casting you because we soap fans have missed you terribly. You are one of my all-time favourite soap actresses. Who are you playing on Gotham?

LP: Thank you. That's nice to hear. As for Gotham, all I know is that I'm playing Michael Park's ex-wife, Veronica. I haven't received a script yet so there isn't too much I can tell you.
After the jump watch clips of Loving with Amelia Heinle, Laura Wright, Catherine Hickland and Noelle Beck, among others. READ MORE
By Jamey Giddens on July 22, 2008
The daytime television community is mourning the loss of Larry Haines who played the role of Stu on Search for Tommorow opposite Mary Stuart as the legendary heroine Jo.
Jo and Stu's friendship was a constant staple of the beloved, classic soap. Haines, who was 89, died on July 17. Here's a clip from SFT's final scene featuring daytime's best platonic supercouple. Rest in Peace.