Scrubs
By Jillian Bowe on June 26, 2013
Reel life has spilled over into real life for
Passions
alums
Natalie Zea
and
Travis Schuldt
.
People
is reporting the longtime loves are getting married!
Zea and Schuldt have been together for 10 years. The couple is finally taking the plunge, after Schuldt popped the question in Hawaii. Zea joked:
He wanted to make sure he gave the car a thorough test drive before he bought it. READ MORE
By Regan Cellura on January 15, 2009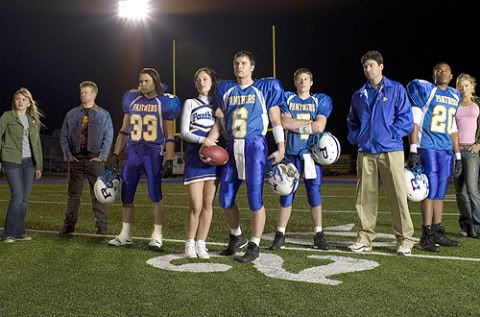 Primetime Spoiler Round-Up!
I'm kicking it off with a show I'm not really going to SCOOP on but instead beg you all to tune in! Friday Night Lights returns to NBC tomorrow night! I cannot say it enough, if you caught an episode here and there or are a faithful viewer like me, tune in as this season is the best yet.
BONES is returning a little later than originally planned. It MAY even return with two all new episodes on one night. The first of which has Bones and Booth going undercover at the circus. Sure to bring in the laughs with Dr. Sweets helping the duo dissect the circus world. Fake sex in a trailer and dead Siamese twins… oh how I love BONES!

Check out the latest gossip on Gossip Girl as a spin-off is in the works. In fact the "pilot" will be much like Private Practice's was; happening within an episode of Gossip Girl in May. Lily and Rufus' son is not dead and RUMOR has it we will meet the secret love child later on this season. Is a couple reuniting? RUMORS say a "core" couple will be finding their way back to one another but who could it be? Nate and Blair perhaps? READ MORE