Santa Barbara
By Jamey Giddens on April 08, 2009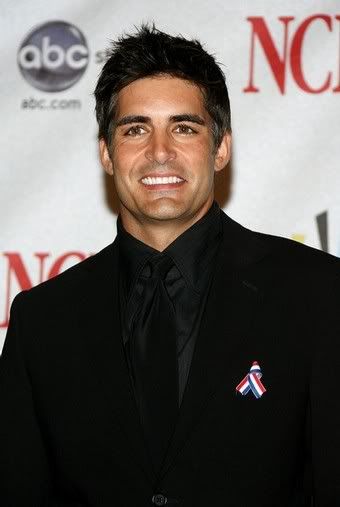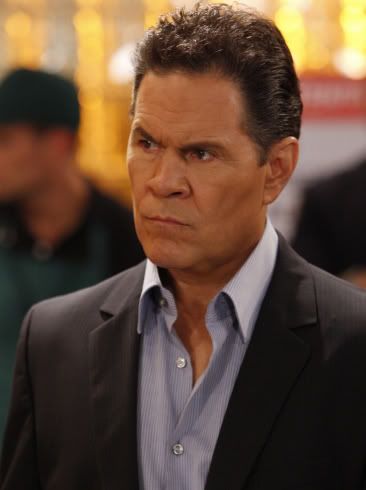 Okay I am going to go on the record. I am not sad to see Ray Montez heading out of Llanview.
A Martinez
is one of my all-time favorite soap actors, but that character, complete with that goofy accent, is beyond ridiculous! Sure, he is starting to heat up opposite Dorian (
Robin Strasser
), but it's too little, too late.
One Life to Live
has too many characters anyway. Now I know what you're thinking. Why the h-e-double-hockey-sticks can't that hot mess Stacy (
Crystal Hunt
) kick rocks on her way out of town then? Trust me, I, and everyone else here at Daytime Confidential agree with you, but since Martinez is on his way out anyway, I say he return to the network that made him a soap superstar in the first place.
Days of Our Lives
should bring Martinez on board as Rafe's father. Just think of
Galen Gering
as Cruz Castillo's son, it would be epic!
READ MORE
By Jamey Giddens on March 22, 2009
Once upon a time, before the days when sexist, ageist trolls ruled the Daytime Kingdom, and before the pervasive, asinine notion that younger viewers only want to watch young, bland models learn how to act, or not, on the front burners of daytime soap operas, there were interesting, romantic, compelling, stories that exemplified the very fact that true love— and sometimes true hate—comes in all shapes, sizes, colors and yes, age brackets. These clips from
Another World
,
Santa Barbara,
Days of Our Lives
and
General Hospital
show soap opera seniors doing what they once did best— fight, love and pass on the torch to the generations to come.
READ MORE
By J Bernard Jones on February 17, 2009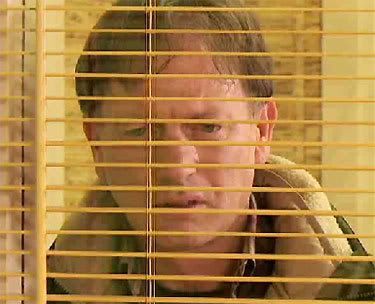 I've been a fan of Guiding Light's Justin Deas (Buzz) for a long, long time.
I don't go back to his days as Bucky on Ryan's Hope, but I vividly remember him as Tom Hughes on As The World Turns (opposite his real life wife Margaret Colin as Margo) where he was brilliant. I watched him rise to legendary soap greatness as the morally bankrupt Keith Timmons on Santa Barbara. I've witnessed him transform Buzz an institution. I think I've seen every moment that has won him those 530 Emmy's he's picked up over the last couple of decades. READ MORE
By Luke Kerr on January 28, 2009
By Jamey Giddens on December 20, 2008
Blogger's Note: I wrote this as a goof in a comments thread, but I figured what the heck, since it got a fairly positve response I decided to make it a separate post. This is of course fan fic and strictly for goofs and giggles.

Eden and Cruz (Marcy Walker and A Martinez) are back together and she has all her marbles (until Sweeps, when one of her alters pays a visit to drive ratings). For awhile Cruz lived in Llanview and had a weird accent. I don't know what was up with that? When Eden first came back to Santa Barbara from Pine Valley, Kelly (now played by Jensen Buchanan) and Cruz had fallen back in love. READ MORE
By Jamey Giddens on December 20, 2008
News of
Beverly Garland
's (ex-Estelle,
Port Charles
) passing brought a name back to my mind that I haven't thought about in years–
Carrington Garland
. According to
We Love Soaps'
Roger Newcomb
, the junior Garland— who was my absolute favorite incarnation of Kelly Capwell (sorry Eileen, if it's any consolation you are the one and only Ashley Abbott!)— was the senior Garland's daughter.
READ MORE