Santa Barbara
By J Bernard Jones on September 18, 2009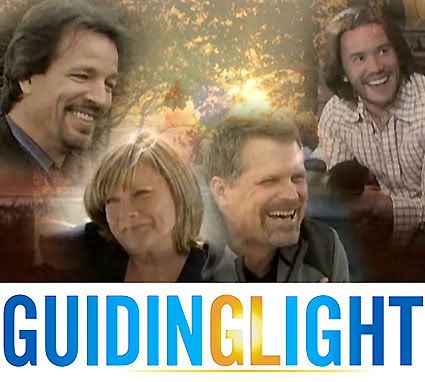 The final part of a highly personal, non-objective series highlighting various aspects of the last episodes of Guiding Light, which which ended its 72 year run on September 18th.
What was it that got me first?
Was it the opening flurry of Guiding Light's logos throughout it's 72 year history or was it the show's last "Only Love" opening featuring the most of the current cast as it had never done before? Whatever it was that first triggered a torrent of emotions that ran through me, this is what happened on Guiding Light today:
In the wake of Alan Spaulding's death, Fletcher whisked Alexandra away to see the world. Doris pulled strings and got Ashlee into a writer's program at Berkeley; Daisy and Ashley went to California together for school, while James stayed behind and bonded with his father. Mindy informed Billy that she was moving back to Springfield. Remy and a newly pregnant Christina got married in the quickest wedding in soap opera history. Olivia & Natalia settled on a name for the baby — Francesca, named after Frank. Maureen played matchmaker for Matt and one of her pretty school teachers. After weeks of online dating, Frank & Blake finally hooked up for their date, with seemingly all of Springfield stalking him. Beth gave Phillip, who once had great dreams of being a writer, a journal in which to put his every thought.
Finally, there was everything involving Josh (Robert Newman) & Reva (Kim Zimmer).
It wasn't what happened "today" that was most important; it was what happened "one year later" in Springfield that truly mattered. As I sit a home, with the television now turned off and with more than a few tears in my cynical eyes, I cannot help but be amazed that I bore witness to what I believe was one of the greatest series finales of an American institution as has been produced during the long — and now endangered — life of a uniquely American genre. READ MORE
By Jamey Giddens on August 12, 2009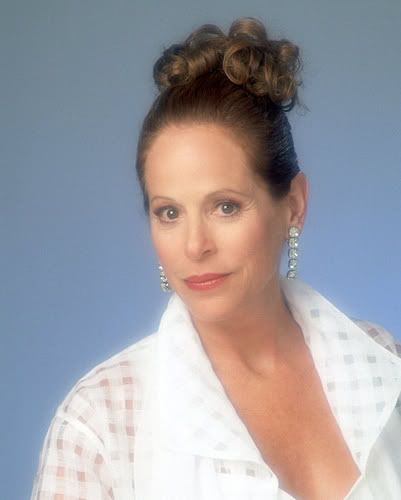 In
Part II
of
We Love Soaps
'
Damon Jacobs
' interview with
Louise Sorel
, the veteran actress reflects on the controversial storyline she refused to play on
Santa Barbara,
which had her character Augusta slated to fall for her sister Julia's (
Nancy Lee Grahn
) rapist Dash (
Timothy Gibbs
).
We Love Soaps: My understanding was that your reason for leaving Santa Barbara the last time had to do with a story line twist for Augusta where she would get involved with a certain character
. READ MORE
By Jamey Giddens on August 10, 2009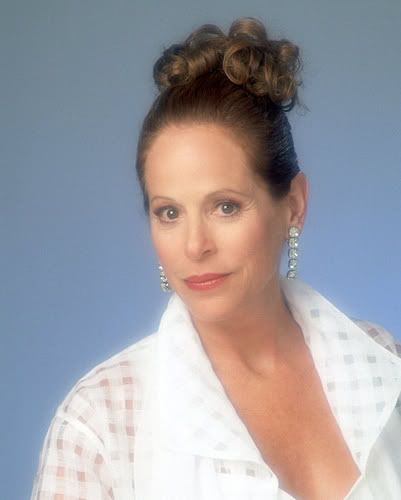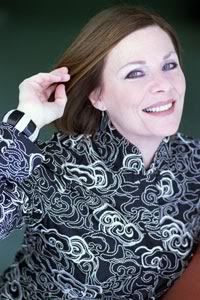 In
Part I
of his lunchtime chat with the legendary
Louise Sorel
(soon-to-be returning to soaps as DAYS' Vivian),
We Love Soaps
' interviewer extraordinaire
Damon Jacobs
gets the grande dame to open up about how she landed the part that made her a daytime superstar—
Santa Barbara
's Augusta Lockridge. Sorel also shares what it was like to work with the late
Dame Judith Anderson
who originated the role of Augusta's meddling mother-in-law Minx, and shares which
General Hospital
diva almost ended up playing the iconic role of Augusta.
We Love Soaps: How did Santa Barbara come about for you?

Louise Sorel: Actually that came about because another actress was going to do it, who was on a show called General Hospital, Jane Elliot. I didn't know she was going to do it. I think I had read for the Dobsons, then they went away or something and months went by. Then I think Jane was going to do it, and then opted out. I can't remember why. Actually she was very sweet. I had only read once and then they called and said, 'Would you do it?' And I said, 'Sure!' I had never done a soap. I had never seen a soap. And everybody said, 'You don't want to do a soap. You just don't want to do that. It's not what you do.' And I said, 'Well, gee, it's continuous work. We have Dame Judith Anderson and Nick Coster. How bad can it be?' And the role was terrific so we made a deal. Jane and I spoke and she said, 'You should get such and such' because she was going to do the show and she was very sweet about it.
By Jamey Giddens on August 06, 2009
In
Part I
of his interview with
Patrick Mulcahey
for the 25th anniversary of daytime's greatest soap opera
Santa Barbara
,
TV Guide Canada
's
Nelson Branco
finds out which SB storyline the talented scribe,who currently pens scripts for
The Bold and the Beautiful,
loved most.
TVG: What was your favourite storyline on Santa Barbara?

PM: Eden and Cruz's first romance when Eden believed it was she who had pulled the plug on her father's life support — but it was actually Gina! And Eden marrying Kirk, the preppy villain, because he pretended he knew her "secret." Marcy and A Martinez [Cruz] always knocked our socks off. The first leg of their romance was very magical, even though they stayed together for most of the show's run. Eden and Cruz's epic romance was the best thing about the show. Oh, and Carrington Garland as Kelly was fun to write for as well.
By Jamey Giddens on August 04, 2009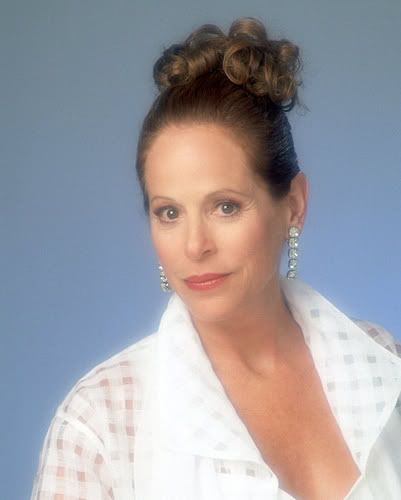 Santa Barbara
fans you are in for an anniversary treat! Well, it's more like an appetizer (Pigeon perhaps?).
We Love Soaps
'
Damon Jacobs
recently had lunch with the fabu
Louise Sorel,
and has sneak peek on WLS's latest podcast. Check it out
here
!
By Jamey Giddens on July 31, 2009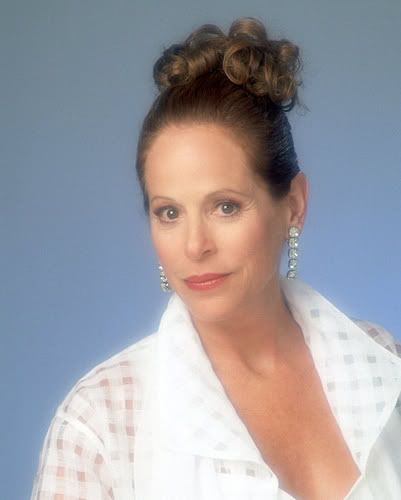 La Grande Dame
Louise Sorel
is on
Buzz Worthy Radio
as we type! Check it out!