Santa Barbara
By Jamey Giddens on August 12, 2009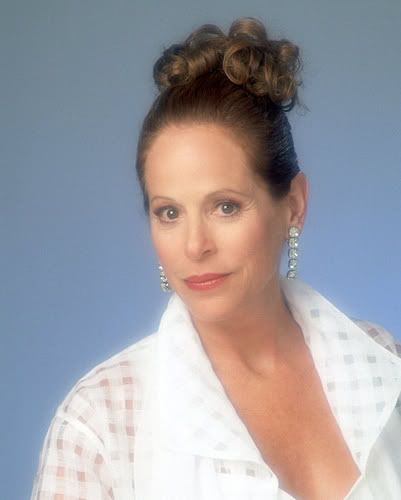 In
Part II
of
We Love Soaps
'
Damon Jacobs
' interview with
Louise Sorel
, the veteran actress reflects on the controversial storyline she refused to play on
Santa Barbara,
which had her character Augusta slated to fall for her sister Julia's (
Nancy Lee Grahn
) rapist Dash (
Timothy Gibbs
).
We Love Soaps: My understanding was that your reason for leaving Santa Barbara the last time had to do with a story line twist for Augusta where she would get involved with a certain character
. READ MORE
By Jamey Giddens on August 10, 2009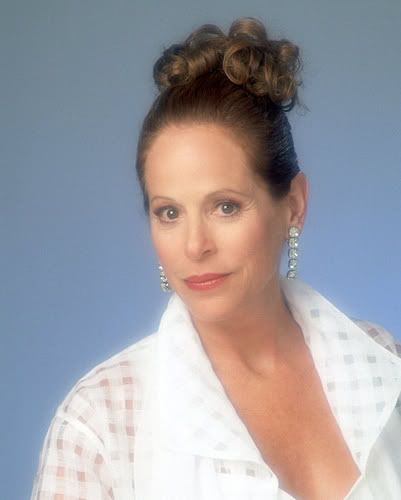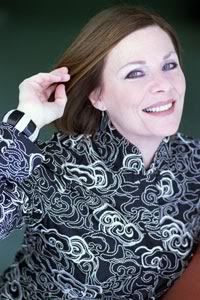 In
Part I
of his lunchtime chat with the legendary
Louise Sorel
(soon-to-be returning to soaps as DAYS' Vivian),
We Love Soaps
' interviewer extraordinaire
Damon Jacobs
gets the grande dame to open up about how she landed the part that made her a daytime superstar—
Santa Barbara
's Augusta Lockridge. Sorel also shares what it was like to work with the late
Dame Judith Anderson
who originated the role of Augusta's meddling mother-in-law Minx, and shares which
General Hospital
diva almost ended up playing the iconic role of Augusta.
We Love Soaps: How did Santa Barbara come about for you?

Louise Sorel: Actually that came about because another actress was going to do it, who was on a show called General Hospital, Jane Elliot. I didn't know she was going to do it. I think I had read for the Dobsons, then they went away or something and months went by. Then I think Jane was going to do it, and then opted out. I can't remember why. Actually she was very sweet. I had only read once and then they called and said, 'Would you do it?' And I said, 'Sure!' I had never done a soap. I had never seen a soap. And everybody said, 'You don't want to do a soap. You just don't want to do that. It's not what you do.' And I said, 'Well, gee, it's continuous work. We have Dame Judith Anderson and Nick Coster. How bad can it be?' And the role was terrific so we made a deal. Jane and I spoke and she said, 'You should get such and such' because she was going to do the show and she was very sweet about it.
By Jamey Giddens on August 06, 2009
In
Part I
of his interview with
Patrick Mulcahey
for the 25th anniversary of daytime's greatest soap opera
Santa Barbara
,
TV Guide Canada
's
Nelson Branco
finds out which SB storyline the talented scribe,who currently pens scripts for
The Bold and the Beautiful,
loved most.
TVG: What was your favourite storyline on Santa Barbara?

PM: Eden and Cruz's first romance when Eden believed it was she who had pulled the plug on her father's life support — but it was actually Gina! And Eden marrying Kirk, the preppy villain, because he pretended he knew her "secret." Marcy and A Martinez [Cruz] always knocked our socks off. The first leg of their romance was very magical, even though they stayed together for most of the show's run. Eden and Cruz's epic romance was the best thing about the show. Oh, and Carrington Garland as Kelly was fun to write for as well.
By Jamey Giddens on August 04, 2009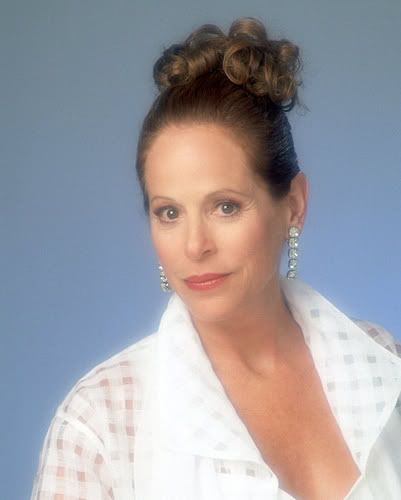 Santa Barbara
fans you are in for an anniversary treat! Well, it's more like an appetizer (Pigeon perhaps?).
We Love Soaps
'
Damon Jacobs
recently had lunch with the fabu
Louise Sorel,
and has sneak peek on WLS's latest podcast. Check it out
here
!
By Jamey Giddens on July 31, 2009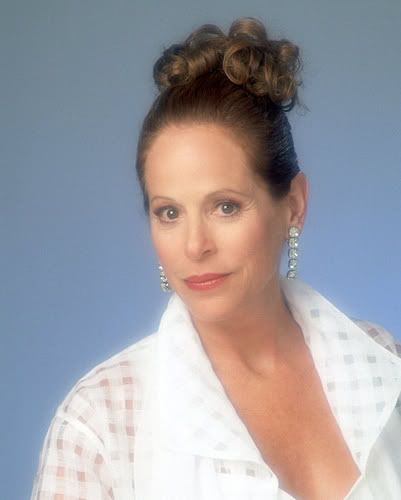 La Grande Dame
Louise Sorel
is on
Buzz Worthy Radio
as we type! Check it out!
By Jamey Giddens on July 31, 2009


For all you younger Days of Our Lives fans—and Luke—who first came to know and love Louise Sorel as Vivian Alamain, here a few clips from her breakout daytime role as snooty, California socialite Augusta Wainright Lockridge on Santa Barbara opposite Another World veteran Nicolas Coster (in the first clip above), who played her husband Lionel on SB. Lionel and Augusta were reportedly based on series creators Bridget and Jerome Dobson. Augusta was the older sister of fiercely feminist attorney Julia Wainright, played by a pre-Alexis Davis Nancy Lee Grahn (seen in the final clip below in her first episode on the soap). God I can't wait 'till September when both my Wainright's will be back on my screen!