Pushing Daisies
By Jillian Bowe on November 18, 2010
The primetime parade continues on The Young and the Restless. According to Entertainment Weekly, Ellen Greene has landed a role on the soap. The actress will interact with Billy and Victoria (Billy Miller and Amelia Heinle). The Pushing Daisies star's episode will air on Jan. 7.
Photo of Ellen Greene by PR Photos.

By J Bernard Jones on April 08, 2009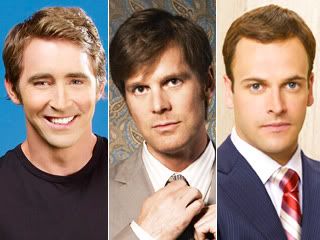 Great news! Michael Ausiello over at EW.com reports that Pushing Daisies, Dirty Sexy Money and Eli Stone will all air their final episodes throughout this summer on ABC. Because these final episodes are scheduled on Saturday nights, set your DVR's! (If you're anything like me, you'll be home to watch them!) Click here for the airdates!
By Luke Kerr on April 06, 2009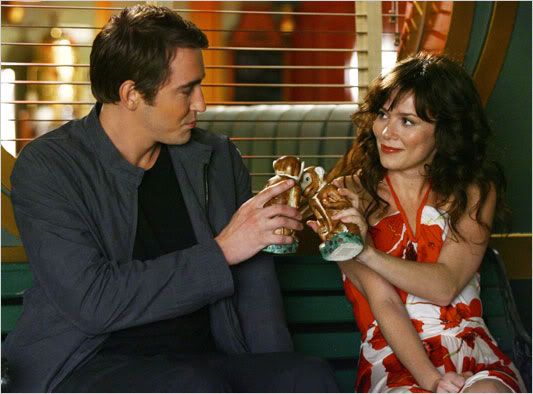 We have a bunch of
Pushing Daisies
fans here at Daytime Confidential, so here is an update on those unaired episodes you may be craving like apple pie and vanilla ice cream. This in from
The Live Feed
:
Canceled critically acclaimed dramedy Pushing Daisies could return to burn off its remaining original episodes Saturdays at 10 p.m. beginning May 30 (and out of the two-hour repeat movie showcase). There's also some rumors that Opportunity Knocks could air its remaining episodes, but sources say that's more far-fetched.
I really hope this works out, I really miss Pushing Daisies and don't want wait until the DVD to watch the episodes.
By Sean on December 10, 2008
This fall season has brought a lot of woes, and tears to some. Some cries of anger from others and in some cases of a collective "Wait..... what?" We now find ourselves at the critical half way point and some shows have left the canvas already, others are on their way out the door. Just about everyone is about to go on hiatus through the holidays, then we have the midseasons coming in.
After the jump we'll take a look at a list of what shows will be falling by the wayside in the not too distant future. READ MORE
By Sean on December 04, 2008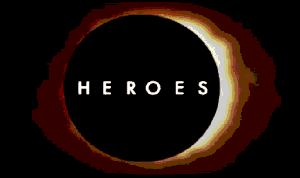 The Hollywood Reporter is now reporting that Pushing Daisies creator Bryan Fuller is about to sign a two year deal with NBC. His first order of business, to step back into Heroes and start to bring that back to the ratings juggernaut that it once was. Fuller was responsible for some of the best episodes of the troubled show's first season.
Fuller is expected to join ranks with creator Tim Kring once again at episode 20 and for the final three episodes of the season. Will this bring Heroes back to the heights that it once held?
By Luke Kerr on December 02, 2008
Kristin Chenoweth
dropped by
The View
yesterday to talk about
Four Christmases
, the cancellation of
Pushing Daisies
and perform "Do You Hear What I Hear" from her Christmas CD
A Lovely Way to Spend Christmas
.