Private Practice
By Regan Cellura on January 21, 2009
Primetime Spoiler Round-Up!
I take requests and this past week we had a request for some Big Love SCOOP. Since it's one of my faves, who am I to not oblige? So we're kicking it off this week with everyone's favorite Polygamists. There's lots of trouble headed Nicki's way this season as she gets in over her head. Roman goes on trial and will we be hearing more about Bill's deceased sister Maggie? How did she really die? The fourth wife seems to be happening for the Hendrickson clan. Of course Ana brings some baggage in the form of an ex. Ben who wants to follow in dad's footsteps and makes his first visit to Juniper Creek. Sarah has a secret and it MAY put her friendship with Heather to the test. Secrets, lies… all the good stuff that we've come to love about Big Love! Plus, Barb's health and Bill faces a former foe. This looks to be another great season!
Thank you to all who tuned in to Friday Night Lights! They premiered to decent numbers (4.6 million) and if they hold those ratings we should get a fourth season. Stay tuned to NBC for the rest of season three. I promise you won't be disappointed. READ MORE
By Luke Kerr on January 10, 2009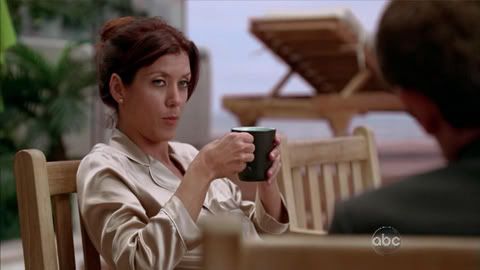 The ratings are in and are looking good for ABC's
Private Practice
after its move to the post
Grey's Anatomy
time slot.
Private Practice's
ratings jumped 22% and it retained 65% of its lead in. While things have improved for the spin-off it should be noted that CBS did not air original programming and the BCS National Championship on FOX had big ratings. It will be interesting to see how
Private Practice
does once CBS's heavyweights are back in the mix of things.
By Regan Cellura on January 06, 2009
Primetime Spoiler Round-Up… Sorry this has been MIA but with shows going on a winter hiatus of sorts, there wasn't much to dish on. Now that our favorites are returning with all new episodes, here's a Round-Up!
The gossip on Gossip Girl… So much going on in the lives of the rich and famous. Georgina is making her return to the Upper East Side and it looks like Ms. Sparks will be back for a handful of episodes towards the end of the season. Will Lily and Rufus kiss and make up? Not sure on that one but Lily will be the victim of an attack. Who's her assailant? Someone she MAY know. Luke asked our opinion of Uncle Jack. He's surely pretty to look at but are we fans of the newest Bass to enter our GG orbit? You'll have more time to judge as Uncle Jack will be around when Bart's will is read. What about Rufus' quest to find the son he never knew about? Dan knows something is not right with dear old dad and after some digging, he finds out just what Rufus is hiding. READ MORE
By Luke Kerr on November 19, 2008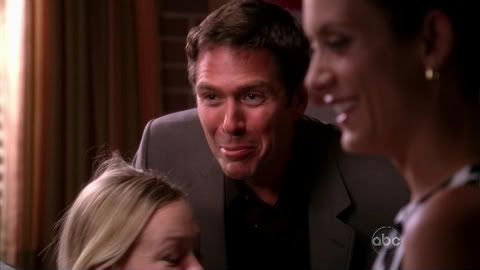 What could make a
Grey's Anatomy
spinoff even better? Having a Buffyverse star drop by. Check out
Angel
and
Buffy
star
Alexis Denisof
who guested as a man with two pregnant wives.
By Jamey Giddens on November 07, 2008
It looks like
Shonda Rhimes
is already working on revitalizing her two ABC sudsers.
TV Guide.com
's
Matt Mitovich
reports exclusively that a multi-episode crossover is taking place between
Private Practice
and its mothership
Grey's Anatomy
for February Sweeps.
According to Mitovich,
Kate Walsh
, the sexiest TV redhead since
Guiding Light
's
Liz Kiefer
, will be returning to Seattle Grace as Addison during the episodes. Ha-le-lu-jah!
Addison was one of my favorite Grey's characters, before they had her spade and defanged to become some silly, quirky Meredith-meets-Ally McBeal wannabe for Private Practice. Note to writers, not all TV heroines have to be neurotic goofballs to be likeable. I love Mere and I loved Ally, but Addison is not, I repeat, not supposed to be quirky. Here's hoping Rhimes will write her back the way she was originally constructed for these eppys and to infinity and beyond, as a sexually-charged ice queen!
By Jamey Giddens on November 06, 2008
I never thought I'd type this, but ABC Daytime and SOAPnet should stop getting ideas for their medical-based storylines from the once-groundbreaking primetime hit
Grey's Anatomy
.
TV Guide
is reporting that Meredith's little sister Lexie (
Chyler Leigh
) is going to be revealed as the ringleader of a secret society of interns who operate on each other for experience! Okay, first the lesbian casting debacle, now this?
What kind of hot, smelly mess is Shonda Rhimes pooping out at the House of Mouse? Grey's is becoming a bad sitcom and Private Practice is unwatchable this season. How did these shows go from character-driven, sexy, poignant hours of guilty pleasure TV to, well, the last few seasons of Nip/Tuck?
Shonda you need to get it together sistah. I am beyond proud to see a woman of color as the show runner of not one, but two major network shows (Yes We Can!), but if you get outta line, I'm gonna have to read you like a trashy novel just like anyone else!