One Tree Hill
By Luke Kerr on September 15, 2008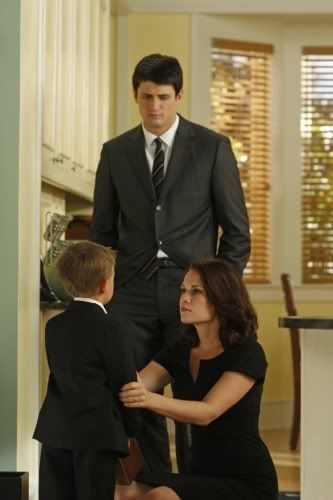 One Tree Hill airs it's third episode of the season tonight and is mourning the death of Quentin. I watched much of the first four seasons but lost interest last season. However, like most series I phase out, I tune back in for the season premiere and finale. The season six premiere had me hooked and now I'm playing catch up on a few things.
What are you thinking of One Tree Hill's sixth season so far?
By Jamey Giddens on July 16, 2008
My favorite Michelle Bauer from
Guiding Light,
Bethany Joy Galeotti (formerly Lenz). will try her hand at directing this fall on the set of her long-running primetime sudser
One Tree Hill
.
This young woman has to be one of the most talented individuals in television. She is truly a triple threat. She sings, can act her little cutie patootie off and now she's directing. Amazing! In other news from The CW soap, Galeotti's onscreen BFF Chad Michael Murray will write an episode of Tree Hill this fall, according to TV Guide.com's Matt Mitovich.