Melrose Place
By Jamey Giddens on May 15, 2009
It looks like the
Melrose Place
update has proven a surer bet than the
Gossip Girl
spinoff. According to
The Hollywood Reporter
,
Melrose Place
and
Vampire Diaries
have both been given the go ahead to hire staffers. I don't know about y'all, but I can't wait to see my Sydney (
Laura Leighton
) and Michael (
Thomas Calabro
) again! Even if I do have to endure
Ashlee Simpson
. Now if they can just rescue
Josie Bissett
(ex-Jane)
from that
Secret Lives of Teenagers Who Need To Be On The Pill
business on ABC Family. As for the
Gossip Girl
spinoff, featuring
Guiding Light
alums
Brittany Snow
and
Cynthia Watros
, it could possibly still happen as a mid-season replacement. Why don't they just scrap the retro sludge and make
Gossip Girl
book series companion,
The It Girl
into a GG television spinoff?! Lil' Jenny is da bizness!
By Darren Lomas on April 27, 2009
Recent
Playboy model
Lisa Rinna
won't be returning to
Melrose Place
for the upcoming remake after all. Speaking to
Entertainment Weekly
, she said:
"I don't think I wanna go back anymore. Seriously, I watched some old tapes recently - Harry and I were going through stuff. It doesn't feel right! It feels weird. I've changed my mind. You can't go back!"
Just over a month ago, she took to the streets with placards imploring passing motorists to "Honk 4 Lisa Rinna On The New Melrose Place." Could it be that they don't want her back, and she knows it?
By Regan Cellura on April 20, 2009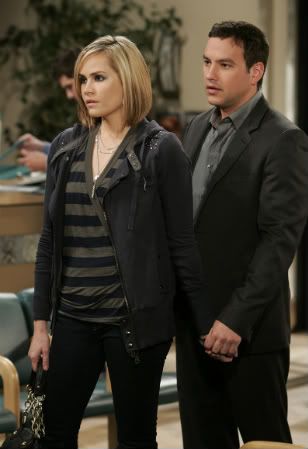 Here's the Scoop! 04.20.09
Who thinks there's some scrambling going on at GH? The ratings suck, the storylines aren't much better and fans are probably the most unhappy they've been in a very long time. Is any of this registering with TPTB? Some are saying it is and re-writes are in the works but my question is: Will the re-writes be in the right direction? GH, Guza, Frons, Jill… do they know what the right direction is? Past experiences tell me that they got off track a long time ago.
What's going on with NotEmily? Some say she was never supposed to be the RealEmily and that this Rebecca character was meant to stick. Stick to what? Will this be a re-write? There's some Rebecca – Lucky stuff RUMORED to be coming with those Nikolas-Elizabeth RUMORS mixed in. HERE'S WHAT YOU DO… Make the decision to have NotEmily be the RealEmily. Helena's in town, use her to your advantage. Have Hells play a role in Emily's death, explain away Diego admitting to killing her and spin the story in the brainwash direction. I know I never endorse the recycling of old storylines, but in this case, it's your only option. Do I want a quad with the four musketeers? Not really but I'd be all for a triangle with Lucky-Emily-Nikolas. READ MORE
By Jamey Giddens on April 06, 2009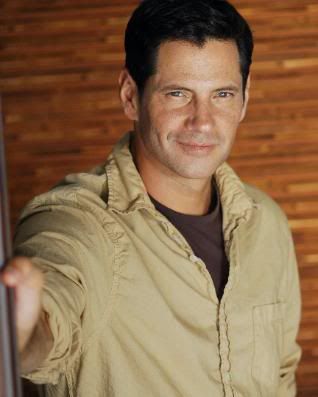 Okay, this freaking new
Melrose Place
is shaping up to be pretty doggone sick! FOX's nastiest doctor ever, sorry
House
fans, is heading for The CW update of
Melrose Place
.
Zap2it.com
is reporting
Thomas Calabro
will be reprising the role of Dr. Michael Mancini who cheated on his fashion designer wife Jane (
Josie Bissett
) with Kimberly Shaw (
Marcia Cross
), ultimately leading Kimberly down a path so dark it lead toher going so bat poop crazy that she blew up the entire complex, among other things. First Syd, now Michael, PLEASE CW rescue Bissett from that awful ABC Family teen pregnancy drama,
The Secret Life of an American Teenager Who Should Have Been On The Pill
! If Jane comes back we're in business! Thanks
Scott
for the clip!
By Darren Lomas on April 06, 2009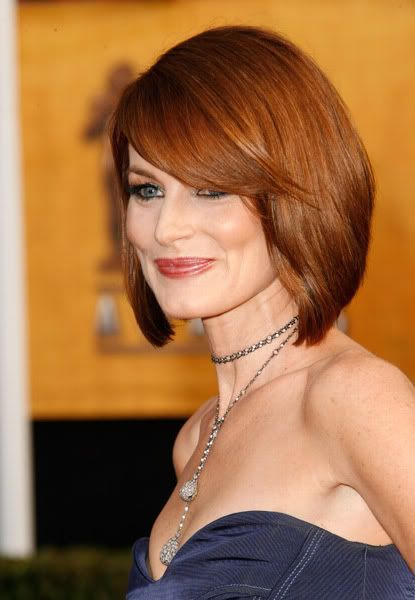 We Love Soaps
is reporting that
Laura Leighton
has signed on for the CW's
Melrose Place
remake.
Heather Locklear
has already passed on reprising her iconic role as Amanda Woodward, so Leighton does seem like a good choice to bring back. The only trouble is that she died at the end of season five - her character Sydney Andrews was knocked down by a car on her wedding day. It will be interesting to see how they explain that away.
Series regulars already signed up for the Melrose remake include Ashlee Simpson-Wentz and Colin Egglesfield. Leighton will have a recurring role on the show and her character Sydney is supposedly the new landlord. I hope this doesn't mean she'll be playing second-fiddle to the new generation, but that's looking very likely right now.
By Luke Kerr on March 24, 2009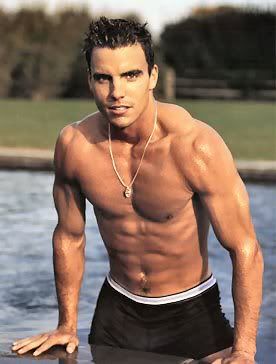 The bond between
All My Children
and all things
Melrose Place
just got a little bit stronger. According to
The Hollywood Reporter
,
Colin Egglesfield
(ex-Josh Madden) is joining the cast of the new
Melrose Place
on The CW.