Law & Order
By Jillian Bowe on March 27, 2013
Freshman NBC series Chicago Fire, helmed by Dick Wolf, may be getting a spinoff according to Deadline. So far, there are no major details for the proposed series, except it will be a procedural if given the green light and center on the Chicago Police Department.
Wolf is no stranger to procedurals and spinoffs. The executive producer is the mastermind behind Law & Order, which created two huge crime dramas under the same umbrella, Law & Order: Special Victims Unit and Law & Order: Criminal Intent.
Photo Credit: NBC
By Luke Kerr on August 29, 2012
Former All My Children and As the World Turns star Tonya Pinkins performed at 54 Below on August 28 in New York City. Her former ATWT co-star Colleen Zenk, Law & Order's S. Epatha Merkerson and Pinkins' son Maxx were among the friends and family who attended the her show. See more photos after the jump!
By J Bernard Jones on May 20, 2009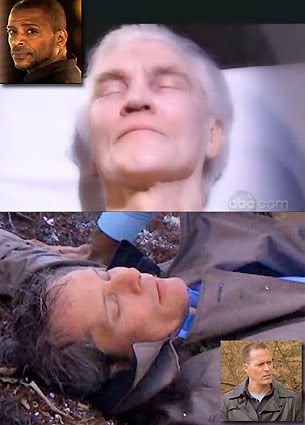 Hot on the heels of my admittedly scathing review of Friday's ultra-campy, Scooby Doo meets The Munsters inspired episode of All My Children which culminated in the murder of Stuart (Not Adam) Chandler, I finally had the opportunity to catch up with Guiding Light, which had its own less heralded "Who Killed Edmund Winslow?" whodunit kick off.
Since I received a little bit of blow back for my harsh (and well-deserved) criticism of AMC, I'd like to take the opportunity to explain why Springfield's simultaneous murder mystery is infinitely superior to Pine Valley's. READ MORE
By Johnathon on May 04, 2009
It was Infront presentation day at NBC, a day that has shows waiting on the hook for pick up, renewal or cancellation.
NBC picked up six new scripted series, which include two medical dramas, Trauma and Mercy; a family dramady, Parenthood; two comedies, 100 Questions and Community; and a new Post-Apocalyptic drama, Day One. READ MORE
By Mark on December 09, 2008
If you're a fan of As the World Turns' Billy Magnussen you might want to check out Wednesday's episode of Law & Order. Billy makes an appearance in the episode called "Sweetie".
By Luke Kerr on April 22, 2008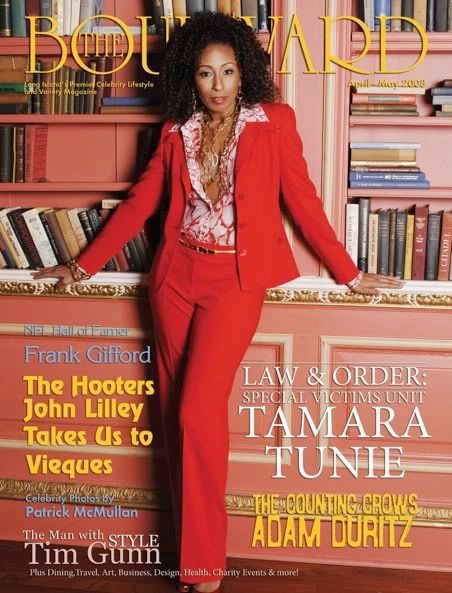 As the World Turns'
loss is, well,
As the World Turns'
loss. Former
As the World Turns'
star Tamara Tunie is on the cover of April's
The Boulevard
magazine.
Am I the only one still upset about As the World Turns' apathy towards Tunie's character Jessica Griffin? We never saw Jessica enough during Tunie's last years on the show and when Jessica did get a front burner storyline it ended up being an atrocious triangle with Margo and another man or she played props to her daughter Bonnie. Now, her nephew Dallas is a cop in Oakdale and her daughter Bonnie has returned but neither seem to fit into the canvas as they are being written. Both Bonnie and Dallas seem to be like fish out of water without Jessica in town to provide some depth to their characters history.
Here's to wishing Tamara Tunie were still in Oakdale.