Late Night With Conan O'Brien
By J Bernard Jones on December 09, 2008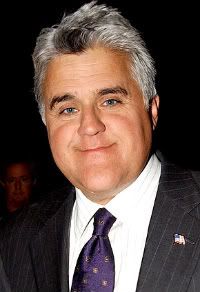 Daytime Confidential's Sean posted this news before I could do so, but I was so flabbergasted by this new bit of Bizarro-World business that I had to post a follow-up.
Hot on the heels of the news of NBC Universal president Jeff Zucker's revelation that the network is considering reducing its broadcast schedule by hours per week or reducing days comes the eyebrow raising news via The New York Times and other outlets that Jay Leno is staying with the network after Conan O'Brien takes over The Tonight Show in 2009.
As Sean pointed out, Leno's new show — which will look almost exactly like The Tonight Show — will air every week night at 10PM starting next fall. Seriously.
In order to figure out how this might impact Days of Our Lives, a bit of an examination of how NBC's potential prime time schedule might be affected by this move could point us in a clearer direction of its intentions toward the soap. In all honesty, the following is speculation but it is based on what Zucker himself said about these issues just yesterday. READ MORE
By Sean on December 09, 2008
NBC is looking to save some money next year. Here is a little breakdown on some of the plans:
Jay Leno is stepping down from The Tonight Show.
Conan O'Brien takes over for Leno on June 1.
Jimmy Fallon is set to take over for O'Brien on March 4.
So where does this leave Leno?
It seems that NBC is going to offer up to Leno the 10pm hour. Which 10pm hour you may ask? Well Monday thru Friday of course. That's right, apparently NBC wants Jay to host a nightly talker in the 10pm hour instead of airing scripted drama or some other lame reality show or even another hour of news.
What do you think about this move by the Peacock Network?