Las Vegas
By Luke Kerr on November 25, 2008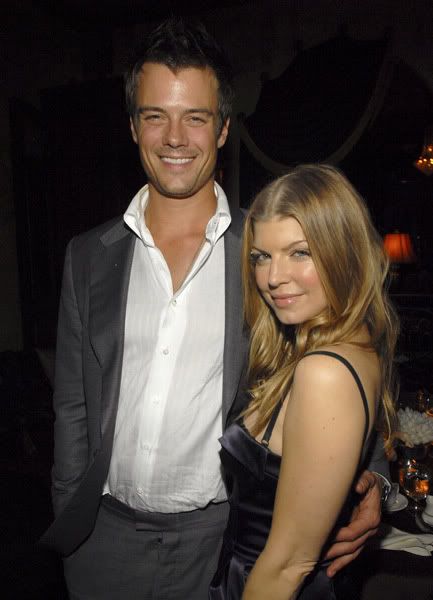 Josh Duhamel
is turning into Mr. Bigbucks, with some help from fiancé Fergie. The couple earned $13 million in and reached No. 18 on Forbes's "
Hollywood's 20 Top-Earning Couples list
."
Other notable couples on the list include; Harrison Ford and Calista Flockhart at No. 10 with $22 million, Eva Longoria and Tony Parker at No. 9 and $22.5 million, Brad Pitt and Angelina Jolie at No. 5 and $34 million, and Jay-Z and Beyonce at No. 1 and $162 million.
By Luke Kerr on October 28, 2008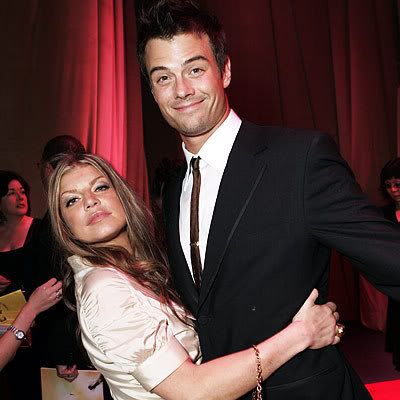 Josh Duhamel
and
Fergie
have finally set their wedding date! According to various
reports
the couple, who have been engaged since last Christmas, will be tying the knot in June 2009.
By Luke Kerr on August 04, 2008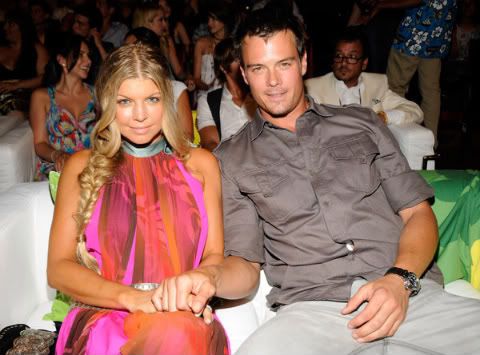 It's been a bit since we've had any
Josh Duhamel
news but it looks like
Jesse McCartney
wasn't the only one
taking some time off
for the
2008 Teen Choice Awards
. The
Transformers
and former
All My Children
star attended the award show with fiance
Fergie
.
By Jamey Giddens on July 21, 2008
An inside source
has revealed that Vanessa Marcil's return
to
General Hospital
and/or its SOAPnet spinoff
General Hospital: Night Shift
could be put on hold due to the fact that the actress has booked a movie.
"It's still a possibility," says the source.
Word is Marcil, who once starred opposite Nicholas Cage in The Rock, may have told GH headwriter Bob Guza she would return, then ultimately landed the movie role.
Keep checking back with Daytime Confidential for all the scoop on daytime's most talked about bombshell!
By Jamey Giddens on May 16, 2008
The woman Prince called "The Most Beautiful Girl In The World" could be one step closer to returning to her old stomping grounds this week, as the new issue of Soap Opera Weekly (on stands now) reports Vanessa Marcil is rumored to be in talks to reprise the role of model mob moll Brenda Barrett.
With the romantic lives of both of Brenda's most significant beaux (Jax and Sonny) in flux, now would definitely be the perfect time for the petite firecracker to head for Port Charles, just in time for the rainy season!
By Jamey Giddens on April 17, 2008
Don't cue the reunion with Sonny in the rain just yet. TV Guide is reporting that despite having canceled prime time sudser Las Vegas, the cast-which includes the nubile Miss Vanessa Marcil (ex-Brenda, General Hospital)-is still very much under contract. Although speculation is that this could simply be to facilitate a two-hour wrap up movie for the Josh Duhamel (ex-Leo, All My Children) headlined show, TV Guide rates the chances of Las Vegas actually returning in the fall for a full season a 2 on a scale of 1-10. I don't know about the rest of you Brenda fans, but I don't know if my emotions can take much more of this. One week we read she's been made and offer, next week "Not so fast, she's still attached to Las Vegas!" I need Long Island Iced Tea and a Xanax to calm my nerves.