Knots Landing
By Jamey Giddens on August 18, 2012
Fumbling Thru The Pieces
debuted
its second season premiere this past week, with my absolute favorite,
primetime Pollyanna
,
Michele Lee
as a guest star. That's right, bitches.
Knots Landing'
s Karen Fairgate MacKenzie has left the cul-de-sac and landed on the web!
Lee plays Eleanor, mom to Ellie (One Life to Live and The Bold and the Beautiful's Hillary B. Smith).That's Bobbie Eakes (All My Children, The Bold and the Beautiful) as Eleanor's lesbian lover Janice. Watch the premiere of Season 2 of Julia A. Smith's razor-sharp dramedy below! READ MORE
By Jamey Giddens on April 08, 2010
This has the be the funniest mess I've seen in a loooong time! Check out a bunch of drag queens doing dead on reenactions of Knots Landing's greatest moments after the jump. On the Abby Scale, I give it a 10! For more hilarious web comedy, visit The Mike Justice Channel on You Tube. READ MORE
By Jamey Giddens on June 05, 2009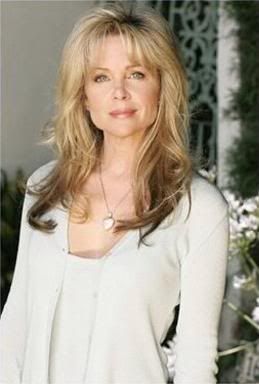 Okay, it pangs me to have to do this, but the soap must go on! If
The Young and the Restless
can't come to some sort of
meeting with the minds
and/or checkbooks with
Melody Thomas Scott
, I think I have the perfect person to play Nikki Newman (No, I'm not talking about
Deidre Hall
)—
Knots Landing
grad-turned-country music royalty
Lisa Hartman Black
!
READ MORE
By Jamey Giddens on June 02, 2009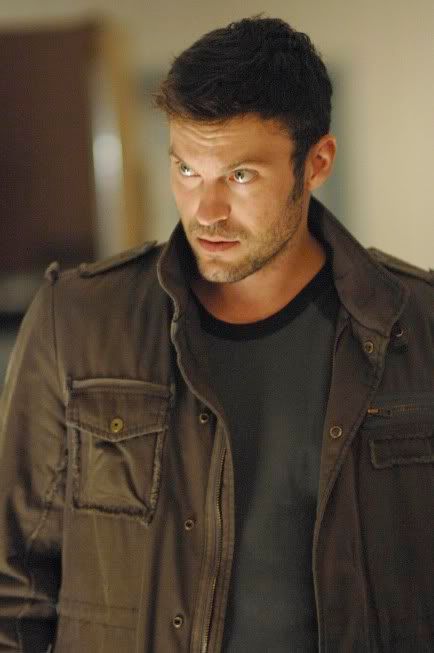 Bad news David (
Brian Austin Green
) and Donna (
Tori Spelling
) fans. It looks like you could end up waiting for your fave Pitted Peaches to reunite on
90210
as long as Silver waited to pop Donna's cherry on the original teen soap.
EW.com
's
Michael Ausiello
is reporting
Green i
s thisclose to joining the cast of another CW series,
One Tree Hill
.
Fresh from the high profile flop that was Terminator: The Sarah Connor Chronicles, Green could possibly play a "Jerry Maguire-esque sports agent" named Clayton who will rep OTH's true leading man Nathan (James Lafferty). (Sorry, I always preferred Nate's storylines to Lucas's wussy Great Gatsby Goes to Basketball Camp sagas.) Green's addition to the cast would be one of several to help fill the void of Lucas (Chad Michael Murray) and Peyton (Hilarie Burton), whose starcrossed characters tied the knot in the sixth season finale and vacated the series after real life contract squabbles reportedly didn't end amicably. READ MORE
By Jamey Giddens on January 24, 2009
Over the past few weekends we've been reminiscing about the greatest bitches from our favorite primetime soaps. We've fondly recalled
Dynasty
's larger-than-life Alexis Colby (
Joan Collins
) and
Knots Landing
's feline seductress Abby Fairgate (
Donna Mills
), but no discussion about primetime soap divas from the 80's could be complete without the most cunning, lethal, downright venomous one of them all–
Falcon Crest
's Angela Gioberti Channing ( the late
Jane Wyman
).
For nine pot boiling seasons veteran film actress Wyman (the ex-wife of then-President Ronald Reagan) ruled over the fictional Tuscany Valley wine vineyards as the indominable Angela, a woman wouldn't think twice about stabbing her own children, grandchildren, nieces and nephews in the back if it meant maintaining control of her grandfather's legacy, Falcon Crest. Some say it was The Angel Formerly Known as Lucifer in the Garden that fateful day with Eve and Adam, I say it was Angela. READ MORE
By Jamey Giddens on January 17, 2009
For the past few weekends, we've been debating the merits of
Joan Collins
and her legendary
Dynasty
bee youch Alexis Carrington Colby. While I readily admit Alexis will go down in soap history as the most famous of the 80's primetime soap vixens, she was never truly my cup of detergent.
Dynasty
was the primetime soap I enjoyed the least. I appreciated it's camp and glamour, but if I wanted to see overly-dramatic people in gharish costumes do outlandish things, I'd simply have gone to a drag show, not that I would have gotten in at 9-years-old.
I much preferred the more subdued, methodical villainy of characters like Abby Fairgate (Donna Mills), who slept her way through Seaview Circle, and to the top of Corporate California on Knots Landing, or Angela Gioberti Channing (Jane Wyman), who plotted and schemed against her own son and nephew on Falcon Crest. Here are a few clips providing a Cliff's Notes lesson in soap opera bitchery featuring primetime's unsung vamp, Abby Fairgate. God I miss that damn Cul-de-Sac! READ MORE