Grey's Anatomy
By Luke Kerr on January 10, 2009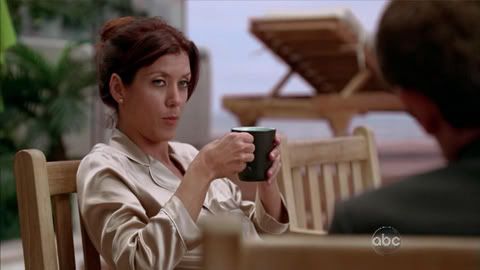 The ratings are in and are looking good for ABC's
Private Practice
after its move to the post
Grey's Anatomy
time slot.
Private Practice's
ratings jumped 22% and it retained 65% of its lead in. While things have improved for the spin-off it should be noted that CBS did not air original programming and the BCS National Championship on FOX had big ratings. It will be interesting to see how
Private Practice
does once CBS's heavyweights are back in the mix of things.
By Regan Cellura on January 06, 2009
Primetime Spoiler Round-Up… Sorry this has been MIA but with shows going on a winter hiatus of sorts, there wasn't much to dish on. Now that our favorites are returning with all new episodes, here's a Round-Up!
The gossip on Gossip Girl… So much going on in the lives of the rich and famous. Georgina is making her return to the Upper East Side and it looks like Ms. Sparks will be back for a handful of episodes towards the end of the season. Will Lily and Rufus kiss and make up? Not sure on that one but Lily will be the victim of an attack. Who's her assailant? Someone she MAY know. Luke asked our opinion of Uncle Jack. He's surely pretty to look at but are we fans of the newest Bass to enter our GG orbit? You'll have more time to judge as Uncle Jack will be around when Bart's will is read. What about Rufus' quest to find the son he never knew about? Dan knows something is not right with dear old dad and after some digging, he finds out just what Rufus is hiding. READ MORE
By Darren Lomas on December 10, 2008
Is T.R. Knight looking to jump ship? Are ABC nixing same-sex storylines? Is Izzie romancing dead Denny just stupid? With debate swirling around Grey's Anatomy at the moment, I wanted to take a lighter look at couplings that are on the horizon. Who's the hottest of the potential love matches?
Personally speaking, I love Cristina (Sandra Oh can do no wrong) and her off-the-chart chemistry with McRambo AKA Owen (Kevin McKidd). Seriously, as Meredith might say, who didn't see a touch of the old Grey's magic in their steamy scene? I want vents like that at my work. More screengrabs and potential new pairings after the jump. READ MORE
By Jamey Giddens on December 09, 2008
This just in.
Michael Ausiello
is
reporting
that several sources have come forward saying
T.R. Knight
has asked to be let out of his contract at the weekly shark jumping fest that has become
Grey's Anatomy
! With Knight's costar and real life besty
Katherine Heigl'
s future also in jeopardy, not to mention the bat shit crazy storytelling this season and reduced ratings,
Shonda Rhimes'
show has quickly gone from azucar to fecal matter!
By Regan Cellura on December 05, 2008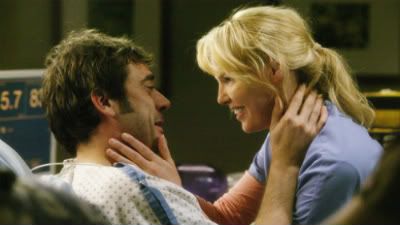 I'm not talking about
General Hospital
's very dated opening but
Grey's Anatomy
does seem to be pulling a few pages from GH's storybook. It's ok, GH recycles all the time, another show might as well benefit from their stellar example.
Michael Ausiello is giving readers a little insight into the ghostly storyline that is going on with Dr. Izzie Stevens (Katherine Hiegl) and her dead Fiance Denny. Grey's Shonda Rhimes, who is a General Hospital fan, had said that Izzie is not suffering from a brain tumor ala Nikolas Cassadine (Tyler Christopher). Nikolas was able to carry on with his dead Fiance, Emily Quartermaine (Natalia Livnigston), thanks to his tumor. So what has Izzie seeing dead people? READ MORE
By Regan Cellura on December 04, 2008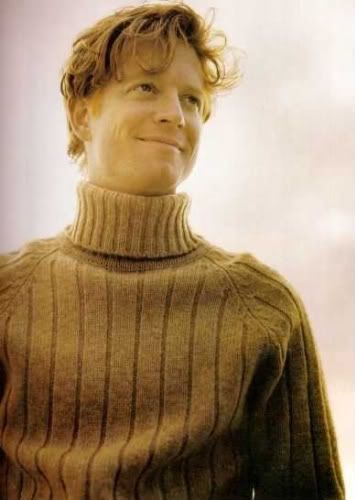 One of my faves is checking in to Seattle Grace. According to
Michael Ausiello
at
Entertainment Weekly
,
Eric Stoltz
has signed on for three episodes on ABC's
Grey's Anatomy
.
Sources confirm to me exclusively that Eric Stoltz has been cast as a serial killer in need of immediate medical attention on Grey's Anatomy. The actor and future star of Sci Fi's Caprica, who proved himself to be a believable sociopath in Pulp Fiction and Killing Zoe, is on board for three episodes.
Check out Ausiello's exclusive news for another Grey's casting scoop!