Grey's Anatomy
By Luke Kerr on February 12, 2009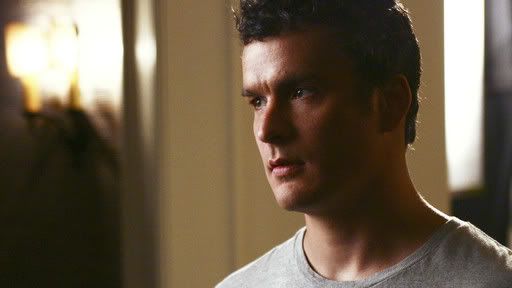 Desperate Housewives
is
getting rid
of
Nicollette Sheridan. T.R. Knight
and
Katherine Heigl
want out
at
Grey's Anatomy
. Now
E! Online
is
reporting
that
Brothers & Sisters
has written
Balthazar Getty's
exit storyline and "it's perfectly scandalous...and perfectly fitting." Check out
E! Online
for more
details
.
Related Update: "Tommy is in no way permanently gone"
By Luke Kerr on February 12, 2009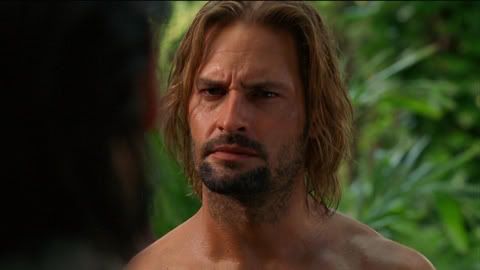 Nielsen just released their first ever individual online program ranking and it appears ABC and NBC are currently dominating the list. While ABC's
Lost
edged out
Saturday Night Live
by 314,000 unique views for the number one spot while two of its other shows,
Grey's Anatomy
and
Desperate Housewives
, appeared in the top five. ABC dominated the list with seven of the top ten shows.
Survivor
is the only CBS to make the ranking.
Top 10 TV shows streamed in December.

No. 1: Lost ABC.com - 1,425,000
No. 2: Saturday Night Live NBC.com - 1,111,000
No. 3: Grey's Anatomy ABC.com - 879,000
No. 4: Desperate Housewives ABC.com - 723,000
No. 5: Heroes NBC.com - 685,000
No. 6: Ugly Betty ABC.com - 631,000
No. 7: Samantha Who? ABC.com - 560,000
No. 8: Scrubs ABC.com - 519,000
No. 9: Survivor CBS Television - 496,000
No. 10: True Beauty ABC.com - 462,000
By Regan Cellura on February 10, 2009
It had been widely reported that
Grey's Anatomy
's
T.R. Knight
had asked to be released from his contract with the show. When Dr. Izzie Stevens started seeing her dead fiance due to an illness, many speculated that
Katehrine Heigl
would be following Knight out the door. Heigl and Knight's co-star,
James Pickens Jr.
has confirmed to
Us Weekly
that both actors are indeed leaving Seattle Grace behind.
"Yes, she is," Pickens told Us Weekly when asked if Heigl is leaving the ABC hospital drama. "Wherever Katherine goes, I wish her nothing but the best."

Her outspoken BFF, Knight, 35. "He's going too," Pickens told Us at the NAACP Awards luncheon in Beverly Hills. "He just wanted to pursue other career paths."
By Luke Kerr on February 06, 2009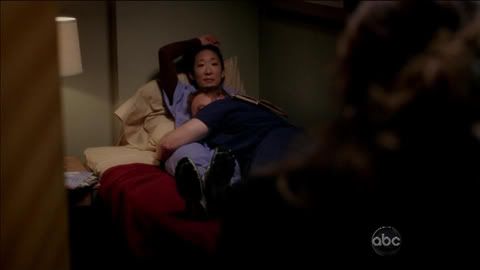 Is it too much to hope that
Grey's Anatomy
is back on track? I think I probably enjoyed this episode more than any other episode so far this season and the set up for the
Private Practice
cross over was really well done. I continue to love the Christina/McRambo romance and I'm intrigued by McRambo's reaction to the
arrival of Laura Allen's character
. Bailey continues to be the heart and soul of the show and I loved the hug it away scene. George continues to be wasted while Izzie's search for an ailment seemed a little lackluster. I'm not sure what I think of the Callie storyline, but I'm a big fan of the actress so I'm willing to take a wait and see attitude.
It is going to be so awesome to see Addison back on Grey's Anatomy next week. Sometimes I really wish she'd never received a spinoff. The problem is I'm not sure there is another character that could have handled a spinoff.
By Regan Cellura on February 04, 2009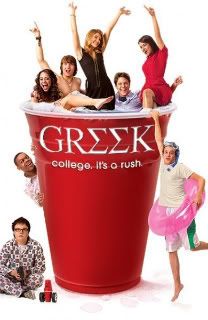 Primetime Spoiler Round-Up!
GREEK… I'm just crazy about these kids at Cyprus Rhodes. They've been picked up for a third season but their friends at Kyle XY got the AX. GREEK returns with the second half of the second season on March 30th with Max! Casey's boyfriend has ditched grad school in favor of sticking in Ohio with Casey. Will he constantly remind his girlfriend what he's given up for her? The craziest GREEK news comes from an exclusive on EW.com courtesy of Mr. Michael Ausiello. Apparently the third season will be light one cast member. Frannie, the rogue ZBZ, will not be a series regular. She's in a pretty major storyline as the season finale cliffhanger was Frannie setting up a new sorority and taking a bunch of ZBZ's with her. With Frannie leaving campus, what does that mean for Evan? Will we get a Casey-Evan reunion? What about Casey and Cappie? Will they ever get back together? SPOILERS say Casey and Cappie spend time together when Max is away. All MY Children fans, well Jesse McCartney fans, remember the heartthrob is also slated to appear this season on GREEK.
I'm adding a new show to the Round-Up. Army Wives is a great show on Lifetime from the same folks that gave us Grey's Anatomy. If you haven't seen it, check it out. They are adding two new African American cast members to the upcoming season and Roger Newcomb at We Love Soaps says one role MAY be what Real Andrews (ex-Taggart, General Hospital) auditioned for. READ MORE
By Regan Cellura on January 21, 2009
Primetime Spoiler Round-Up!
I take requests and this past week we had a request for some Big Love SCOOP. Since it's one of my faves, who am I to not oblige? So we're kicking it off this week with everyone's favorite Polygamists. There's lots of trouble headed Nicki's way this season as she gets in over her head. Roman goes on trial and will we be hearing more about Bill's deceased sister Maggie? How did she really die? The fourth wife seems to be happening for the Hendrickson clan. Of course Ana brings some baggage in the form of an ex. Ben who wants to follow in dad's footsteps and makes his first visit to Juniper Creek. Sarah has a secret and it MAY put her friendship with Heather to the test. Secrets, lies… all the good stuff that we've come to love about Big Love! Plus, Barb's health and Bill faces a former foe. This looks to be another great season!
Thank you to all who tuned in to Friday Night Lights! They premiered to decent numbers (4.6 million) and if they hold those ratings we should get a fourth season. Stay tuned to NBC for the rest of season three. I promise you won't be disappointed. READ MORE