Grey's Anatomy
By Luke Kerr on May 07, 2009
It seems like just yesterday that a little show called
Grey's Anatomy
debuted as a mid-season replacement for
Boston Legal,
after
Desperate Housewives
. Remember those days?
A little over four years later so much has happened at Seattle Grace. Grey's Anatomy aired after the Super Bowl. Derek and Meredith are on the verge of finally tying the knot and ending their never ending breakups and reunions. Isaiah Washington is gone. Kate Walsh's Addison swept into town, but now appears on her own spinoff Private Practice. Shonda Rhimes upped the hunk factor by having McSteamy join McDreamy as part of the cast. The character of Cristina - portrayed by one of my all time favorite actresses Sandra Oh - is in love with McRambo. Katherine Heigl's Izzie gave us one of the show's most memorable scenes as she mourned Denny's death crumpled (see picture after the jump). Callie and George went from being a sweet couple in love to a divorce and Callie liking "Hello Kitty." Meredith's younger sister Lexie popped up. Chandra Wilson's Miranda Bailey continues to be the heart and soul of the show. READ MORE
By Regan Cellura on May 06, 2009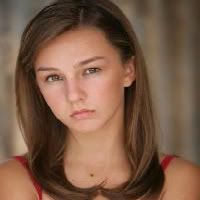 Say hello to the new Kristina Davis-Corinthos. According to
TV Guide
,
Lexi Ainsworth
nabbed the role of Alexis Davis and Sonny Corinthos' daughter on the same day she passed her drivers test. The 16-year-old has appeared on
iCarly
and
Gilmore Girls
.
There are also reports that Morgan's new face belongs to Aaron Refvem with he and Kristina both making their entrance this June. Refvem's resume includes Grey's Anatomy and Two and a Half Men.
By Mike Jubinville on March 30, 2009
During the filming of the 100th episode of Grey's Anatomy, creator
Shonda Rhimes
confirmed an airdate of May 7, according to
TVGuide.com
's
Matt Mitovich
. She also mentioned a wedding involving Meredith (
Ellen Pompeo
) and Derek (
Patrick Dempsey
).
The only thing I'll tell you about the 100th [episode] is that it takes place on Meredith and Derek's wedding day, Rhimes told the Associated Press at the show's celebration.

That's big, Rhimes underscored, and that's all I'm going to say.
For all you Grey's fans out there, what do you make of this? Will they take the long walk or not?
By Darren Lomas on February 28, 2009
According to
Entertainment Weekly
, it looks like Callie (
Sara Ramirez
) may be hooking up with another broad - Arizona Robbins. Her portrayer
Jessica Capshaw
(ex-
The Practice
) has inked a contract to keep her onboard for the rest of the current season, with an option of being picked up as series regular for season six.
Following the firing of Brooke Smith (Erica Hahn), there were rumblings that ABC was uncomfortable with a same-sex relationship on Grey's Anatomy. Speaking about Smith's exit on a press tour last month, network president Steve McPherson had this to say:
The character was not working for us and the relationship was not working for us.

I'm hoping Callie's latest potential love-interest sticks around for the long-haul. Sure beats watching Dead Denny.
By Regan Cellura on February 19, 2009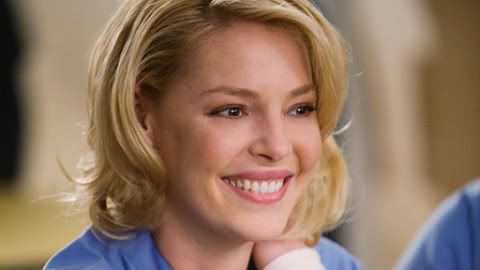 Primetime Spoiler Round-Up

So many shows are in repeats (remember that digital conversion was set to be happening right about now) that I didn't have much to scoop on. Let's see what's out there in the land of Primetime
.

Grey's Anatomy…
McSteamy and McDreamy in a McScuffle? Apparently these two beat the hell outta one another. Is it over Little Grey? What's up with Izzie and her clean bill of health? Well it's not so clean after all. I mentioned a few weeks back that it looks like those interns messed up the blood sample and Izzie is indeed sick. Will the third time be a charm for Callie?
The cross-over event concludes tonight but that doesn't mean there isn't some separate Private Practice scoop. Sheldon and Violet lead a couples counseling group together. Looks like the therapists become the patients. Who's the daddy? I'm not sure but Lord help me if it's Sheldon. His character bores me to tears.
I'm a huge fan of BONES but I'm not so sure I'm ready for a Brennan – Booth hook-up. RUMOR has it the pair will hit the sheets before the season ends. First though, something's up in the lab and the main characters are all suspects. READ MORE
By Luke Kerr on February 13, 2009
During last night's
Grey's Anatomy
and
Private Practice
crossover spectacular ABC ran a PSA featuring
General Hospital's
Laura Wright
encouraging people to volunteer. It isn't a
General Hospital
promo in primetime, but it was nice to see Wright in a PSA for the network.