Grey's Anatomy
By Jamey Giddens on December 09, 2008
This just in.
Michael Ausiello
is
reporting
that several sources have come forward saying
T.R. Knight
has asked to be let out of his contract at the weekly shark jumping fest that has become
Grey's Anatomy
! With Knight's costar and real life besty
Katherine Heigl'
s future also in jeopardy, not to mention the bat shit crazy storytelling this season and reduced ratings,
Shonda Rhimes'
show has quickly gone from azucar to fecal matter!
By Regan Cellura on December 05, 2008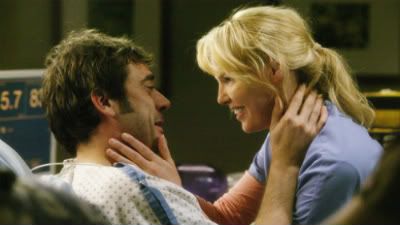 I'm not talking about
General Hospital
's very dated opening but
Grey's Anatomy
does seem to be pulling a few pages from GH's storybook. It's ok, GH recycles all the time, another show might as well benefit from their stellar example.
Michael Ausiello is giving readers a little insight into the ghostly storyline that is going on with Dr. Izzie Stevens (Katherine Hiegl) and her dead Fiance Denny. Grey's Shonda Rhimes, who is a General Hospital fan, had said that Izzie is not suffering from a brain tumor ala Nikolas Cassadine (Tyler Christopher). Nikolas was able to carry on with his dead Fiance, Emily Quartermaine (Natalia Livnigston), thanks to his tumor. So what has Izzie seeing dead people? READ MORE
By Regan Cellura on December 04, 2008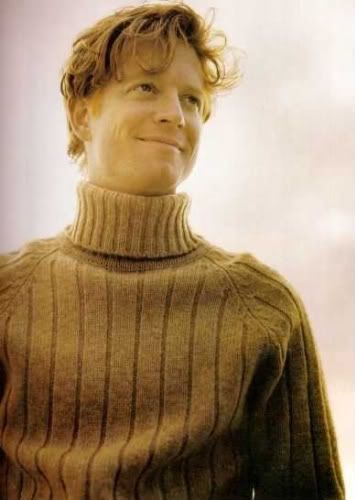 One of my faves is checking in to Seattle Grace. According to
Michael Ausiello
at
Entertainment Weekly
,
Eric Stoltz
has signed on for three episodes on ABC's
Grey's Anatomy
.
Sources confirm to me exclusively that Eric Stoltz has been cast as a serial killer in need of immediate medical attention on Grey's Anatomy. The actor and future star of Sci Fi's Caprica, who proved himself to be a believable sociopath in Pulp Fiction and Killing Zoe, is on board for three episodes.
Check out Ausiello's exclusive news for another Grey's casting scoop!
By Luke Kerr on December 01, 2008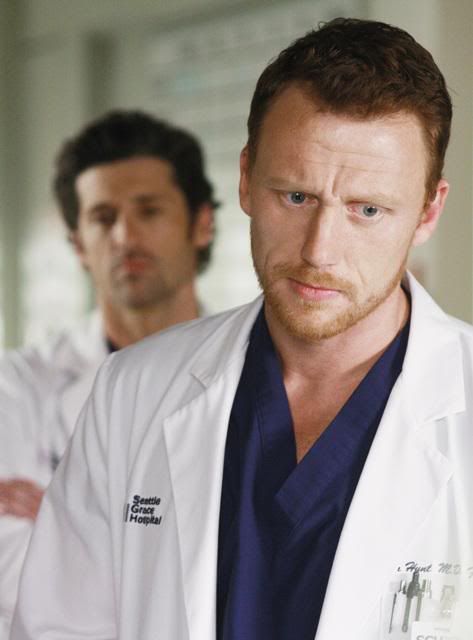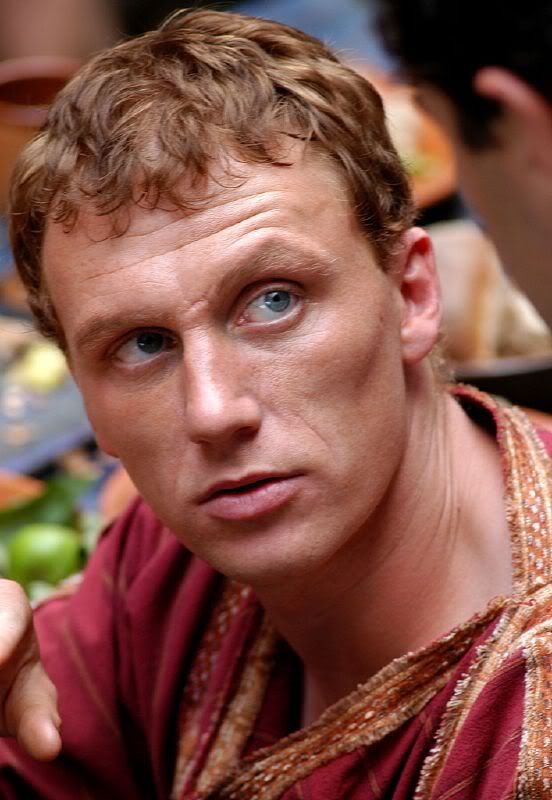 Could McRambo (Kevin McKidd) be returning to ROME? The Life Feed is reporting that Bruno Heller is looking to produce a "theatrical wrap-up" to ROME, which HBO canceled. In the piece HBO executives admit they may have canceled the show was probably a mistake and Heller hints that even though it appealed that Lucius Vorenus's (Kevin McKidd)off camera fate was "far from fatal."
As a huge fan of the show I can't help but grin at the fact that HBO admitted it made a mistake in canceling ROME, and while I love McKidd being paired with another HBO alum, Sandra Oh, on Grey's Anatomy I would be one of the first in line if ROME: The Movie made it into theatres.
By Darren Lomas on November 21, 2008
Izzie (
Katherine Heigl
) and Denny (
Jeffrey Dean Morgan
) finally got down to it on Grey's Anatomy, only trouble is he's dead. Is he is a figment of Izzie's imagination, or is she having ghostly visitations? At least it's not necrophilia, I guess.
By Luke Kerr on November 20, 2008
Remember that little TV network call The WB? I do. It was a great channel, and you have no idea how upset I was when it merged with UPN to become The CW. Can you say
Everwood
cancellation anyone?
Well, needless to say, one of the side effects of my The WB addiction back in the day is that whenever Leslie Grossman appears on a TV show like Nip/Tuck or tonight's Grey's Anatomy I go "there's Mary Cherry!" How could you forget a name like Mary Cherry afterall? Needless to say Grossman's story on Grey's came right the Popular playbook, she needed a "poop transplant."