Gossip Girl
By Regan Cellura on January 15, 2009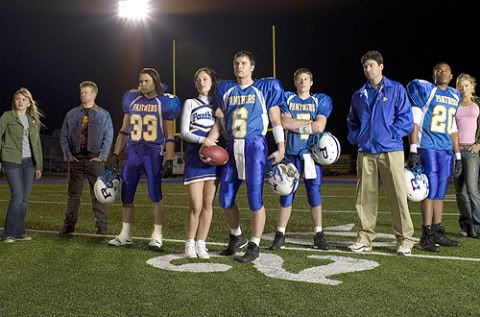 Primetime Spoiler Round-Up!
I'm kicking it off with a show I'm not really going to SCOOP on but instead beg you all to tune in! Friday Night Lights returns to NBC tomorrow night! I cannot say it enough, if you caught an episode here and there or are a faithful viewer like me, tune in as this season is the best yet.
BONES is returning a little later than originally planned. It MAY even return with two all new episodes on one night. The first of which has Bones and Booth going undercover at the circus. Sure to bring in the laughs with Dr. Sweets helping the duo dissect the circus world. Fake sex in a trailer and dead Siamese twins… oh how I love BONES!

Check out the latest gossip on Gossip Girl as a spin-off is in the works. In fact the "pilot" will be much like Private Practice's was; happening within an episode of Gossip Girl in May. Lily and Rufus' son is not dead and RUMOR has it we will meet the secret love child later on this season. Is a couple reuniting? RUMORS say a "core" couple will be finding their way back to one another but who could it be? Nate and Blair perhaps? READ MORE
By Regan Cellura on January 15, 2009
Despite
previous reports
that a spin-off of the popular show
Gossip Girl
was not happening ( I like to call it spin ), now comes
word
that a spin-off is indeed coming to The CW.
After months of gossip and speculation, "Gossip" creators/executive producers Josh Schwartz and Stephanie Savage are proceeding with a spinoff that will serve as a prequel to the hot sophomore drama and chronicle the wild teen years of Lily van der Woodsen (Kelly Rutherford) in Los Angeles in the 1980s.

The network has ordered a "backdoor pilot" for the project, which will air as a "Gossip" episode May 11.
Fans will see a young Lily leaving her home in New York City and all the benefits of her wealthy family. Lily heads to the bright lights of Hollywood where she'll bunk with her sister and meet a wanna be rocker named Rufus Humphrey.
By Luke Kerr on January 14, 2009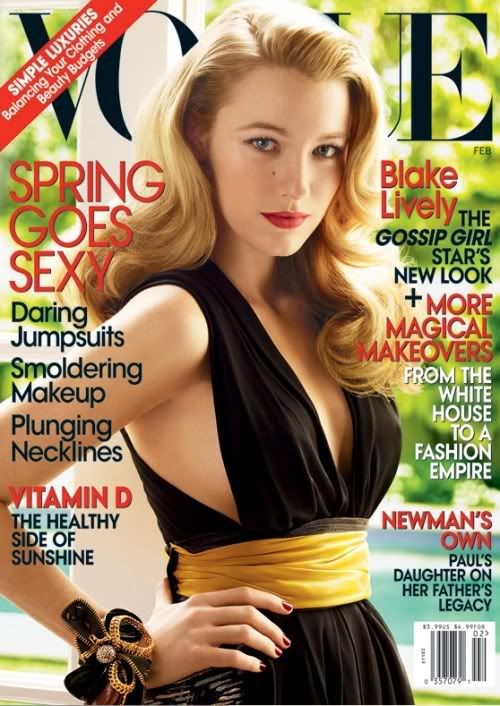 Gossip Girl's
Blake Lively
is on
Vogue's
February cover. "The fashion is just unbelievable," she tells the magazine "You can watch our show on mute and be entertained."
By Regan Cellura on January 13, 2009


Ed Westwick and Chace Crawford from Gossip Girl sat down for a chat with the ladies of The View. I love Ed's accent!
By Regan Cellura on January 09, 2009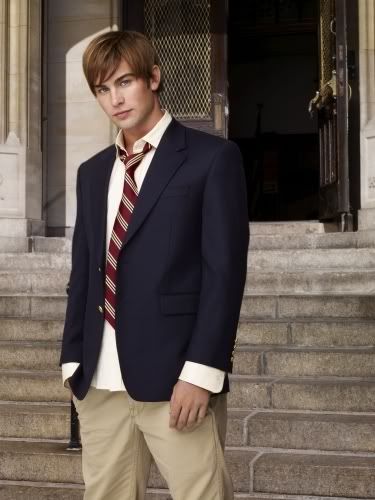 Michael Ausiello
has the
exclusive scoop
on a cousin hitting the Upper East Side. Nate Archibald (
Chace Crawford
) is getting more family on the hit CW show. According to Ausiello, the role has yet to be cast but in true
Gossip Girl
fashion, we should be expecting a very good looking 20 something in the role. I'm sure gossip girl will have plenty to dish on the wealthy newbie as he's a married man and we all know that a little marriage never stops anyone on
Gossip Girl
.
By Regan Cellura on January 06, 2009
Primetime Spoiler Round-Up… Sorry this has been MIA but with shows going on a winter hiatus of sorts, there wasn't much to dish on. Now that our favorites are returning with all new episodes, here's a Round-Up!
The gossip on Gossip Girl… So much going on in the lives of the rich and famous. Georgina is making her return to the Upper East Side and it looks like Ms. Sparks will be back for a handful of episodes towards the end of the season. Will Lily and Rufus kiss and make up? Not sure on that one but Lily will be the victim of an attack. Who's her assailant? Someone she MAY know. Luke asked our opinion of Uncle Jack. He's surely pretty to look at but are we fans of the newest Bass to enter our GG orbit? You'll have more time to judge as Uncle Jack will be around when Bart's will is read. What about Rufus' quest to find the son he never knew about? Dan knows something is not right with dear old dad and after some digging, he finds out just what Rufus is hiding. READ MORE