General Hospital: Night Shift
By Regan Cellura on September 25, 2008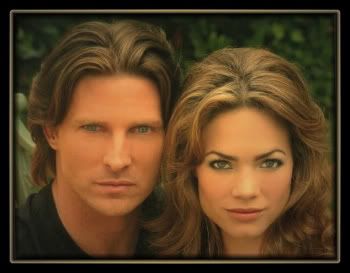 Here's the Scoop! 09.25.08
It's a Liason Day! Today is when Jason lays it all out on the table for Elizabeth. I love that he picked her over the biz! If I didn't already love Spinelli, I want to marry him now! There SHOULD be more nods to their history then just Italy. Pay close attention to their dialogue.

Carly meet your new best friend...Olivia! She'll be spilling Kate's secret today to a very pleased Carly.
More Secrets... well more on Patrick learning that Sonny has a secret son. What's he to do with that information? He has his own family drama to deal with. It looks like Kate thinks she's dying and tells Patrick that she's been keeping this HUGE secret from the man she loves. RUMORS broke that the son MAY NOT be Olivia's child. Who's is it? It APPEARS that he does have a name though. RUMOR has it, Sonny's son is named Dante.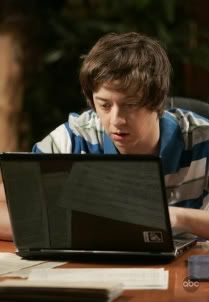 CRAZY CRAZY RUMOR ALERT... and it very well COULD BE fanfic. There is a RUMOR that Bradford Anderson will be in a dual role. These RUMORS say he'll be Dante. Get a salt boulder and check your blood pressure.
We haven't seen the last of him. Olivia's brother SHOULD be coming to Port Chuck. READ MORE
By Luke Kerr on September 24, 2008
TV Guide Canada's
Nelson Branco
has an
interview
with
General Hospital: Night Shift's
Chad Allen
at Out.com.
Would you consider jumping over to General Hospital when Night Shift ends its second season in October?

I'd be open to anything. I was hesitant to commit to daytime because I wasn't sure I would like it. Having filmed for a week, I think it's a blast. I love Eric and Kyle's relationship so much that I would hate to see it end.
Be sure to check it out HERE.
By Luke Kerr on September 23, 2008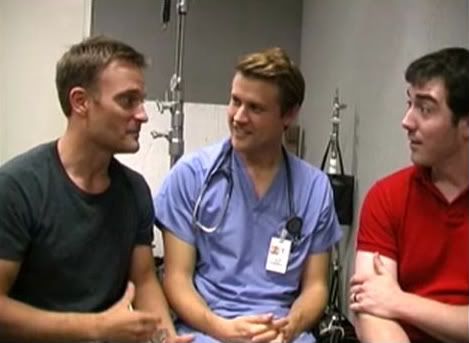 General Hospital: Night Shift's
Chad Allen
and
Adam Grimes
sat down with After Elton's
Daniel Leary
to talk about what it is like to interact with gay fans. Chad Allen then tells a Quaker Chewy Granola bar date story. Check it out
HERE
.
By Regan Cellura on September 19, 2008
Take a look at Kyle (
Adam Grimes
) and Eric (
Chad Allen
) on
General Hospital: Night Shift
! Are they going to give Bianca & Reese (
All My Children
) and Noah & Luke (
As the World Turns
) a run for hottest
couple
? In a very
Grey's Anatomy
like storyline, Kyle develops feelings for his patient Eric who is awaiting a kidney transplant.
For more pictures, check out AfterElton.

By Regan Cellura on September 19, 2008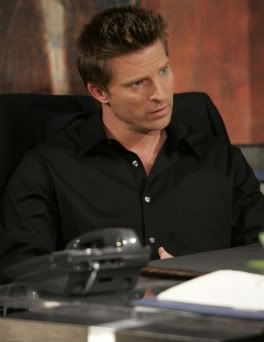 Here's the Scoop! 09.19.08
Remember to check the comments, I dropped a lot in there yesterday. Here's what you may have missed.
Re: Steve Burton...No real news, he MAY pop up in a mag commenting on his contract. Nothing seems to match up though. He supposedly told fans his contract was up in Oct '09, the media reported this October and this interview that he SUPPOSEDLY gave says next summer.

Everything that I've seen says that Robert is not being killed off. One thing to note about Sri, he gets the history of GH and I don't see him killing off a legacy character.
Lucky MAY be telling Johnny to stay away, even Lainey told him to back off...that doesn't mean he'll listen. Johnny has be RUMORED to be sneaking Lulu out of Shadybrook and the LATEST says, he sneaks her out to take her to SKate's wedding.
Is Lulu gettting worse? She MAY be, especially when she questions if her mother was ever really there. Also, Laura's own illness has Lulu terrified.

Kate's secrets are coming out and no one will be more pleased than Carly. What about when she finds out that Jax knew all along?

Olivia's RUMORED brother... IF it's her brother coming, I hear he's not a mobbie (color me surprised) but he is a bad dude. READ MORE
By Regan Cellura on September 16, 2008
As we
reported
, Monica Quartermaine (
Leslie Charleson
) will appear on
Night Shift
. Thanks to my partner in crime, Tina, we have the episode description for her appearance.
GENERAL HOSPITAL: NIGHT SHIFT - "Truth and Consequences" - Patrick puts the entire hospital in jeopardy when a notorious patient dies and Dr. Monica Quartermaine (Leslie Charleson) pays a visit to the night shift. Meanwhile, Robert reminisces about the past with Anna (special guest star Finola Hughes) before taking a turn for the worse. Later, Saira confronts Leo while Kyle and Eric (special guest star Chad Allen) share a tender moment on "General Hospital: Night Shift," TUESDAY, OCTOBER 7