General Hospital: Night Shift
By Jamey Giddens on May 28, 2009
SOAPnet has another "hit" on its hands.
Southern Belles: Louisville
is now SOAPnet's
number one reality show
. Okay...what exactly does that mean? Do more people tune in to watch these Scarlett wannabes say "y'all" a thousand times an episode, and/or drive home the reason why the Centers for Disease Control needed to be headquartered in the South, than watched say
One Day With Wally Kurth
, or perhaps that other show where that douche bag tried to get couples back together? Which by the way is already cancelled. I guess we just weren't that in to it. Incidently
Southern Smell
's "record breaking" debut is
still
firmly
behind the premiere of
General Hospital: Night Shift
. Hmm, I know, why not bring
that
show
back?! Fiddle dee dee indeed.
By Jamey Giddens on April 29, 2009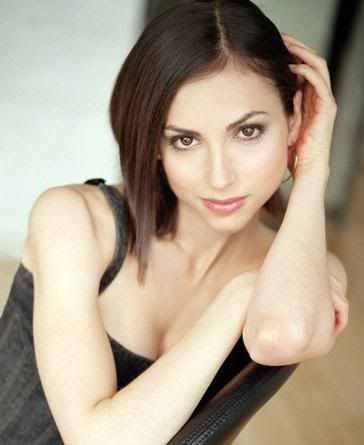 Okay, all you Soap 2.0 fans, if you are serious about wanting to see the talented writers, producers and actors who give it their all to provide us good, soapy drama year in and year-out see their projects thrive on the web, here's your chance. Tomorrow, April 30, is the last day to vote for the 2009 Webby Awards People's Voice selections.
Some of our fav-or-ite soapers are up for Webbys this year, including All My Children's Eden Riegel for Best Individual Performance, Imaginary Bitches; General Hospital and General Hospital: Night Shift's Karen Harris' web soap Life in General w/Greenville General for Best Drama Indvidual Episode and Luke 11:17, the web drama starring Riegel's AMC costar Chrishell Stause, which is also up for Best Drama Indvidual Episode. Vote for your faves here!
By Jamey Giddens on April 18, 2009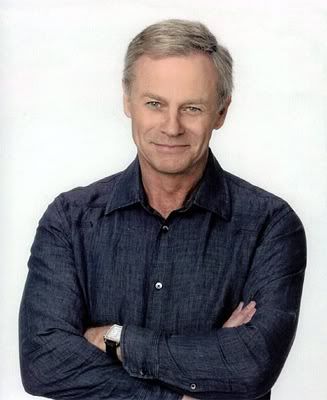 It looks like we aren't the only ones concerned with
ABC Daytime's ratings bleed out
. One of
General Hospital
's biggest superstars ever,
Tristan Rogers
talks about the situation on his
Facebook profile
.
I keep harking back to the time we are in and the audience we are appealing to. The networks have a vested interest in looking ahead and appealing to the 18-45 demographic. It makes sense. They have to move forward and this "demo" is hotly contested by cable who generally "out gun" them because they have less constrictions. But the fact remains that removing this demographic from the mix still leaves a huge audience in the plus-50 bracket that, in this genre, is ignored. Remember, the 80's forged what is the daytime drama market today. This is a market that continues to expand. In this economy they have more spending power, and if you believe all the media "spin", 50 is the new 40? I don't know about that last bit, but the fact is that 50 plus is a mighty market and they like soaps in the traditional sense. So why isn't someone trying to appeal to this? This isn't a criticism, it's an observation. If the Networks don't want a relationship here I know someone who does. Me." READ MORE
By Regan Cellura on April 15, 2009
Welcome Back Billy Dee!
SOAPnet.com
is reporting
Billy Dee Williams
will reprise his
General Hospital: Night Shift
role, Touissant Dubois, on ends. Will Epiphany (
Sonya Eddy
) and Touissant rekindle their romance?
By Regan Cellura on April 02, 2009
TVGuide Canada
's
Nelson Branco
chatted up
GH
's supercouple Robin and Patrick (
Kimberly McCullogh
and
Jason Thompson
) in celebration of the sudser's 46th Anniversary. The duo talk about Robin's Post Partum Depression, their love of
Finola Hughes
(Anna Devane) and
Tristan Rogers
(Robert Scorpio) and give kudos to
NightShift
head writer
Sri Rao
.
TVG: Kimberly, we were all a little bit surprised when you returned to GH a few years ago because you had relative success in other mediums. Are you planning on staying on GH for the foreseeable future? READ MORE
By Daytime Confidential on January 30, 2009
The second season of SOAPnet's
General Hospital: Night Shift
accomplished the unimaginable. For 13 weeks, GH's cable spin off told powerful, multi-generational tales of love, hope and mortality, all primarily set in the soap's historic hospital. The series was truly a Valentine to long term fans of GH and beautifully explained to newer fans why iconic veterans like
Tristan Rogers
(Robert),
Finola Hughes
(Anna) and
Antonio Sabato Jr.
(Jagger) are so beloved. While making
GH: Night Shift
a success was a collaborative effort, it was one novice soap opera writing's vision of telling stories featuring the characters he grew up loving, as well as introducing an Indian doctor and telling a gay love story, that set
Night Shift
apart. That writer was
Sri Rao
.
On today's episode of the Daytime Confidential podcast Luke and Jamey have a conversation with Rao, A Wharton Business School graduate who gave up his high-powered career in Manhattan, to follow his true passion for being a writer and director. Rao offers a refreshingly unjaded perspective about everything from the use of veterans in daytime to the politics behind gay storytelling.
Rao shares the process he and his writing team embarked upon in giving larger-than-life superhero Robert Scorpio an all-too-real Achilles Heel in the form of cancer. He reveals how supportive ABC Daytime/SOAPnet head honcho Brian Frons was in allowing him the freedom to tell his stories and talks about the other projects his Sri and Company are working on, including a teen drama series inspired by his boyhood love for My So Called Life called What Goes On (Watch the What Goes On trailer on Sri and Company) and the Bollywood thriller New York. Rao also answers the question fans of Night Shift are dying to know: Would he ever consider bringing his passion and prowess over to daytime?
RELATED: Sri and Company l What Goes On on Wikipedia l What Goes On on IMDB l New York on IMDB
Photo Credit: Entwined Studio
Help support and improve the Daytime Confidential podcast: Take a few minutes to fill out the two Daytime Confidential listener surveys: Listener Survey A l
Be sure to leave your comments on all the latest goings on in the world of soaps by calling the Daytime Confidential comment line by calling 917-677-9757.
Listen to Daytime Confidential by clicking on the Daytime Confidential Player at the bottom of this post or Download us for FREE via iTunes. Vote for us on Podcast Alley. Add us as a Friend on MySpace and Facebook.

READ MORE