Friends
By Jamey Giddens on May 22, 2013
Looks like
Matthew Perry
and
Courteney Cox
may no longer be there for
Jennifer Aniston
. In a hilarious sketch promoting her co-hosting gig on today's episode of
Ellen
, TV's former
Rachel Green
gets nothing but shade from her old
Friends
, not to mention
Ellen
and
Portia
! Watch the clip below.
READ MORE
By Daytime Confidential on February 23, 2012
American sweetheart, Friends icon and movie star Jennifer Aniston was honored with her own star on the Hollywood Walk of Fame on February 22. Her father, Days of Our Lives star John Aniston, was there to celebrate and support his daughter in receiving her star. Other celebrities on hand included Adam Sandler, Malin Akerman, Kathryn Hahn and Justin Theroux. See more photos after the jump! READ MORE
By Akash Nikolas on April 13, 2011
The Super Bowl. The Oscars. Oprah Winfrey's Final Show.
Acording to The Wrap, the May 25 finale of The Oprah Winfrey Show will command $1 million for each 30-second ad! The Queen of all Media is expected to attract a massive audience for the finale, far more than the 7 million who regularly watch her show. To put this in perspective for other huge pop culture farewells, the ad rate for Oprah's swan song is more than Lost commanded for its finale, but less than the finales of Friends, and the number one in this group, Seinfeld.
By Regan Cellura on March 25, 2009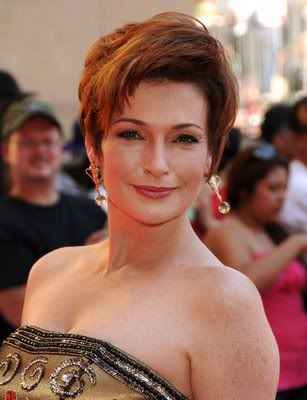 As previously reported,
General Hospital
's
Carolyn Hennesy
has signed on to ABC's pilot
Cougartown
and this week she gave readers at
E!Online
a peek at her character.
Carolyn Hennesy of General Hospital has joined the cast of Courteney Cox and Bill Lawrence's new show Cougartown. Carolyn tells us, "I work in the same real estate office that [Courteney] does. I'm very ladylike and conservative, and then at night it's literally like Jekyll and Hyde. The claws come out, and the men have to go into hiding—the young men are all very afraid."
Cougartown stars Friends alum Courteney Cox-Arquette.
RELATED: Carolyn Hennesy Joins Cougartown!
By Luke Kerr on February 09, 2009
Wouldn't it be awesome if there was a Friends reunion episode as Ellen tried to get Jennifer Aniston to agree to?
By Luke Kerr on November 26, 2008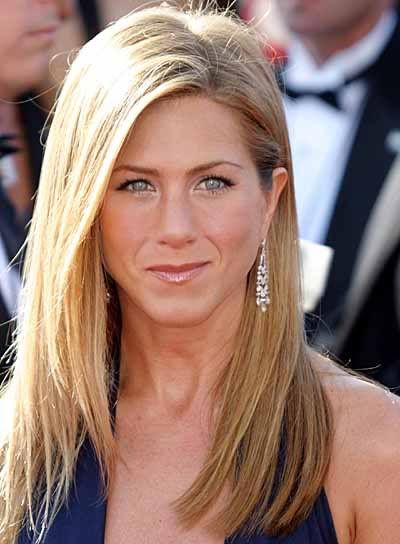 Jennifer Aniston
is still America's sweatheart according to AOL's Popeater.com Aniston, whose hit show
Friends
was watched by a generation of Americans each Thanksgiving, beat out
30 Rock
star
Tina Fey
and daytime talk show host
Ellen Degeneres
for the No. 1 spot with 26 percent of the vote.
Ten most popular Thanksgiving guests:
1. Jennifer Aniston
2. Tina Fey
3. Ellen Degeneres & Portia De Rossi
4. Patrick Dempsey
5. Suri Cruise
6. Tyra Banks
7. Jonas Brothers
8. Keira Knightley
9. Beyonce
10. Rob Pattinson
Check out some classic Friends Thanksgiving clips after the jump. READ MORE