Friday Night Lights
By Regan Cellura on January 08, 2009
Friday Night Lights returns to NBC on Friday, January 16th! Even if you were one of the lucky ones to catch Season Three on DirecTV or by other means, Jason Katims (Executive Producer, FNL/Roswell) wants fans to know that you should still tune in on the 16th.
"Even though there might be people who saw the show on DirecTV," executive producer Jason Katims says, "I'm not sure they won't come back. There's going to be additional material now that we're going to be able to put up on NBC.com.We'll be able to put up deleted scenes and additional material, new things for them.

"We have a tremendous amount of scenes that, over the course of the season, that we've had to take out, really good material. That's always been the case with the show.

"That's something that has not been made available before. That will be made available as we start airing on NBC." READ MORE
By Regan Cellura on January 06, 2009
Primetime Spoiler Round-Up… Sorry this has been MIA but with shows going on a winter hiatus of sorts, there wasn't much to dish on. Now that our favorites are returning with all new episodes, here's a Round-Up!
The gossip on Gossip Girl… So much going on in the lives of the rich and famous. Georgina is making her return to the Upper East Side and it looks like Ms. Sparks will be back for a handful of episodes towards the end of the season. Will Lily and Rufus kiss and make up? Not sure on that one but Lily will be the victim of an attack. Who's her assailant? Someone she MAY know. Luke asked our opinion of Uncle Jack. He's surely pretty to look at but are we fans of the newest Bass to enter our GG orbit? You'll have more time to judge as Uncle Jack will be around when Bart's will is read. What about Rufus' quest to find the son he never knew about? Dan knows something is not right with dear old dad and after some digging, he finds out just what Rufus is hiding. READ MORE
By Regan Cellura on December 09, 2008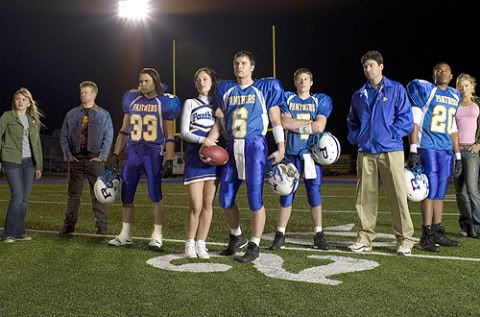 It's about damn time!
Friday Night Lights
is one of the best shows on primetime TV, yet it has never received the recognition it deserves. That all changes with the
Writer's Guild Awards Nominations
, as my beloved FNL is nominated for Dramatic Series.
Friday Night Lights returns for a third season on NBC in 2009 after it's run on DirecTV wraps up. Translation: You have plenty of time to watch Seasons One and Two on DVD before the Season Three premiere. Add it to your Christmas list. So many think it's just some football show and I assure you, it's so much more than that. Not to mention the incredible acting by the entire cast and amazing storytelling.
Lost, Dexter, Mad Men and The Wire were also nominatedin the Dramatic Series category. FOX's Fringe picked up nods for New Series and Long Form for the pilot episode.
FNL returns to NBC on Friday, January 16, 2009 at 9 p.m.

By Regan Cellura on August 29, 2008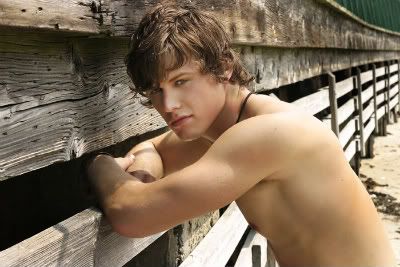 Zach Roerig
(ex-Casey Hughes,
As the World Turns
; ex-Hunter,
One Life to Live
) will be playing the field on
Friday Night Lights
.
Entertainment Weekly
is reporting that the former soapster joins the cast as a love interest for Tyra (
Adrianne Palicki
) when her relationship with Landry (
Jesse Plemons
) starts cooling off.
Friday Night Lights kicks off it's third season on October 1st on DirecTV. Don't have satellite TV like me? No worries, NBC will re-air season three in 2009.
Personal Note: Friday Night Lights is by far one of the best shows on TV and it gets very little recognition. Even Laura Wright (Carly, General Hospital) is a big fan of the show. Take the time to check out the DVD's of seaons one and two, I promise it's worth it.