Falcon Crest
By Jamey Giddens on April 15, 2013
One half of my all-time favorite soap supercouple is celebrating quite the milestone. Thirty years ago this month,
Kristian Alfonso
made her debut as fiery society princess Hope Williams on
Days of Our Lives
.
We Love Soaps'
Roger Newcomb
caught up with the ravishing brunette to discuss her tenure in Salem, U.S.A. Check out a few excerpts after the jump!
READ MORE
By Jamey Giddens on March 27, 2013

Who are the 60 Greatest TV Villains of All-Time? TV Guide Magazine's Bruce Fretts and Matt Roush listed their picks for the dubious distinctions in the March 25-April 7 issue of the magazine.
It should come as no surprise that many suds evil-doers made the cut, including Dallas' late, great J.R. Ewing (Larry Hagman) at No.1; Dynasty devil Alexis Colby (Joan Collins) at No. 7 and Dark Shadows' Barnabas Collins (Jonathan Frid) at No. 8. READ MORE
By J Bernard Jones on May 15, 2009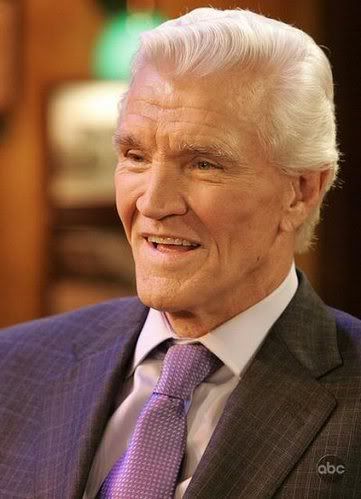 Even if you do not follow literature, you are no doubt aware that the title of this post is a phrase associated with the worst kind of lazy, pedestrian, obvious writing imaginable. "It was a dark and stormy night..." is, to put it bluntly, synonymous with the word "bad."
Bad in and of itself isn't always a bad thing, as there are varying degrees of badness from which to choose. For example, there are things that are "so bad they are good," like The Pussycat Dolls and RuPaul's Drag Race. There are other things that are really bad, like white people dancing to "Push It" and Julie Chen hosting Big Brother. Then you have things that are so atrocious, inspiring more WTF moments than a Samantha Harris post-performance interview on Dancing with the Stars that you question your sanity for sitting through it without clubbing a baby seal.
By "you" I mean "me," and it might not take too much of a stretch of the imagination to guess how I felt about Friday's abominable, lobotomized episode of All My Children that climaxed with the shooting of "a legendary character." READ MORE
By Jamey Giddens on January 24, 2009
Over the past few weekends we've been reminiscing about the greatest bitches from our favorite primetime soaps. We've fondly recalled
Dynasty
's larger-than-life Alexis Colby (
Joan Collins
) and
Knots Landing
's feline seductress Abby Fairgate (
Donna Mills
), but no discussion about primetime soap divas from the 80's could be complete without the most cunning, lethal, downright venomous one of them all–
Falcon Crest
's Angela Gioberti Channing ( the late
Jane Wyman
).
For nine pot boiling seasons veteran film actress Wyman (the ex-wife of then-President Ronald Reagan) ruled over the fictional Tuscany Valley wine vineyards as the indominable Angela, a woman wouldn't think twice about stabbing her own children, grandchildren, nieces and nephews in the back if it meant maintaining control of her grandfather's legacy, Falcon Crest. Some say it was The Angel Formerly Known as Lucifer in the Garden that fateful day with Eve and Adam, I say it was Angela. READ MORE
By Luke Kerr on October 23, 2008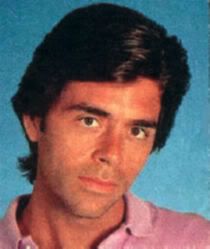 Frank Runyeon
is returning to daytime, according to
Soap Opera Digest
.
The actor, whose soap credits include Another World, General Hospital, Melrose Place, Falcon Crest, Santa Barbara and As the World Turns, is set to play the father of All My Children's Reese (Tamara Braun), Forrest Williams.
By Jamey Giddens on October 16, 2008
The wildest soap town of the all, Hollyweird, is all abuzz about the break ups of A-list "supercouples" like
Madonna
and
Guy Ritchie
and
Californication
's
David Duchovny
and
Tea Leoni
(Lisa,
Santa Barbara)
. Tabloids and gossip blogs on both sides of the pond can't get enough of every soapy detail of Madge and her Brit director's bust up. Was
A-Rod
involved? What's going to happen to the kids? Was their a pre-nup? Can Guy keep the cone bra?
Duchovny and Leoni's split is also causing tongues to wag and fingers to furiously type out speculation across cyberspace. Did Duchovny's role as a sex addicted writer on Californication spill over into his real life? Is Leoni banging Angelina Jolie's ex-Billy Boby Thornton? Who knows? Who cares? Funny you should ask. Apparently everyone one.
As magazines fold daily and newspapers lay off thousands of employees across the nation, the celeb rags have managed to flourish or at the very least remain stable. I'll tell you why, they have successful turned the lives of the rich and the wanton into real life soap operas. READ MORE