Dynasty
By Luke Kerr on November 19, 2008
Dynasty
diva
Joan Collins
dropped by the
Early Show
to help forecast the weather. Needless to say it didn't go all that well.
In Joan's defense, I'm sure that if an average American celebrity, like say Lindsay Lohan or Paris Hilton, traveled to Australia to do the morning forecast that they wouldn't have know the difference between Queensland and Tasmania.
By Luke Kerr on October 27, 2008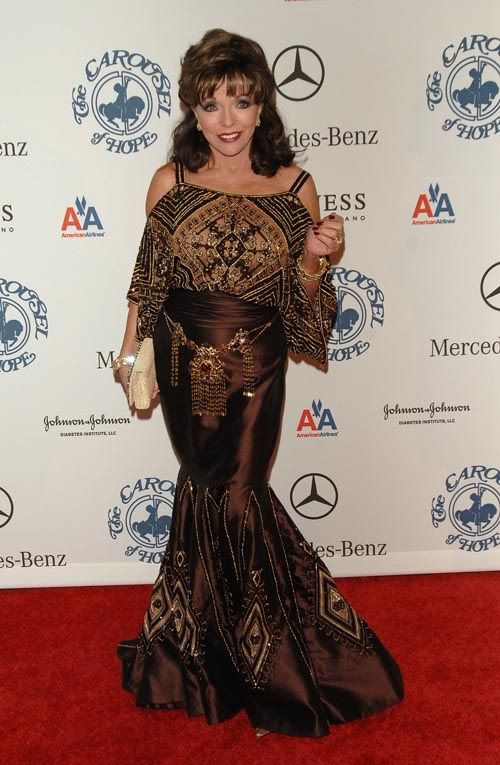 Love it or Hate it?

By Jamey Giddens on October 16, 2008
Okay, all this talk about
Lisa Hartman-Black
(Ciji/Cathy,
Knots Landing)
made me run out and find a clip for all the young uns—and Luke—who may have never experienced the best damn primetime soap opera ever!!! For 14 seasons CBS fans followed the lives of
Dallas
's JR Ewing's "good for nothing" little brother Gary (
Ted Shackelford)
, his hayseed wife Valene (
Joan Van Ark
) and their friends, neighbors and enemies on the famed So Cal Cul-de-Sac.
A lot of kids I grew up with wished they had lived with the Huxtables on The Cosby Show, screw that. I wanted to be peeping through windows on Seaview Circle, especially if Abby Fairgate Ewing (Donna Mills) was up to no good! READ MORE
By Jamey Giddens on October 16, 2008
The wildest soap town of the all, Hollyweird, is all abuzz about the break ups of A-list "supercouples" like
Madonna
and
Guy Ritchie
and
Californication
's
David Duchovny
and
Tea Leoni
(Lisa,
Santa Barbara)
. Tabloids and gossip blogs on both sides of the pond can't get enough of every soapy detail of Madge and her Brit director's bust up. Was
A-Rod
involved? What's going to happen to the kids? Was their a pre-nup? Can Guy keep the cone bra?
Duchovny and Leoni's split is also causing tongues to wag and fingers to furiously type out speculation across cyberspace. Did Duchovny's role as a sex addicted writer on Californication spill over into his real life? Is Leoni banging Angelina Jolie's ex-Billy Boby Thornton? Who knows? Who cares? Funny you should ask. Apparently everyone one.
As magazines fold daily and newspapers lay off thousands of employees across the nation, the celeb rags have managed to flourish or at the very least remain stable. I'll tell you why, they have successful turned the lives of the rich and the wanton into real life soap operas. READ MORE
By Luke Kerr on August 07, 2008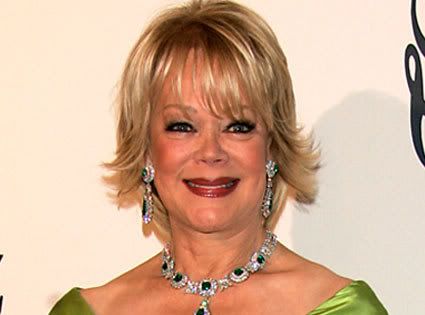 Jack Abbot is desperate for another mega selling edition of Restless Style. He's torpedoed Sabrina and Victor Newman and it looks like he's interested in exposing Jill Abbot (we'll see how this storyline goes). Now who could he set his sights on?
What if he weaseled himself an exclusive with Candy Spelling, the widow of television king Aaron Spelling, who the New York Post just reported is writing a book about her life. Can't you just see Jack twisting all the juicy details of her relationship with her husband, her daughter Tori Spelling and son Randy Spelling (Sunset Beach)? If he can get Kathy Hilton why couldn't he get momma Spelling?
It would be pure soap writing gold. NOT!