Desperate Housewives
By Jillian Bowe on May 18, 2010
Score one for Wisteria Lane!
TV Guide Magazine's
Michael Keck
reports former
Ugly Betty
star,
Vanessa Williams
will be a series regular on
Desperate Housewives
. Says show creator
Marc Cherry
,
I'm a big fan of Vanessa's work and I'm so excited that she'll be moving into the neighborhood next season to cause trouble in all the ladies' lives.

By Luke Kerr on May 11, 2010
Now this sounds like something to check out. NBC has picked up the Jerry Bruckheimer drama Chase starring former All My Children star Kelli Giddish and Passions eye candy Jesse Metcalfe, according to Broadcasting & Cable. Chase is "a fast-paced drama amid a game of cat-and-mouse as a team of U.S. marshals hunts down America's most dangerous fugitives."
Since leaving their respective soaps each has spent time in primetime. Metcalfe had a memorable stint on Desperate Housewives as Gaby's (Eva Longoria) lawn boy lover, while Giddish starred in FOX's quickly cancelled Past Life.
By Luke Kerr on March 23, 2010
One Life to Live favorite Tuc Watkins has joined the cast of the Off-Broadway comedy White's Lies, according to Playbill.com. White's Lies previews at New World Stages on April 12.
Thanks to DSBroadway for the tip!
Photo by PR Photos
By Luke Kerr on November 30, 2009
The Young and the Restless' Kate Linder was one of many celebrities who turned out to help serve Thanksgiving dinners for the homeless. The annual event, hosted by Kirk and Anne Douglas and the Los Angeles Mission, brought out Greek's Gregory Michael, Vampire Diaries' Kayla Ewell, recent Brothers & Sisters' guest Giles Marini, Desperate Housewives' Andrea Bowen, High School Musical's Corbin Bleu and Donal Logue among others. See more photos from Thanksgiving after the jump. READ MORE
By Luke Kerr on May 18, 2009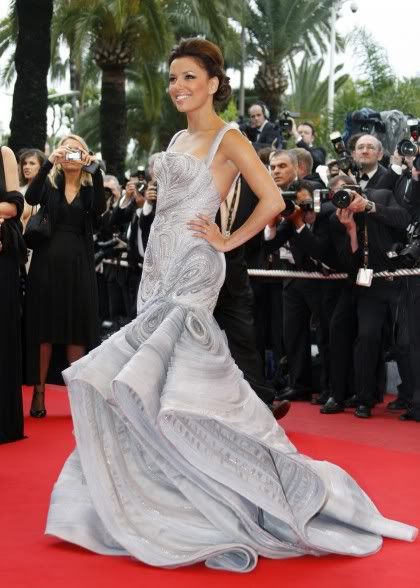 Love it or Hate it?
By Jamey Giddens on April 28, 2009
It looks like buzz is no longer translating into ratings.
Perez Hilton
is reporting that one of the most talked about primetime soaps since
Desperate Housewives
, The CW's
Gossip Girl
, has taken a major ratings hit. According to the Gossip Gangsta, the series netted a depressing 1.4/2 rating. So basically less people are watching
Gossip Girl
than tune in to watch
Guiding Light,
which was recently cancelled by The CW's parent network CBS. Of course daytime soaps don't have lucrative DVD, merchandising and cross-promotional opportunities like their niche primetime and cable counterparts, but in the end, will all of that be enough to keep The CW from going the way of The WB and UPN?
READ MORE