Designing Women
By Jamey Giddens on September 27, 2009
More information is coming out about
Freshman Father
, the TV-movie
Guiding Light
alum
Kim Zimmer
recently revealed she was filming. According to
Variety
, the Hallmark Channel film will reunite Zimmer with
Annie Potts
, whom she worked with some 20 years earlier when Zimmer guest-starred on Potts' hit CBS sitcom
Designing Women
.
On Designing Women Zimmer played Mavis, the cousin of loveable-yet-dimwitted office manager Charlene (Jean Smart). Mavis was trapped in an abusive marriage in the powerful episode of the sassy, Southern-fried sitcom. Potts portrayed Charlene's best friend, sardonic, divorced mom Mary Jo. See clip above courtesy of Nohea Star.
Here's what Zimmer said about Fresham Father to TV Guide Canada: READ MORE
By Jamey Giddens on February 02, 2009
Today marks the anniversary of the birth of the woman who is without a doubt the sexiest of the 80's soap superdivas,
Kim Zimmer
(Reva Shayne). I didn't start watching
Guiding Light
until 1993, so my indoctrination to the fabulousness that is Zimmer actually took place on one of my favorite primetime sitcoms,
Designing Women.
Zimmer guest-starred on the CBS series as Mavis, Charlene's(
Jean Smart
) cousin, who was being abused by her husband. Zimmer made such an impression as the broken, tormented wife, she stole the show from Southern-fried comedic phenom
Delta Burke
, who donned black face to impersonate
Diana Ross
during a talent show in the same episode!
READ MORE
By Daytime Confidential on August 05, 2008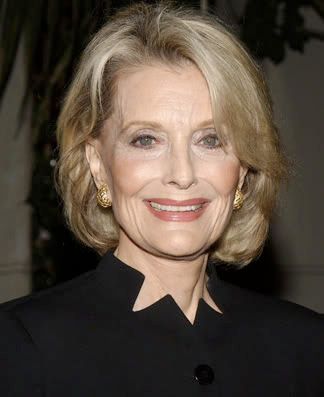 All daytime dramas have their icons. Actors and actresses whose own names are as easily recognizable as the characters they portray. Constance Towers is one such actor. For nearly a decade she has personified General Hospital's Helena Cassadine, one of the greatest villains in daytime history, igniting the imaginations and loyalty of daytime fans everywhere.
It is not just in the world of daytime that Constance Towers has left her mark. She has starred opposite such Hollywood legends as John Wayne in Horse Soldiers, Glenn Ford in Fate is the Hunter, Yul Brenner in the stage version of The King & I, and has appeared on numerous television shows such as Matlock, LA Law, Capitol and more recently Criminal Minds.
Daytime Confidential's Belinda, interviewed Constance Towers for TV Fan Online before Daytime Confidential was even a spec in Luke's eye. The interview is now being archived here at Daytime Confidential for all to enjoy for years to come.

READ MORE