Dark Shadows
By Jamey Giddens on December 04, 2011
It's a good think
Dark Shadows
director
Tim Burton
is more of a fan of the classic, ABC Daytime soap opera than his wife is.
Helena Bonham Carter
, who stars in Burton's upcoming adaptation of
Dan Curtis
' classic, 60's sudser, royally dissed the movie's source material in an interview with
MTV News
.
It's actually a really bad, hilariously bad soap opera. And because it's so bad, [Burton] felt he had to make a hugely expensive movie."

Gee, Helena. Tell us how you really feel! To her credit, the actress did say she loved playing Dr. Julia Hoffman, who tries to cure Barnabas Collins (Johnny Depp) of his vampirism in the flick. Are you excited to see Burton's take on Dark Shadows? Watch a clip from the original TV show after the jump, then sound off in the comments!
READ MORE
By Luke Kerr on October 19, 2010
Fans of the cult ABC soap opera Dark Shadows will want to check this out. The Village of Orland Park Arts Commission is hosting a free Dark Shadows Film Festival on October 23. The series, which is being adapted for the big screen by Tim Burton and starring Johnny Depp as 175 year-old vampire Barnabas Collins, begins filming in February, according to ComicBookMovies.com. This seems like a perfect next franchise for the talented Mr. Depp. Watch the original Dark Shadows trailer after the jump! READ MORE
By Johnathon on March 08, 2010
Soap fans waiting on word about the upcoming
Dark Shadows
revival don't have to wait any longer! While promoting his new film
Alice in Wonderland
star
Johnny Depp
had this to say about
Dark Shadows
:
Tim and I have tossed the idea for Dark Shadows over the years. It was a TV program in the States in the late 60s and early 70s that I remember watching as a kid. I was obsessed with this character, Barnabas Collins, who was

a vampire

. I came to find out many years later that when he was a kid, Tim ran home like I did to watch that Gothic soap opera. It was a very strange thing back then.We looked at ways to go, story-wise. We've started to come up with something interesting. If all goes well, I will jump into that toward the end of this year."
For more on this story head on over to The Inquirer by clicking the link here.

Photo by PR Photos
By Daytime Confidential on October 29, 2009
No. 10: Mitch Laurence and Allison Perkins—One Life to Live
It does't get much more frightening than Mitch Laurence, the twisted ex-boyfriend of Tina Lord (Andrea Evans) whose first reign of terror in Llanview started way back in 1985. Following a stint in prison for murder, Mitch transformed himself into a religious cult leader finding a devoted worshipper/willing accomplice in bat shit crazy Allison Perkins (Barbara Garrick). Rape, murder, kidnapping, you name it, Mitch Laurence and Allison Perkins have done it all, mostly to Viki Lord (Erika Slezak) and her twin daughters Jessica (Bree Williamson) and Natalie (Melissa Archer). Eterna only knows what Mitch and Allison have in store for the Lords and Buchanans this time around!
Horrifying Mention: Victor Lord.
By Jamey Giddens on April 30, 2009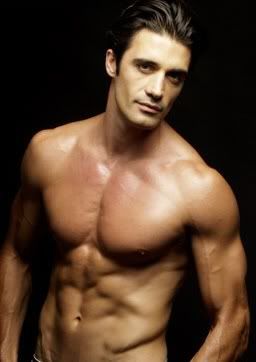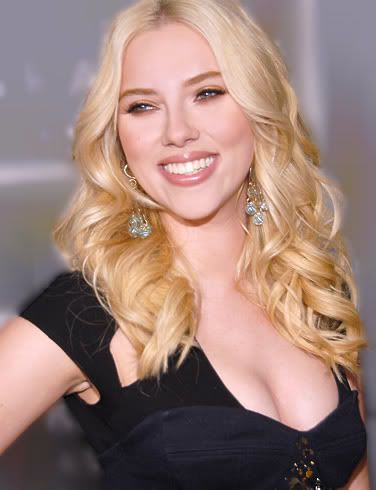 With classic, daytime vampire opera
Dark Shadows,
starring
Johnny Depp
, coming soon to a theater near you, I can't help but hope this development could start a trend toward seeing some of our more notable, favorite daytime sudsers being adapted for the big screen. I believe iconic, cult soaps like
Ryan's Hope
and
Santa Barbara
could definitely work as streamlined three-act, two-hour soapgasms. A good story is a good story, is a good story, whether it's on daytime, primetime, on the big screen, or being gleeped into your brain via digital signals in your earrings.
Peyton Place
proved that. That explosive novel by
Grace Metalious
was turned into a movie, a successful primetime sudser and ultimately led to novel and movie sequels and even a daytime soap opera. All it takes is executives who are willing to think outside of the box.
READ MORE
By Jamey Giddens on June 03, 2008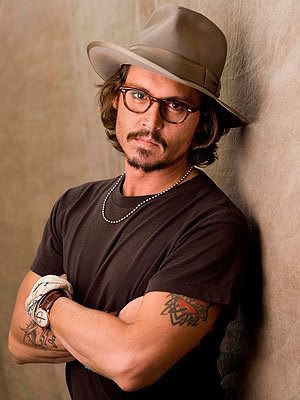 HUGE news for the daytime television industry!
IESB.net
is reporting that ABC Daytime's cult classic vampire soap
Dark Shadows
is being made into a feature film with Tim Burton rumored to direct and Johnny Depp attached to star! Although Dark Shadows was short-lived (1966-1971) the show was groundbreaking due to its mix of the supernatural with the traditional elements of serialized dramam and was a forerunner to such supernatural themed soaps as
Port Charles
and
Passions
and even primetime's
Buffy the Vampire Slayer
and
Angel.
To my knowledge, although some movies were later turned into daytime soaps-Peyton Place begat Return to Peyton Place- this will be the first time a daytime soap will be adapted for the big screen. Although to be fair, DS, was also made into a blink-and-you-missed it primetime serial for NBC starring Ben Cross as Barnabas and Another World's Joanna Going as his gothic love Victoria, but I am betting it's the daytime original that is being used for basis.