Dancing With The Stars
By Johnathon on March 28, 2010
Sam fans better get a clicking because
General Hospital's
Kelly Monaco
has a chance to return to ABC's
Dancing with The Stars
! The dance show is allowing fans to "design their own dance" by selecting their favorite dancers, dance, and song!
This week viewers get to choose the female dancer, and Kelly is one of the nominees! So why are you still reading when you could be voting? Click here to get started. Results will be announced on March 30th.
By Luke Kerr on March 23, 2010
Aiden Turner made his Dancing with the Stars debut last night on ABC opposite of Edyta Sliwinska by dancing the Cha Cha Cha. Watch the clip after the jump.
By Luke Kerr on March 01, 2010
Dig out those dancing shoes soap fans, former All My Children star Aiden Turner has been named to the cast of the 2010 Dancing With the Stars lineup. Turner will be joined by ex-Baywatch star Pamela Anderson, tabloid magazine staple Kate Gosselin, ex-Reno 911 star Niecy Nash, 90210's Shannen Doherty and The Bachelor himself Jake Pavelka, among others. See the full list after the jump. READ MORE
By Luke Kerr on February 26, 2010
ET Online tracked down former Dancing with the Stars contestants Cameron Mathison and Susan Lucci to find out if either All My Children star would be in the audience of the hit reality series' upcoming season now that AMC films in L.A..
"I definitely want to be in the audience," Susan tells ET. "I was so sad I could never come back and be in the audience, so I would love to do that. I also found out that they are looking for someone to host -- and they are looking perhaps to rotate people who have been on -- and that sounds like fun. To work with Tom Bergeron … he is so funny and quick, it would be great."

Cameron agrees, saying, "If they do a bunch of hosts, I think they would talk to me. I might be in the mix. If they do one person, I think it should be Melissa Rycroft. I work with her on live TV on 'Good Morning America.' She is one of the correspondents, too. She does a great job. She is a real fan favorite. She has good energy. I think she would get along great with Tom and the other cast members."
By Regan Cellura on August 10, 2009
Hey Guys!
So I'm back, sort of. With needing the time off from DC to attend to some personal stuff I also had to take a break from the rest of my life as well. So its catch up time for me with everything including my soap watching. The time away was supposed to turn me into a daytime TV bum but that didn't happen. Now that I am back and desperately trying to get back into the swing of things, I also have two pretty big projects going on that may keep me away from DC just a bit longer. I want to thank everyone who sent me well wishes and I especially want to thank Luke and the DC crew for having my back and being incredible friends.
READ MORE
By Luke Kerr on July 29, 2009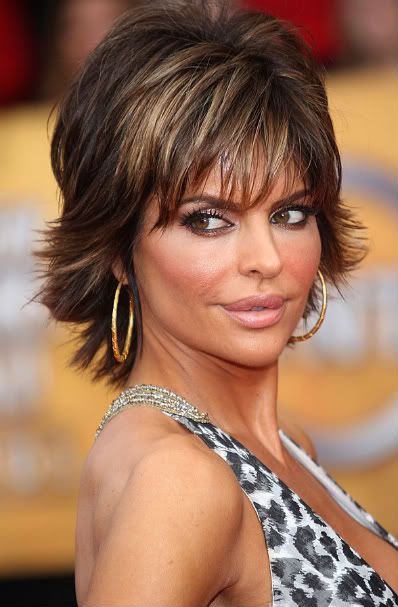 Were you looking forward to watching
Lisa Rinna
and
Joey Fatone
hosting
TV Guide's
red carpet coverage? If so you'll be disappointed. TV Guide Network is
replacing
Rinna and Fatone with
Dancing With the Stars
judge
Carrie Anna Inaba
and
The Bachelor
host
Chris Harrison
.