CSI: New York
By Jillian Bowe on April 24, 2012
What exactly has Molly Burnett taking a trip away from fair Salem to the Big Apple? The Days of Our Lives starlet will guest star in an upcoming episode of CSI New York. She will play Molly, an Irish lassie who is caught up in her father's murder. Burnett's episode is slated to air April 27.
CSI New York airs Fridays at 9 PM EST on CBS.
By Jillian Bowe on August 31, 2011
According to We Love Soaps, Justin Bruening has snagged a guest spot on CSI: New York. So far Bruening's role and airdate on the hit CBS procedural is being kept under wraps. CSI: New York returns for season 8 on Sept 23 at 9 PM EST on CBS.

Photo by PR Photos
By Luke Kerr on July 14, 2010
Returning General Hospital star Vanessa Marcil and CSI: New York's Carmine Giovinazzo said "I do" over the weekend. According to Zap2it, the couple got married in New York on Sunday. Congratulations to the couple!
By Luke Kerr on April 16, 2010
The Bold and the Beautiful's Drew Tyler Bell will appear on the May 12 episode CSI: New York, according to published reports.
By Jillian Bowe on April 15, 2009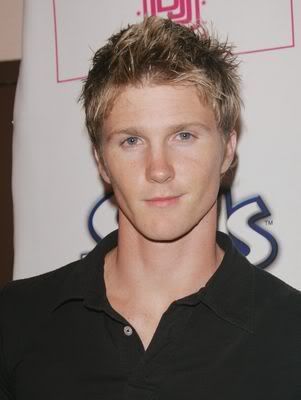 The Young and the Restless
stars are really stepping up their moonlighting game. Even though he's re-emerged at his day job,
Thad

Luckinbill
(JT) also popped up on tonight's episode of
CSI: NY
. If you missed tonight's episode, you will be able to view it on CBS's web site tomorrow.
First his on and off canvas wife Amelia Heinle (Victoria) turns up on CSI: Miami, then Luckinbill takes a stab at the spin off show and later in May, he and the wife, along with Lesli Kay (Felicia; B&B) will guest star in an episode of The Ghost Whisperer. Could CBS be farming out their actors as a way to cross promote the daytime and prime time shows? Maybe they are trying to save the industry...
By Regan Cellura on March 11, 2009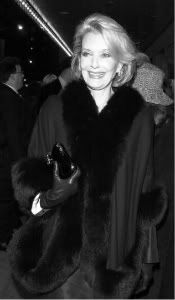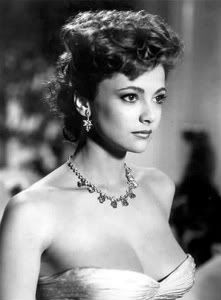 Here's the Scoop! 03.11.09
Holly and Helena? Too much to handle? Obviously Holly's return is being linked to Ethan and everyone who is anyone is hoping that Helena's return means NotEmily is the RealEmily. Can you hear Frons' campaign for that one? The real Emily returns…oh wait, she's already there and we've been telling you her name is Rebecca…tune in. Some fans say Helena and Holly are the reasons for the POSSIBLE bloodbath hitting prospect studios (where GH is filmed). Emma Samms' return SHOULD be a temporary gig with some saying she'll be in Port Chuck and on our screens for roughly three weeks. Helena has never been a contract character (at least not to my knowledge) and I ASSUME that isn't going to change. Two returns of recurring characters, one said to be brief, is that really a reason to let five actors go? The cuts hitting ABCDaytime are more likely a result of the crappy economy that is hitting everyone. I'm not giving Fronsie a free pass as there are plenty of newbie's on my screen that really don't need to be there especially not at the expense of some of my faves. READ MORE