Capitol
By J Bernard Jones on September 16, 2010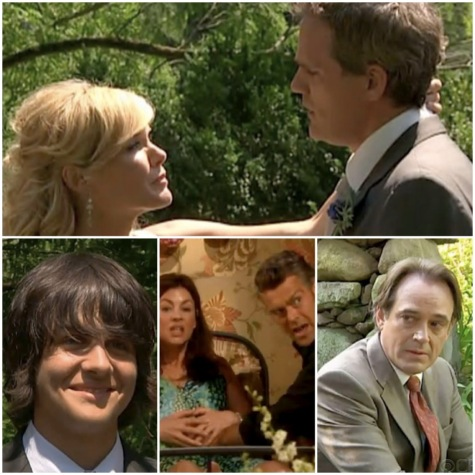 Several days ago, I posted an entry about the fallout from the death of Dr. Reid Oliver (Eric Sheffer Stevens) on As The World Turns. There were three central ideas in that piece. First, despite the very legitimate complaints that any given fan might have, ATWT is providing great human drama here at the end of its run. Second, Reid's tragic passing and donation of his heart to Chris (Daniel Cosgrove) encapsulated that goal mainly by thrusting the Hughes'— the show's core family since its very debut— front and center toward its conclusion. Third, given the soap opera wrapped production months ago, the idea of kicking a dead horse with unrelenting criticism isn't going to make it win the Kentucky Derby.
I have not budged one iota from any of those positions and I am about to incur the wrath of a whole lot more of you by making what I know will be a very controversial statement to many: I believe that in these final days, executive producer Christopher Goutman has made mostly the right decisions.
By Luke Kerr on September 15, 2008
Entertainment Weekly
just published the
26 Queens of the Castle: Our Favorite TV Housewives
and it includes the
Desperate Housewives
'
Eva Longoria
,
Marcia Cross
,
Teri Hatcher
and
Felicity Huffman
.
This list got me thinking. If you had to compile a 26 Queens of the Castle: Our Favorite Daytime Housewives who would you include on the list?
I'd start my list off with One Life to Live's Marcy McBain, granted she's not much of a homemaker since she lives in a hotel but she sure has been a "desperate housewife" now hasn't she.
Here are the first five names that come to mind.