Bones
By Regan Cellura on August 11, 2010
One of my favorite primetime shows and one of my favorite daytime stars, who could ask for more?
Lisa LoCicero
(Olivia,
General Hospital)
took to her
Twitter
yesterday letting fans know she had just landed a guest spot on the hit show
BONES
.
Yay me! Just booked a fun guest star on "Bones"... Now to fit it in to GH schedule..
By Regan Cellura on February 19, 2009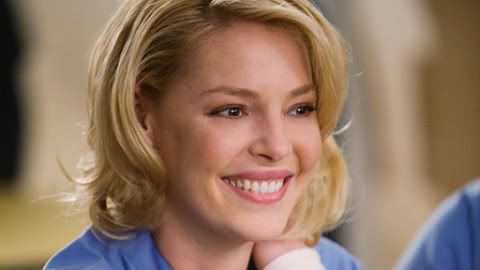 Primetime Spoiler Round-Up

So many shows are in repeats (remember that digital conversion was set to be happening right about now) that I didn't have much to scoop on. Let's see what's out there in the land of Primetime
.

Grey's Anatomy…
McSteamy and McDreamy in a McScuffle? Apparently these two beat the hell outta one another. Is it over Little Grey? What's up with Izzie and her clean bill of health? Well it's not so clean after all. I mentioned a few weeks back that it looks like those interns messed up the blood sample and Izzie is indeed sick. Will the third time be a charm for Callie?
The cross-over event concludes tonight but that doesn't mean there isn't some separate Private Practice scoop. Sheldon and Violet lead a couples counseling group together. Looks like the therapists become the patients. Who's the daddy? I'm not sure but Lord help me if it's Sheldon. His character bores me to tears.
I'm a huge fan of BONES but I'm not so sure I'm ready for a Brennan – Booth hook-up. RUMOR has it the pair will hit the sheets before the season ends. First though, something's up in the lab and the main characters are all suspects. READ MORE
By Regan Cellura on January 15, 2009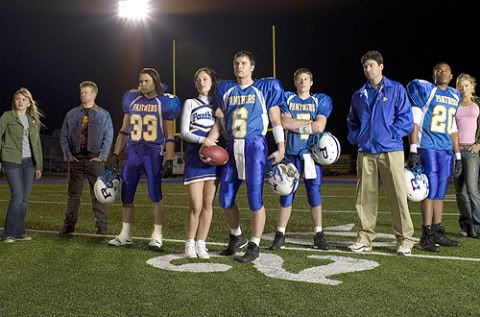 Primetime Spoiler Round-Up!
I'm kicking it off with a show I'm not really going to SCOOP on but instead beg you all to tune in! Friday Night Lights returns to NBC tomorrow night! I cannot say it enough, if you caught an episode here and there or are a faithful viewer like me, tune in as this season is the best yet.
BONES is returning a little later than originally planned. It MAY even return with two all new episodes on one night. The first of which has Bones and Booth going undercover at the circus. Sure to bring in the laughs with Dr. Sweets helping the duo dissect the circus world. Fake sex in a trailer and dead Siamese twins… oh how I love BONES!

Check out the latest gossip on Gossip Girl as a spin-off is in the works. In fact the "pilot" will be much like Private Practice's was; happening within an episode of Gossip Girl in May. Lily and Rufus' son is not dead and RUMOR has it we will meet the secret love child later on this season. Is a couple reuniting? RUMORS say a "core" couple will be finding their way back to one another but who could it be? Nate and Blair perhaps? READ MORE
By Regan Cellura on December 17, 2008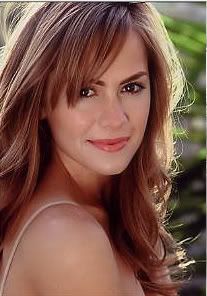 Here's the Scoop! 12.17.08
Natalia News! Everyone wants to know who will Rebecca be? We know she's a "bad girl" but will she be a Russian Mob Princess, a Bowen or someone else entirely? The latest RUMOR says Rebecca MAY be a model and that COULD be why the interview with Natalia, Tyler and Laura took place on the Crimson set. Here's a twist to the story... will Natalia's new character, Rebecca, be part of the Jax - Nikolas feud? There have been RUMORS that Jax makes another move against the Prince but nothing clear cut had been reported. NOW, we're hearing what COULD be Fanfic but I'm going to spill it anyways as it goes along with Rebecca being a model at Crimson. What if Jax hired a model that looked just like Nikolas' dead fiance to mess with his head? Too cruel for Jax?
LuSam Fans... They aren't dead in the water, yet. They'll share a kiss at the hospital but they'll also be sharing a difference of opinions as Sam will still be involved in the mob storyline. One RUMOR even suggests that in the new year we'll possibly see a new quad of sorts. READ MORE
By Regan Cellura on October 22, 2008
Here we go again with the Primetime Spoiler Round-up. Remember to comment away with questions and requests for your favorite Primetime show to get a little Spoiler love.
Grey's Anatomy: There were a few of you asking about the new doctor. When will he be back? Dr. Major McHottie SHOULD be making a brief appearance this week and then next week Major McHottie checks in to Seattle Grace. Melissa George is also checking in as the new bisexual intern. Look for her mid-November. Sad Stuff... they are casting a young boy around 10-years-old who in an upcoming episode is knocking on death's door. This character COULD be around for a few episodes while the story plays out. Counseling session? Not Meredith, although I do love her scenes with the therapist. But this time it's Callie getting the counseling and her therapist is Dr. Sloane so we all know what that means... Callie is getting a little McSteamy lesson on how to treat a woman in bed. Hopefully they've given that little treat some much deserved screentime. McSteamy needs a good storyline STAT! Oh and I must say while I was not a fan of the flood, last week's episode was great! READ MORE
By Regan Cellura on October 15, 2008
Since it was a hit last week... here we go again. Remember, comment away and if there's a show we're not covering that you'd like to get the SCOOP on, let me know!
Last week's big winner was 90210... this week, not so much to SCOOP on. Brenda Walsh will make her return to the zip code for two more episodes. Look for Ms. Walsh in the 11th and 12th episodes.
How about a little One Tree Hill? One of my personal favorites is getting a visit from another fave of mine. Dawson! James Van der Beek of Dawson's Creek fame is going back to North Carolina for a guest spot on OTH. DC used to shoot in the same little NC town that OTH now calls home. Remember I mentioned a producer who wants to turn Lucas' book into a movie? Van der Beek will play the director. I also mentioned last week that One Tree Hill will be around for a seventh season and it looks like the cast has signed on as well. All but one that is. According to the SCOOP, Chad Michael Murray (Lucas) has not signed on for a seventh run. Will he? It looks like he will as Michael Ausiello over at EW says they've given the actor some time behind the camera and behind the scenes. READ MORE