Another World
By J Bernard Jones on September 18, 2009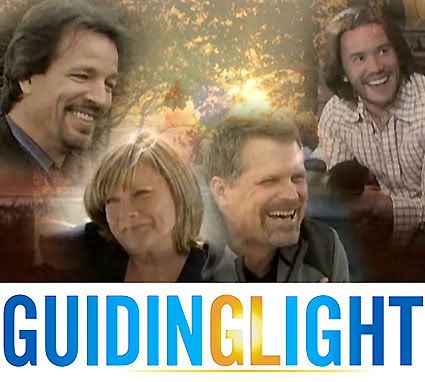 The final part of a highly personal, non-objective series highlighting various aspects of the last episodes of Guiding Light, which which ended its 72 year run on September 18th.
What was it that got me first?
Was it the opening flurry of Guiding Light's logos throughout it's 72 year history or was it the show's last "Only Love" opening featuring the most of the current cast as it had never done before? Whatever it was that first triggered a torrent of emotions that ran through me, this is what happened on Guiding Light today:
In the wake of Alan Spaulding's death, Fletcher whisked Alexandra away to see the world. Doris pulled strings and got Ashlee into a writer's program at Berkeley; Daisy and Ashley went to California together for school, while James stayed behind and bonded with his father. Mindy informed Billy that she was moving back to Springfield. Remy and a newly pregnant Christina got married in the quickest wedding in soap opera history. Olivia & Natalia settled on a name for the baby — Francesca, named after Frank. Maureen played matchmaker for Matt and one of her pretty school teachers. After weeks of online dating, Frank & Blake finally hooked up for their date, with seemingly all of Springfield stalking him. Beth gave Phillip, who once had great dreams of being a writer, a journal in which to put his every thought.
Finally, there was everything involving Josh (Robert Newman) & Reva (Kim Zimmer).
It wasn't what happened "today" that was most important; it was what happened "one year later" in Springfield that truly mattered. As I sit a home, with the television now turned off and with more than a few tears in my cynical eyes, I cannot help but be amazed that I bore witness to what I believe was one of the greatest series finales of an American institution as has been produced during the long — and now endangered — life of a uniquely American genre. READ MORE
By Jamey Giddens on July 30, 2009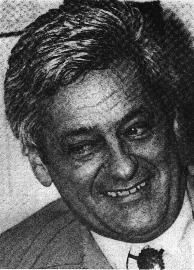 In
Part III
of his interview with famed
Another World
writer
Harding Pete Lemay
,
We Love Soaps
interviewer extraordinaire
Damon Jacobs
asks the legend about the pressures he received from NBC to create storylines revolving around younger people during his second stint at AW.
We Love Soaps: Had the pressure increased by then to make stories for younger people?

Harding Lemay: Yes. They wanted younger people on the show. And it doesn't work. There's no way of making it work. Younger people are interconnected with older people. And the conflicts all come between the older people and the younger people. Not only the conflicts, but the warm moments come from the older people and the younger people together. And you can use that. You can use all kinds of variety if you have generational stories. But you can not do it if it's just young people. And it's silly to limit yourself that way. They think that young people in the audience only want to watch young people. And that's not true. READ MORE
By J Bernard Jones on June 18, 2009
My absence from Daytime Confidential lately has not been due to the usual business of family and work taking up a lot of my time, but rather a certain lack energy to post about practically any of the daytime serials that clog up my DVR from day to day. This is neither a positive nor a negative thing because there are frequent periods throughout the year when shows kind of coast along and do their their thing, usually between sweeps.
At these times, there is little for the viewer — if that viewer is me — to get all worked up about this plot twist, that character's action, some couple or another or even a whole show's direction. Normally, this state of affairs hits one or two shows at a time. Every once in a while like the last couple of weeks, the stars align and all the serials get caught in the same momentum of drift. All that is required of us is to watch and see where it all goes.
In that spirit, my brain plays a little game of soap opera hopscotch, taking in odds and ends big and small. There is no great elaboration on anything here, just a quick rundown of things I like and not like so much. Your mileage may vary... READ MORE
By Luke Kerr on June 09, 2009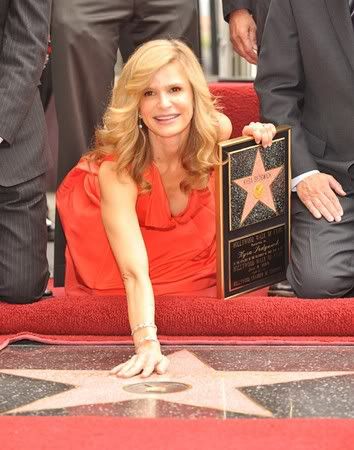 Kyra Sedgwick,
rocking a pair of white-gold and diamond, pave
Parentesi Openwork
bangles,
received a star on the Hollywood Walk of Fame on Monday June 8, 2009. The honor took place on the same day that Sedgwick's hit show
The Closer
returned TNT for its fifth season. Sedgwick made her acting debut on NBC's
Another World
at the age of 16.
By J Bernard Jones on May 22, 2009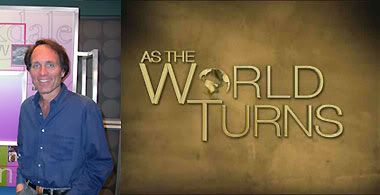 Dear Mr. Goutman,
If ever I was convinced there is a real world application of the phrase "an exercise in futility", this letter might qualify as proof of that concept. After all, you have been quoted in at least one now infamous interview that you do not listen to what fans have to say and that you follow your gut instincts about what you feel is best for As the World Turns as its executive producer. In many respects I applaud you for it. Vision, however forward thinking or flawed, indicates what might be called passion, which itself implies a belief in something. I think, in your own way, you really do believe in your show.
Savvy viewers (including those of moderate intelligence like myself) more than appreciate the fact that Procter & Gamble/TeleNext soap executive producers like yourself arguably have tougher rows to hoe than their counterparts. You have your corporate bosses at P&G to answer to, as well as another set of head honchos at CBS. Reports from the war front regarding the recent cancellation of ATWT's sister show Guiding Light exposed that often these two factions have differing agendas, which can only make your job that much harder to do in a climate of increasingly draconian budget cuts and free falling ratings amidst an ever shrinking — some openly say dying — genre with roots that can be traced back to Charles Dickens and beyond. No wonder you tune out the noise, if I may, to concentrate on one of the hardest jobs in all of television: producing 350+ hours of television every year. READ MORE
By Jamey Giddens on April 27, 2009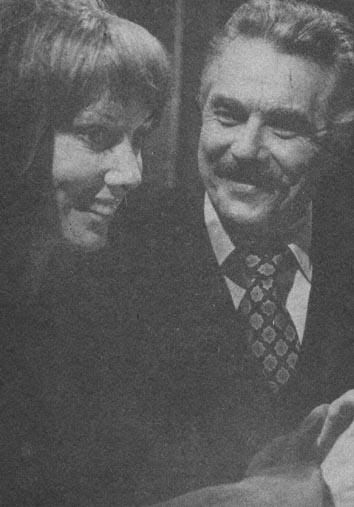 Dum, Dum, Dum, Dum,
You are my way,
You are my way,
To Another World,
To Another World,
You are the one who let's me fly so high,
You are the rain when my spirits run dry

READ MORE