Anderson Cooper 360
By Luke Kerr on December 04, 2012
Daytime talk show host and star Anderson Cooper was temporarily blinded while on assignment. Cooper shared a photo of himself on Instagram, teasing more details on today's Anderson Live.
"Temporarily blinded last week while on assignment," he said. "UV light bouncing off water. Much better now. Details today on #andersonlive."
By Jillian Bowe on July 02, 2012

Anderson Cooper has finally put to rest the question on everyone's mind: Is he or isn't he gay? The daytime talk show host and CNN anchor revealed in an open letter to his longtime friend, The Daily Beast's Andrew Sullivan, that he is gay and proud. Read Cooper's statement after the jump!
READ MORE
By Luke Kerr on June 30, 2011
We should start a Daytime Confidential pool betting how long it will take for The Real Housewives of Atlanta's NeNe Leakes to appear on Anderson Cooper's new talk show Anderson, after it premieres this fall.
In a report from Promax BDA, Ad Week addresses Cooper's discussion with The Early Show's Erica Hill about whether-or-not interviewing such reality stars during the daytime would undermine him at Anderson Cooper 360 on CNN or as a contributor to 60 Minutes on CBS.
Cooper, unsurprisingly, thinks that his reportorial reputation will remain untouched no matter how many reality stars he interviews during the day. "You can be very serious and very passionate about [serious news] and still like [Real Housewives of Atlanta star] NeNe Leakes," he said. "People know that you can juggle different things." READ MORE
By Luke Kerr on December 14, 2010
Have you been waiting in rapt anticipation to find out the name of Anderson Cooper's new daytime talk show? According to The New York Times' Brian Stelter, on Twitter, the new show will be called simply Anderson.
If doesn't get you excited, maybe finding out if Anderson Cooper prefers boxers or briefs will.
RELATED: Anderson Cooper's New Talk Show Expands to 21 Markets
Photo by PR Photos
By Jillian Bowe on November 29, 2010
Deadline is reporting CNN's Anderson Cooper received the green light for a daily talk show. Cooper's chatfest was sold to top market stations in Boston, Chicago, Los Angeles and New York and is slated to roll out in the fall of 2011. As previously reported by The Hollywood Reporter, the Silver Fox's daytime show will feature daily topics ranging from celebrity news to world issues.
By Luke Kerr on August 15, 2008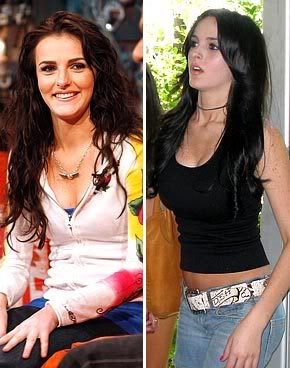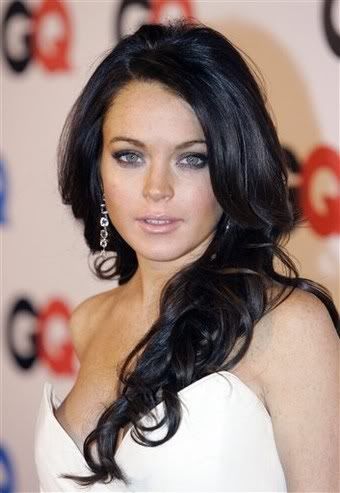 Just a week after the Anderson Cooper vs. Lohan clan war over Ali Lohan, the youngest Lohan finds herself smack dab in the middle of another controversy and this time big sister Lindsay Lohan is coming to her defense.
In the latest issue of US Weekly, the magazine has an article about Ali's "overnight curves." After being caught on the street by photogs asking her whether or not her younger sister had had a boob job an incensed Lindsay took to her Celebrity MySpace blog defending her sister.
It made me feel a bit sick to my stomach. My response simply was, 'Did you really just ask me that? She is a 14-year-old girl, and you are a pedophile!

All I am trying to say is that I was raised with a wonderful family surrounding me. Of course, we have our ups and downs, but all in all, my mother taught us to appreciate what we have been given. Nor would she ever encourage, or allow a 14-year-old child to alter her body. I am not judging people that do, but I am just saying that its not something that my family finds necessary to do, especially when you're not even fully developed yet!

Check out Lindsay Lohan's blog for the entire post.