America's Next Top Model
By Jillian Bowe on November 02, 2009
Entertainment Weekly
is reporting former supermodel and
America's Next Top Model
judge
Paulina Porizkova
has signed on for a role on
As The World Turns
. According to the web site, Porizkova will play Clarrisa, who has ties to Simon (
Paul Leyden
) and will have storyline that will span a few episodes starting Jan. 5.

Thanks to Megan for the top!
By Jamey Giddens on May 01, 2009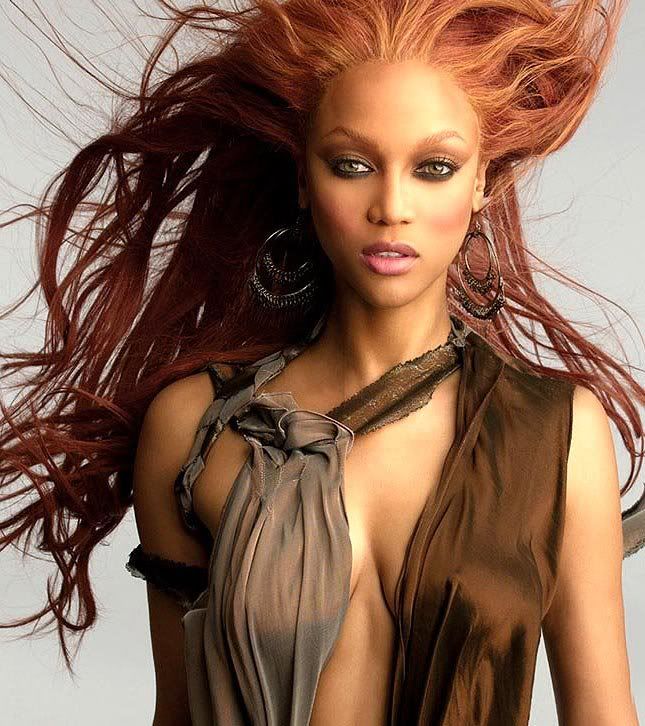 How's this for creepy? A Georgia man claiming to have a "thing" with
America's Next Top Model
and CW talk show host
Tyra Banks
has been convicted on stalking charges, according to the
Associated Press
.
According to authorities, Brady Green, 39 had been calling Banks' studio repeately, threatened to slit the throat of one of her staffters when they refused to tell him where the studio was located, sent Banks flowers and eventually showed up at the studio.
"I didn't know what to do. How do I live my life when I leave this building/ I had never experienced anything like this before," Banks told authorities, according to the AP.
The former model-turned-television mogul testified in the case againt Green on Wednesday, telling the judge she feared for her safety and for the safety of her friends and family. Green had been arrested at a McDonald's near Banks' studio.
After being inspired by an episode of Banks' daytime show, Green got on a bus and traveled four days from Los Angeles to New York, according to the AP. READ MORE
By Johnathon on February 24, 2009
The CW
announced six early pickups today, renewing
Gossip Girl, One Tree Hill, 90210, America's Next Top Model, Smallville and Supernatural.
This is really good news and is hopefully a sign of good things to come. We will find out the fate of all of our other favorite
CW
shows in May at the network's upfronts.
By Luke Kerr on December 12, 2008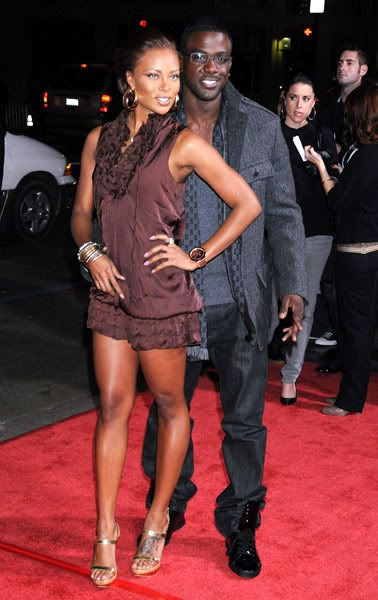 Examiner.com is reporting that Eva Marcille has joined The Young and the Restless permenantly.
According to sources, Eva's work on the Emmy-award winning soap impressed the writers so much they decided to develop her character for future storylines.
This news comes on the heels of a report we brought you back in September about Marcille and Jamia Simone Nash returning to Genoa City, though at the time there was no indication how long their return would last.
By Jamey Giddens on November 29, 2008
While The CW may be
spinning
it to appear that moving
The Tyra Banks Show
from syndication to airing exclusively on the struggling network that airs her popular reality contest
America's Next Top Model
is a good move,
Reuters
and
The Hollywood Reporter
are telling a slightly different a different story.
Apparently dissapointing ratings on such broadcast distributors as FOX and My Network TV led to Banks leaving the more lucrative syndie airwaves for a permanent home on the broadcast network. The move to The CW is reportedly contingent on cost cutting efforts being made to the show's budget. The production schedule for the four-year-old talker will reportedly be cut down to 26 weeks from 34, with re-runs from the first four seasons airing at 3 p.m., then followed by a new episode.
Looks like Ty-Ty still has a ways to go before reaching for The Mighty O's crown afterall.

By Jamey Giddens on November 23, 2008
America's Next Top Model
diva-turned-
Young and Restless
star
Eva Marcille
has definitely come along way since she premiered as Tyra, the never-before-mentioned bio aunt of Devon (
Bryton McClure
), however Y&R's black storyline as a whole is the only weak link in an otherwise miraculous recovery for the CBS sudser.
Daytime's Answer to The Huxtables

What made Y&R's black characters so refreshing and popular for the better part of two decades was that they always seemed real. Before the Barber sisters and the Winters brothers arrived in the 90's, blacks on soaps were typically written as either saintly and heroic or dangerous and menacing. Characters like Drucilla (Victoria Rowell), Liv (Tonya Lee Williams), Neil (Kristoff St. John) and Malcolm (Shemar Moore) proved that (gasp!) black people came in all shapes, forms and yes, colors. READ MORE