American Idol
By Luke Kerr on April 13, 2010
Fox's breakout hit Glee returns tonight in the plum spot after American Idol, following a full scale publicity campaign that included a visit to the Mighty "O" herself, Oprah. With megahit American Idol as its lead in, TV By The Numbers is speculating how high Glee's ratings will rise. Watch the Glee cast's Oprah performance after the jump.
By Jillian Bowe on September 18, 2009
Season seven American Idol finalist Chikezie Eze has landed a guest spot on General Hospital. According to Eze via Twitter,
So, I'm in my dressing room getting ready for my General Hospital debutt. Is it crazy? No... Is it awesome? No... It's crazy awesome READ MORE
By Jamey Giddens on January 09, 2009
Tell me how Shemar's supposed to breathe with no air?
Former soap star
Shemar Moore
has Hollyweird buzzing over his arrival at last Wednesday's 35th Annual Peoples' Choice Award in L.A. with the much younger, if not restless,
Jordin Sparks
on his arm. Sparks, who has reportedly pledged to remain a virgin until marriage, and recently praised fellow squeaky clean singers
The Jonas Brothers
, took home the award for Favorite Combined Forces (Is that some sort of Star Trek lingo?) for her duet with
Chris Brown
, "No Air" (Best song of 2008 in my opinion!). Hmmm, I wonder how dating the
Criminal Minds
star, who has been one of Hollywood's most sought after sex gods for going on two decades, figures into the former American Idol contestant's plans to remain chaste?
By Luke Kerr on September 29, 2008
Oscar winning actress and
American Idol
finalist
Jennifer Hudson
sat down with the gaggle of gals at
The View
, today, to talk about her Oscar, getting engaged,
Sex and the City: The Movie
and her new, self titled, CD.
Check out Hudson's performance after the jump. READ MORE
By Luke Kerr on September 09, 2008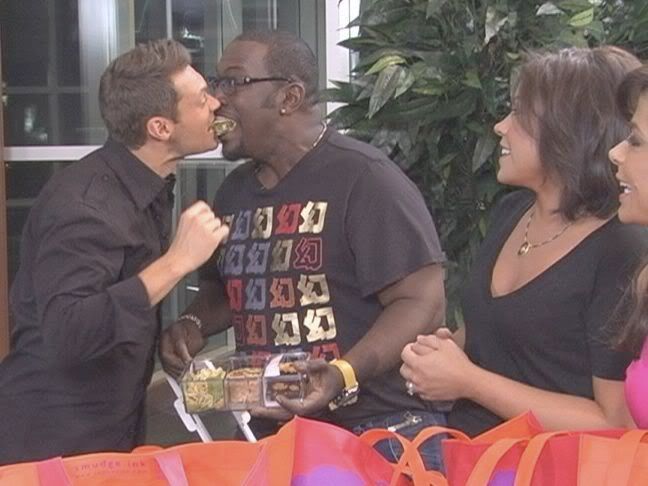 During the filming of an episode for her show,
Rachael Ray
brought
American Idol's
Ryan Seacrest
and
Randy Jackson
together as only she could and provided the perfect image for today's
Caption This
.
By Luke Kerr on August 07, 2008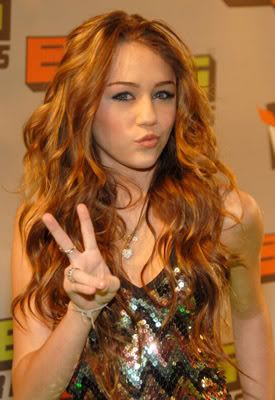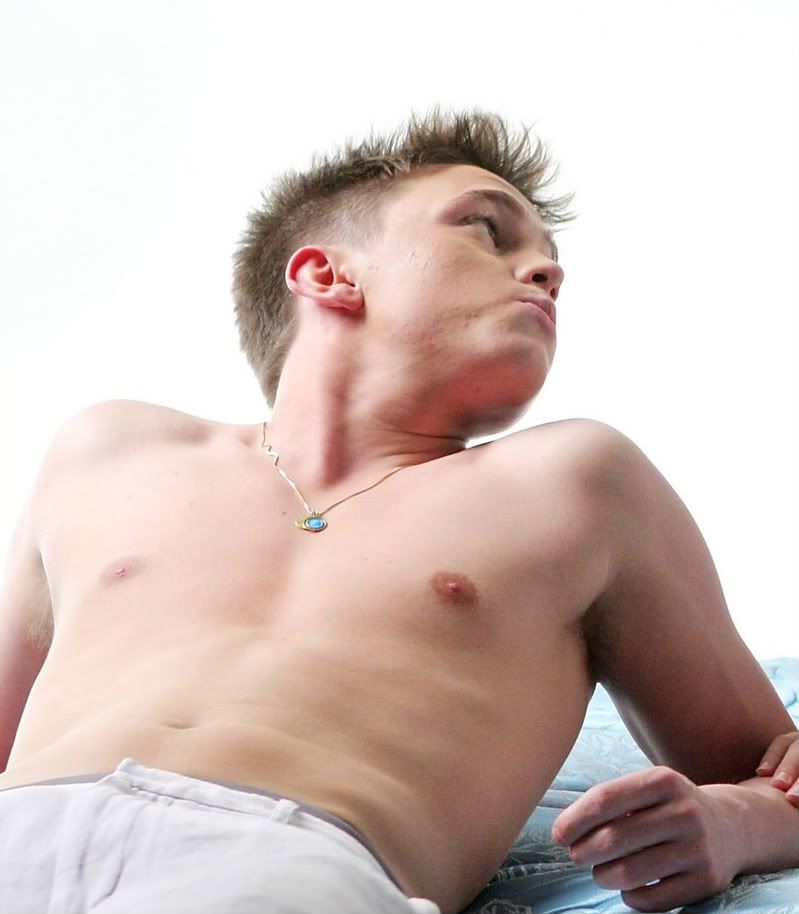 Are Miley Cyrus and former All My Children star Jesse McCartney dating on the sly? According to Star that may just be the case. In an article published on their website the magazine quotes inside sources as saying "There's been serious flirting between them for a while, but Billy Ray won't let them date....It's driving Miley and Jesse crazy!"
McCartney, who is the midst of a concert tour with former American Idol star Jordin Sparks and is known to have been linked to both Aubrey O'Day and Hilary Duff, has reportedly offered to go the extra mile and have a chaperone of Billy Ray Cyrus' choice join him and Miley on their date, according to the article.
What do you think of this potential pairing?