90210
By Regan Cellura on February 04, 2009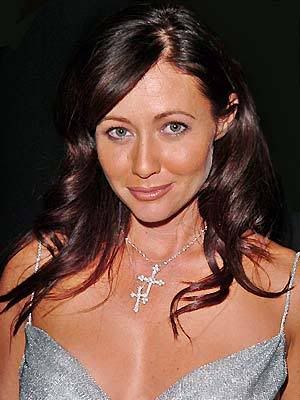 I mentioned her possible return in the
Primetime Spoiler Round-Up
and now
People.com
has confirmed the news.
Shannen Doherty
is making another return to the zip code that made her famous.
Brenda is back! Again.

Shannen Doherty, who played Brenda Walsh on the original Beverly Hills: 90210, signed on to return for another episode of the CW's 90210, according to a source close to the show.
By Regan Cellura on February 04, 2009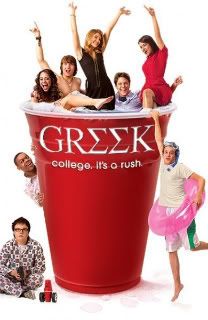 Primetime Spoiler Round-Up!
GREEK… I'm just crazy about these kids at Cyprus Rhodes. They've been picked up for a third season but their friends at Kyle XY got the AX. GREEK returns with the second half of the second season on March 30th with Max! Casey's boyfriend has ditched grad school in favor of sticking in Ohio with Casey. Will he constantly remind his girlfriend what he's given up for her? The craziest GREEK news comes from an exclusive on EW.com courtesy of Mr. Michael Ausiello. Apparently the third season will be light one cast member. Frannie, the rogue ZBZ, will not be a series regular. She's in a pretty major storyline as the season finale cliffhanger was Frannie setting up a new sorority and taking a bunch of ZBZ's with her. With Frannie leaving campus, what does that mean for Evan? Will we get a Casey-Evan reunion? What about Casey and Cappie? Will they ever get back together? SPOILERS say Casey and Cappie spend time together when Max is away. All MY Children fans, well Jesse McCartney fans, remember the heartthrob is also slated to appear this season on GREEK.
I'm adding a new show to the Round-Up. Army Wives is a great show on Lifetime from the same folks that gave us Grey's Anatomy. If you haven't seen it, check it out. They are adding two new African American cast members to the upcoming season and Roger Newcomb at We Love Soaps says one role MAY be what Real Andrews (ex-Taggart, General Hospital) auditioned for. READ MORE
By Jamey Giddens on January 27, 2009
Say it ain't so! Word on the street is Donna Martin's marriage to Kelly Taylor's stepbrother David Silver will be on the skids when Tori Spelling reprises her signature role as primetime's latest bloomer on 90210. E! Online's Kristin says:

I'm hearing Donna (Tori Spelling) comes back to Bev Hills and reveals she's having problems with David (paging Brian Austin Green!). Seriously, have any of these women been lucky in love?! I feel for the old school 90210-ers! The upside, though, is that their careers all appear to be going well (and global). Word is, Donna is thinking about opening a clothing store in Los Angeles and she's already a huge success in Japan."

Now you mean to tell me, it took that boy what, eight years to hit that, and now they may break them up? Poor BAG didn't even get to experience Tor-Tor's new boobies (I wonder if she named them Claire and Emily Valentine?). READ MORE
By Regan Cellura on January 23, 2009
Friday Night Lights
'
Aimee Teegarden
(Julie Taylor) will appear on three epiodes of
90210
. Look for Coach and Tami's daughter to appear in March.
And... this gives me the perfect excuse to remind you all that Friday Night Lights is on tonight on NBC.

By Regan Cellura on January 21, 2009
Primetime Spoiler Round-Up!
I take requests and this past week we had a request for some Big Love SCOOP. Since it's one of my faves, who am I to not oblige? So we're kicking it off this week with everyone's favorite Polygamists. There's lots of trouble headed Nicki's way this season as she gets in over her head. Roman goes on trial and will we be hearing more about Bill's deceased sister Maggie? How did she really die? The fourth wife seems to be happening for the Hendrickson clan. Of course Ana brings some baggage in the form of an ex. Ben who wants to follow in dad's footsteps and makes his first visit to Juniper Creek. Sarah has a secret and it MAY put her friendship with Heather to the test. Secrets, lies… all the good stuff that we've come to love about Big Love! Plus, Barb's health and Bill faces a former foe. This looks to be another great season!
Thank you to all who tuned in to Friday Night Lights! They premiered to decent numbers (4.6 million) and if they hold those ratings we should get a fourth season. Stay tuned to NBC for the rest of season three. I promise you won't be disappointed. READ MORE
By Regan Cellura on January 15, 2009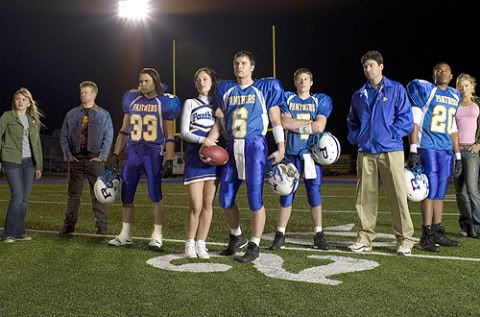 Primetime Spoiler Round-Up!
I'm kicking it off with a show I'm not really going to SCOOP on but instead beg you all to tune in! Friday Night Lights returns to NBC tomorrow night! I cannot say it enough, if you caught an episode here and there or are a faithful viewer like me, tune in as this season is the best yet.
BONES is returning a little later than originally planned. It MAY even return with two all new episodes on one night. The first of which has Bones and Booth going undercover at the circus. Sure to bring in the laughs with Dr. Sweets helping the duo dissect the circus world. Fake sex in a trailer and dead Siamese twins… oh how I love BONES!

Check out the latest gossip on Gossip Girl as a spin-off is in the works. In fact the "pilot" will be much like Private Practice's was; happening within an episode of Gossip Girl in May. Lily and Rufus' son is not dead and RUMOR has it we will meet the secret love child later on this season. Is a couple reuniting? RUMORS say a "core" couple will be finding their way back to one another but who could it be? Nate and Blair perhaps? READ MORE