90210
By Luke Kerr on March 30, 2009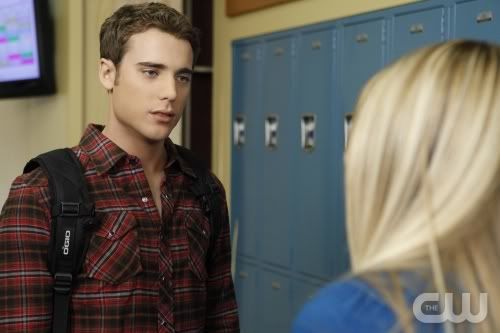 Dustin Milligan
won't be returning to
90210
this fall, according to
Entertainment Weekly
. Supposedly his contract option has not been picked up, but the "door is being left open for the actor to briefly appear in the fall to wrap up Ethan's story."
I've never been a particular fan of Milligan or his 90210 character, but he wouldn't have been at the top of my list of people to get rid of. AnnaLynne McCord would have. I'm still holding out hope. The article talks about how 90210 is going to be getting a major reboot now that Rebecca Rand Kirshner Sinclair is in charge. Are you looking forward to an even newer 90210?
By Johnathon on February 24, 2009
The CW
announced six early pickups today, renewing
Gossip Girl, One Tree Hill, 90210, America's Next Top Model, Smallville and Supernatural.
This is really good news and is hopefully a sign of good things to come. We will find out the fate of all of our other favorite
CW
shows in May at the network's upfronts.
By Luke Kerr on February 20, 2009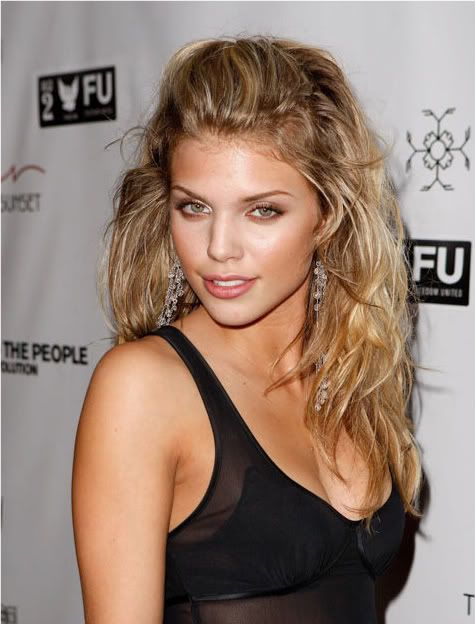 Twilight
lovers everywhere can breathe easy,
AnnaLynne McCord
won't be sinking her
90210
bad acting fangs into the popular franchise's upcoming sequel
New Moon
and sucking the life out of it, according to
Ok Magazine
. McCord told the magazine "I am so disappointed but it doesn't look like it is going to happen with my schedule."
All I have to say is thank goodness for scheduling conflicts.
By Regan Cellura on February 19, 2009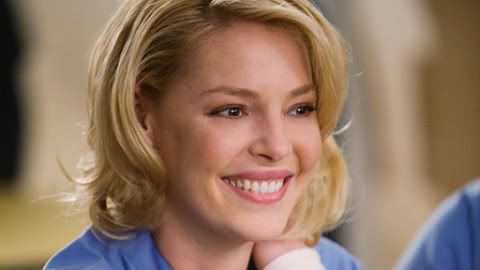 Primetime Spoiler Round-Up

So many shows are in repeats (remember that digital conversion was set to be happening right about now) that I didn't have much to scoop on. Let's see what's out there in the land of Primetime
.

Grey's Anatomy…
McSteamy and McDreamy in a McScuffle? Apparently these two beat the hell outta one another. Is it over Little Grey? What's up with Izzie and her clean bill of health? Well it's not so clean after all. I mentioned a few weeks back that it looks like those interns messed up the blood sample and Izzie is indeed sick. Will the third time be a charm for Callie?
The cross-over event concludes tonight but that doesn't mean there isn't some separate Private Practice scoop. Sheldon and Violet lead a couples counseling group together. Looks like the therapists become the patients. Who's the daddy? I'm not sure but Lord help me if it's Sheldon. His character bores me to tears.
I'm a huge fan of BONES but I'm not so sure I'm ready for a Brennan – Booth hook-up. RUMOR has it the pair will hit the sheets before the season ends. First though, something's up in the lab and the main characters are all suspects. READ MORE
By Jamey Giddens on February 13, 2009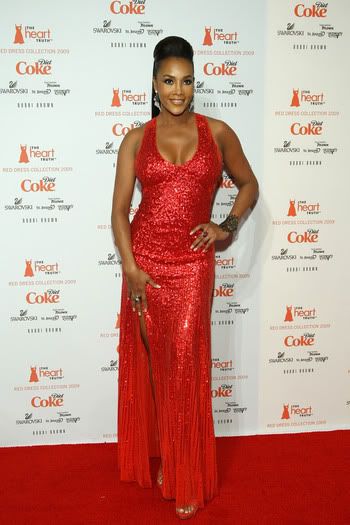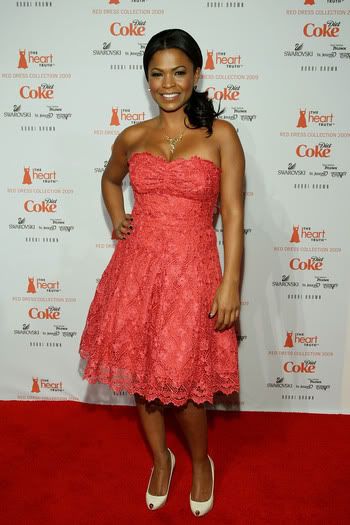 Susan Lucci
wasn't the only soap diva dropping it like it was red hot at the Heart Truth Red Dress Collection Fall 2009 Fashion Show tonight in New York. Former soap starlets
Vivica A. Fox
(
Days of Our Lives, Generations, The Young and the Restless, Beverly Hills, 90210
) and
Nia Long
(
Guiding Light
) also tore in up in red. All that's missing is
Ugly Betty
's
Vanessa Williams
and
we would have a
Soul Food
Movie Reunion in Red!
By Jamey Giddens on February 13, 2009
Since it's for a good cause, I wanna play nice, but
90210
's
Tori Spelling
needs her old ass whupped for going out to the Heart Truth Red Dress Collection Fall 2009 Fashion Show looking like somebody's burlesque show kewpie doll on acid! Tori is my age, so it's high time she left that kind of foolishness to the
Mylie Cyrus's
and the
Katie Perry's
of the world. I don't know how
Jennie Garth
can stand there with a straight face, but then she did get through Kelly's gunshot induced-amnesia on the original
Beverly Hills, 90210
circa Season 8 (Or was it 9?).