24
By J Bernard Jones on May 20, 2009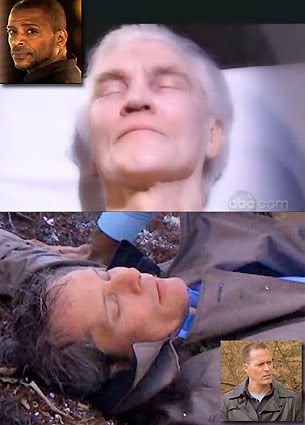 Hot on the heels of my admittedly scathing review of Friday's ultra-campy, Scooby Doo meets The Munsters inspired episode of All My Children which culminated in the murder of Stuart (Not Adam) Chandler, I finally had the opportunity to catch up with Guiding Light, which had its own less heralded "Who Killed Edmund Winslow?" whodunit kick off.
Since I received a little bit of blow back for my harsh (and well-deserved) criticism of AMC, I'd like to take the opportunity to explain why Springfield's simultaneous murder mystery is infinitely superior to Pine Valley's. READ MORE
By Luke Kerr on March 17, 2009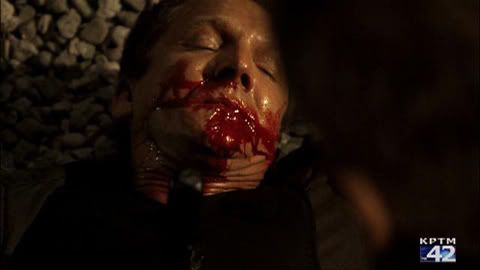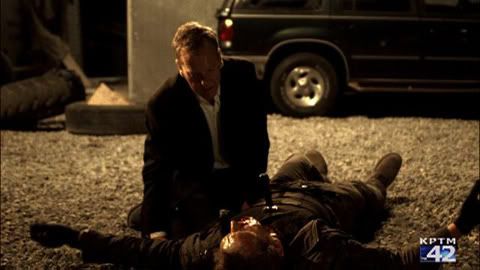 24's
Jack Bauer (
Kiefer Sutherland
) did what
General Hospital's
Sonny, Jason, Claudia and countless other Port Charles residents attempted and failed to do, kill James Craig aka Jerry Jacks (
Sebastian Roche
) aka John Quinn. For all those such as
Eye on Soap's
Belinda (
The View From The Recliner's Edge
) who hated Roche's
General Hospital
character, this episode of
24
may give you some closure. More pictures after the jump.
READ MORE
By Luke Kerr on February 27, 2009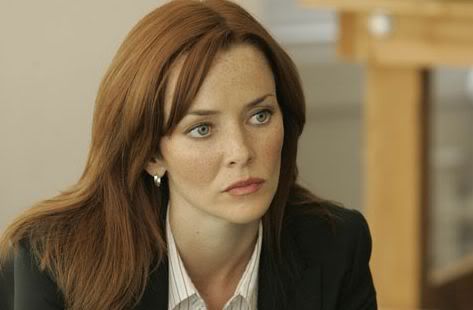 E! Online
is
reporting
that
Annie Wersching
(ex-Amelia Joffe,
General Hospital
) will be returning to
24
next season. Wersching has received
praise
from the
New York Post's
Pop Wrap
blog for her portrayal of Renee Walker.
By Luke Kerr on February 17, 2009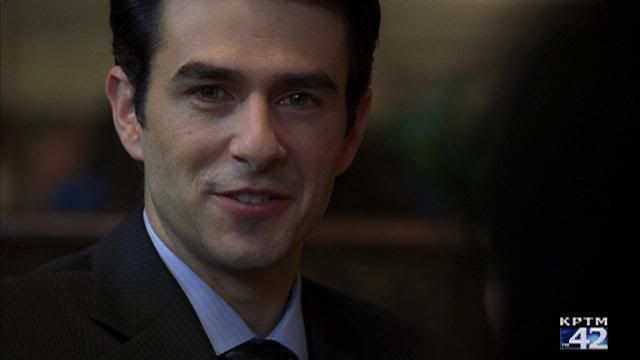 Sebastian Roché
(ex-Jerry Jacks,
General Hospital
) and
Annie Wersching
(ex-Amelia, General Hospital) aren't the only daytime stars to appear on this season of
24
. I'm a bit behind on
24
this season, but I had a chance to watch it live last night and all of a sudden I spotted
Eyal Podell
(ex-Adrian Korbel,
The Young and the Restless
) as what appears to be one of the bad guys. I wasn't the only who noticed him, Daytime Confidential reader Jenna also spotted the former daytime star. It's unfortunate that
The Young and the Restless
wasn't able to figure to keep Korbel around.
By Luke Kerr on December 17, 2008
More budget cuts are coming down from on high for network primetime TV shows. TV Week is reporting that 20th Century Fox has implemented an across-the-board 2 percent budget cut. The cuts affect all shows including newer shows such as ABC's Life on Mars and FOX's upcoming Dollhouse and existing hits such as 24 and Family Guy, which both air on FOX.
By Luke Kerr on November 26, 2008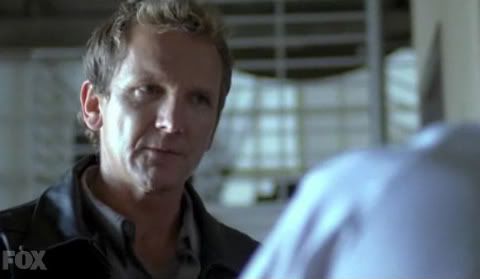 The mystery of where Jerry Jacks (
Sebastian Roche
) disappeared to is solved! It turns out that after faking his death Jerry traveled to Washington D.C. to work for an evil corporation. Apparently, the job qualifications needed to get the job were being interrogate prisoners and bury them in cement. Should be right Jerry's sleeve.
From the cliffhanger of 24: Redemption it would appear that Roche may also appear in the upcoming season of 24.
Oh it is looks as if Mary Cherry and Wentworth Miller aren't the only Popular alum working in primetime these days, Carly Pope is romantically connected to the new president's son. Check out more pics after the jump. READ MORE