Movies
By Craig Peters on December 26, 2008
Staggeringly sad, startlingly thought provoking
The Curious Case of Benjamin Button
left me feeling like I had just walked out of a Chekhov play: drained, somber and yet completely absorbed. Excellent performances by
Cate Blanchett
and
Brad Pitt
and a great story by F. Scott Fitzgerald manage to combine to bring about a unique movie experience. The film is about life, love and loss for an amazing man, a man that lives life backwards. Unfortunately that may not be a good enough draw to get the audience the film deserves.
READ MORE
By Luke Kerr on December 24, 2008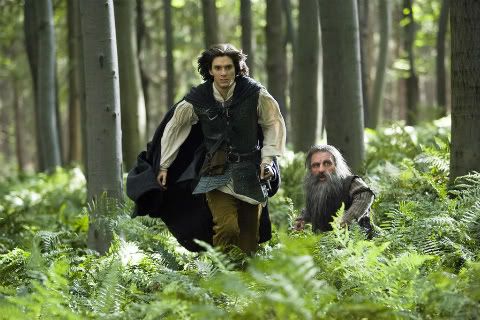 I wonder if Disney is slipping this bit of news in on Christmas Eve in order to have it buried in holiday news? According to the
Hollywood Reporter
, Disney has decided to put a stake in their
Narnia
franchise. Walden Media is looking to find a new partner for the third film, with FOX a likely candidate. Nothing quite like holiday cheer is there?
By Craig Peters on December 21, 2008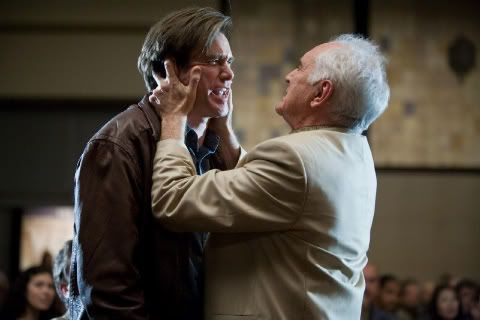 Jim Carrey
is
back! Carrey stars as Carl Allen, in this new take on romantic comedy, as a man so discouraged in life that his only response to anything new is refusing. Then one day a crazy friend Nick (
John Michael Higgins
,
A Mighty Wind
) shows up and convinces him to attend a
Yes Man
conference.
Terrence Stamp
(
Alien Nation
) stars as the leader of a cult-like "yes" group where the members are forced to say "yes" lest the universe unload negativity on them. After a good trial period Allen's obsession with "no" turns to "yes" with remarkable consequences Allen gets a raise, a girl and his friends actually start to like him once more.
With predictably unpredictable occurrences: sex with an elderly woman, signing up to organize a wedding shower and bungee jumping, Carrey has plenty of opportunity to exhibit his comic chops. And of course in the film, there are plenty of opportunities for the great physical comedy for which Carrey is known: taping his face beyond recognition, falling flat on his face and riding a Ducati motorcycle with his butt hanging out. READ MORE
By Jamey Giddens on December 18, 2008
The PR team behind Lionsgate's upcoming
Tyler Perry's Madea Goes to Jail
, sent us this sneak peek of the latest installment in Perry's hilarious, Madea series, about a tough talking, tough loving, gun toting Southern Big Mama. Anyone familiar with Perry's plays or movies knows his formula all-too-well.
He mixes over-the-top comedy with almost simplistic soap opera storylines. The result is a slew of sleeper hits that generally open at Number One at the box office. While I am not always a fan of Perry's sophomoric scripts, he could definitely teach daytime execs a thing or three in terms of attracting a minority audience. Look for cameos from Dr. Phil and Judge Mablean!
By Craig Peters on December 17, 2008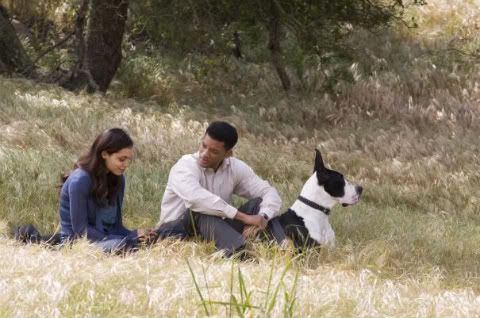 Good news! An old friend is back, there,s a mouse in the house and a comedy superstar ventures once again into drama. The big box office hopes in wide release this week are:
Yes Man
with funny man Jim Carrey in the title role,
The Tales of Despereaux
starring a tiny little mouse with enormous ears and
Seven Pounds
with
Will Smith
as a man desperately trying to help others. I have more hope for this week than last as Carrey and Smith generally turn in good performances and Despereaux looks to be visually stunning if not a child charmer.
READ MORE
By Sean on December 16, 2008