WTF
By Melodie on April 15, 2011
With the news of All My Children and One Life to Live being canceled on Thursday, April 12, 2011, the American Soap Opera genre spun into a state of disaster. Over a span of three years, the genre has lost a total of five soap operas, leaving the final four standing. What could cause shows that have been on the air for 40 plus years to get the boot from their respective networks? What does this mean for the American soaps still on the air? What are the key factors to a successful soap? Is it possible that in five years the American Soap Opera will be a thing of the past? So many questions, so little time. I have a few theories and comments of why the genre that has captured the hearts of Americans for years is slowly but surely fading into oblivion.
READ MORE
By Melodie on September 26, 2009

The Guiding Light
may be out, but people are still talking about arguably one of the biggest issues with its finale, the lack of an Otalia kiss. Tonight on
Twitter
,
Crystal Chappell
shed a little light on whether there was ever a kiss or not.

@

unlessstaded

Nat and O send Rafe off to army. I Kissed her cheek. Scene never made the show.
It's interesting that the kiss never aired. Very Interesting.
By Melodie on September 15, 2009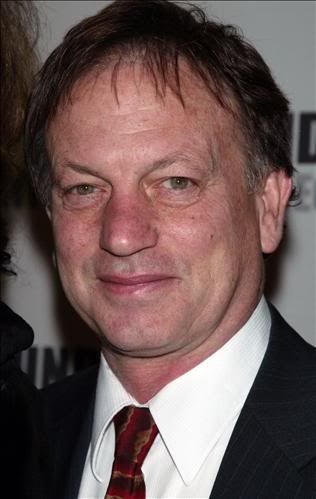 I'm pretty sure the title says it all for this one! Be sure to
check out
the full
Justin Deas'
Interview with
Michael Logan
.
READ MORE
Were you surprised to end your GL run by getting married?
Deas:

I think [executive producer] Ellen Wheeler is out of her f---ing mind to give Buzz another wedding. But I adore working with

Tina Sloan

[Buzz's new wife Lillian]. That lady is connected! Just name anybody, a famous anything, pick a NASA astronaut, and she just had dinner with him. You talk to her about a great book you're reading? She'll say, "Would you like to meet the author?" You're going to Sweden? She knows the king! I just mentioned to her that I might get a hip replacement—I think the hip will probably be arriving on the set here sometime this afternoon.
By Melodie on August 30, 2009
If anyone has read my
Live Blogging of the Daytime Emmys
, you already know my feelings on the
Guiding Light
Tribute. Apparently, I'm not alone in my feelings.
Frank Dicopoulos
who portrays Frank Cooper was live
Tweeting
from the Emmys and this was his response to the tribute.
Well, They Cut Us Off...Great

It was just disrespectful!
By Melodie on August 11, 2009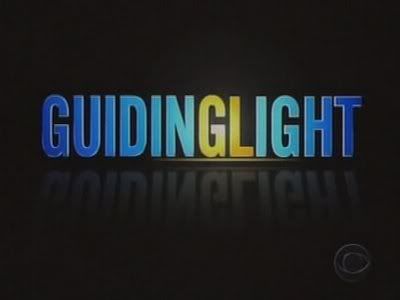 As
Guiding Light
wrapped filming today, the show held a
church service
to commemorate its 72 years on the air. During the service, GL gave the church a $10,000 check.
A $10,000 donation from the show to the church paid for new chandeliers and refurbished lighting in a community room, Henry said.

Another $10,000 donation from Guiding Light was accepted by the Borough Council on July 28, to be used for picnic tables and benches at Komline Park off Apgar Avenue. The show also donated a new gazebo for the Komline property, another frequent Guiding Light location, said Mayor William Horton.
It amazes me that GL has all this money to give to Peapack but the Spauldings have a wedding in a field and drive a Ford Explorer. I just don't understand it sometimes.
By Jillian Bowe on April 29, 2009
Has the apocalypse begun? It must be really chilly down in Hades since former co-hosts of
The View,
Rosie O'Donnell
and
Star Jones,
were spotted out having dinner. The former rivals were dining at the 2009 Passing It On Benefit After Party at Tony DiNapoli's in New York City Monday night. On April 16, the ladies were also part of a charity auction to benefit the Skating with the Stars Gala, for which Jones is co-chair. The winner of that auction got a chance to share a lunch date with Jones and O'Donnell and pose
any
questions they want. Wouldn't you like to be a fly on the wall when that goes down?
READ MORE