Super Soap Weekend
By Regan Cellura on November 20, 2008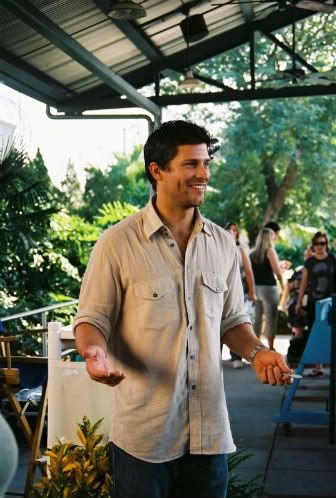 I've had plenty of requests for Super Soap Weekend Scoop. Not much was spilled in terms of Spoilers at the last SSW but Daytime Confidential Reader Beth just gave us her recap of the event. Thanks Beth!
Hello Regan!
I apologize for my delay in writing you. I had a family issue come up right after I got back from FL and I've been wrapped up in that the last couple of days. I'm sure you've heard most of the scuttlebutt from SSW, but I've got some tidbits I can pass along:
I did get to see the GH promo, and it was basically a longer version of the Nov. Sweeps promo they've been running for a couple of weeks now. Really, nothing you've not seen before. READ MORE
By Regan Cellura on November 19, 2008
No, she's not doing another
Playboy
spread but
General Hospital
star
Kelly Monaco
(Sam McCall) will be joining Spice Girl
Mel B
(
Dancing With the Stars
) on the Las Vegas stage.
People.com
is reporting that the ladies will star in
PEEPSHOW
at the Planet Hollywood Casino and Resort.
Neither Brown nor Monaco will be topless, but the showgirls surrounding them will be. Brown will be "scantily clad, but in a classy way," she says.

Monaco's character in the show will be "Little Bo Peep," a timid and lonely girl who is guided by Brown's character, "Peep Diva."
Monaco spoke about the Las Vegas show at Super Soap Weekend. According to fan reports, it should not interfer with General Hospital.
By Luke Kerr on November 18, 2008
Sherri Shepherd
was at Super Soap Weekend and has some behind the scenes looks your favorite ABC stars including
Susan Lucci
,
Erika Slezak
, the hot hunks of ABC daytime and tells how she grabbed
Jason Thompson's
butt twice.
Note: If this clip does not appear in Internet Explorer view in Firefox.
By Luke Kerr on November 17, 2008
By Luke Kerr on November 17, 2008
By Luke Kerr on November 17, 2008