SOAPNET
By Regan Cellura on October 06, 2008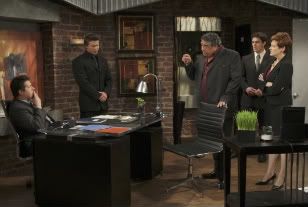 Here's the Scoop! 10.06.08
I'm back but exhausted. Road trips are fun but you pay for them in the end. It's going to be a quickie again!
Vincent Pastore hits General Hospital this week. My dad is a HUGE Sopranos fan, maybe he'll tune in! LOL! Everyone covers for Max. Carly almost blows it and Maximus wants to know why his son's bodyguard dresses that way.
Where's Matt been? He's almost killed, revealed to be a Drake and then nothing. WTH? SPOILERS say we should be seeing him again as Nadine wants him to remember the night of the fire.
Sonny in bed with the Z's? And I'm not talking just about Claudia. Jason refuses to put a hit out on Karpov so Sonny turns to Anthony to help him handle the Russian. Why can't Sonny kill him himself? Why can't Max or Milo take care of things? Plot point perhaps? RUMORS are swirling that the MOC talk MAY have been a bit premature but surely ZaCrazy isn't going to take care of Karpov for free. What's the cost? RUMORS say Anthony wants Sonny to reveal Jason's weakness. Will he betray Jason? RUMORS say that someone is a casualty of Sonny's betrayal. Jason puts Cody on Sonny... to watch him. READ MORE
By Regan Cellura on September 30, 2008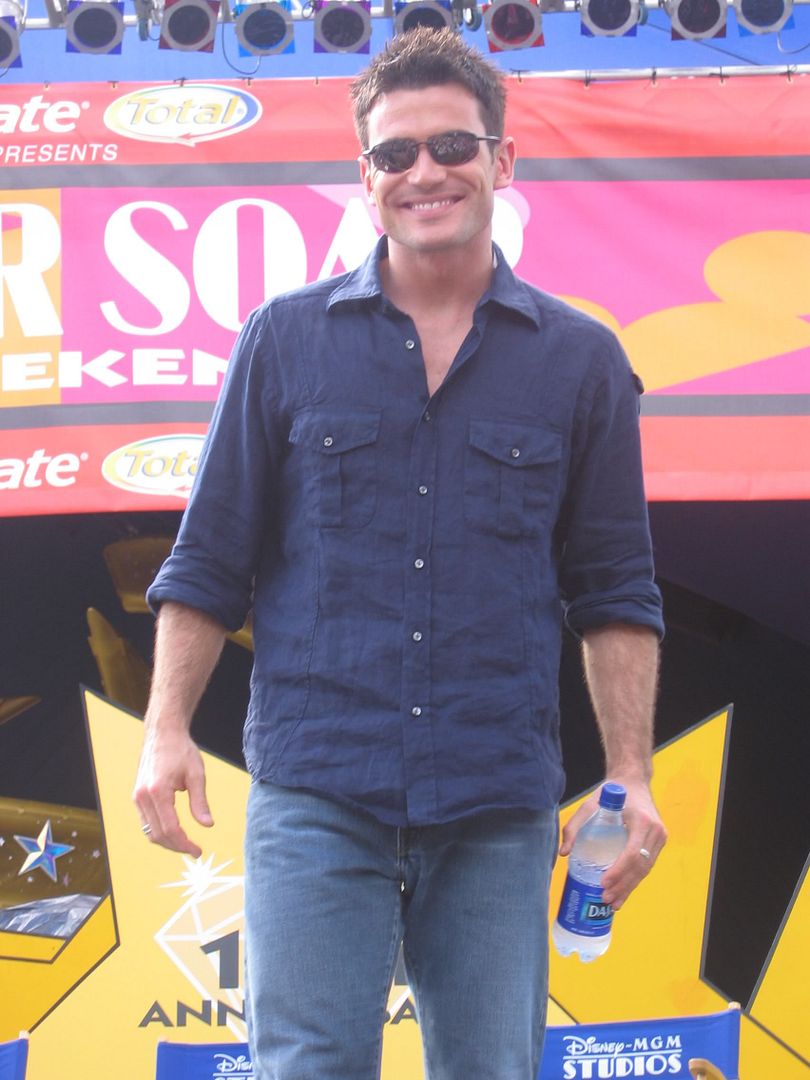 The
Official List of Attendees
has been released at SOAPnet! Remember Soap Fans, it's the last chance to hit the World that Walt built to see your favorite ABC Daytime Stars. See the complete list of stars attending after the jump!
READ MORE
By Regan Cellura on September 29, 2008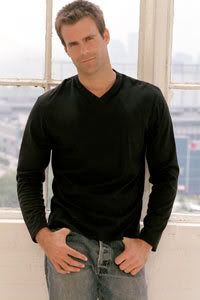 SOAPnet
has information up regarding this year's
Super Soap Weekend
and guess what soap fans? It's the last one!
Cameron Mathison
is on as host of the weekend with thirty-one ABC Daytime stars attending.
"All My Children" stars Rebecca Budig (Greenlee),Thorsten Kaye (Zach), and Aiden Turner (Aidan); "One Life to Live" actors Kristen Alderson (Starr), Michael Easton (John), and Erika Slezak (Viki); and "General Hospital"'s Kelly Monaco (Sam), Jason Thompson (Patrick), and Laura Wright (Carly). That's already enough to get us there, but there are 22 others coming! Get the full list tomorrow -- right here!
What's a soap fan to do without SSW? ABC Daytime has a plan!
The bigger news is that -- starting in 2009 -- there are going to be MULTIPLE events to connect fans and ABC Daytime stars. Whereas Super Soap was only once a year (and in Florida), next year's brand new "Soap Nation" tour will feature MANY events across the country that allow you to meet your favorite actors and actresses. READ MORE
By Regan Cellura on September 26, 2008

On General Hospital:
All this plus Robin (Kimberly McCullough) throws everyone (and us) for a loop with a surprising move, Carly (Laura Wright) may get a new business partner, Tracy (Jane Elliot) kicks some butt, and someone drives a boat into a freighter. Get a map!
BIG TWIST coming up for Sonny!
On One Life to Live:
Out in the land of the fully conscious, Gigi (Farah Fath) finally tells Shane that Rex is his daddy! Shane, predictably, is shocked and not exactly thrilled. Brody was the be-all and end-all to the little guy. Now he's stuck in a jail cell for shooting Rex. Gigi's got bigger problems though. She wants to see Rex and possibly be his lifeline (literally and figuratively -- remember, he's on the "Millionaire" set) but there's one little problem. Adriana (Melissa Fumero)! Yep, she's baaaaaack. Gigi's really not having a good week, huh?
Nora gets a houseguest?
By Regan Cellura on September 26, 2008
Here's the Scoop! 09.26.08
Night Shift News: How cool is this! According to SOAPnet, In the October 14 episode, you'll notice something so exciting, it has inspired us to set alarms so we don't miss it: Instead of the regular "Night Shift" opening theme, the show will use the 1980s title sequence from "General Hospital."
Wedding Day! Today's the day and it continues into Monday.
Pickle in the middle? Ric is caught in the middle of a brewing mob war between Sonny and Anthony. What about Anthony making it look like Karpov pulled the trigger?
Lulu and Johnny break up. I can't remember where I dropped it yesterday, it may have been in the comment, birthday blur. Johnny thinks ending things with Lulu is what's best for her. Lulu is heartbroken and done with love. A RUMOR hit a few days back that Lulu would be the one to first meet Sonny's bad boy son Dante. It didn't make sense until the break up SPOILERS popped up.

Luke's back! Tracy fills him in on what he's missed while globe trotting. It'll be Scotty vs. Luke once again. TPTB have been teasing a HUGE TWIST in Laura's story. READ MORE
By Regan Cellura on September 19, 2008
Here's SOAPnet's Sneak Peek at your favorite ABC Soaps!
On All My Children:
Poor Greenlee. When she put on some Bella perfume, she didn't expect to get doused with the sample Pete tainted. A loopy Greenlee is a chatty Greenlee, who tells Aidan that her previous statements about kids are null and void. She wants babies. RYAN's babies. Then she removes the foot from her mouth. Okay, not really.
On One Life to Live:
The prospect of losing Shane as a son is hard on Brody. In fact, he's having a mental breakdown. The military man dresses up in his uniform and goes to pick Shane up at school. But he's not planning to take Shane home. Instead, he brings the boy to the courthouse to change his surname to Lovett! And after that, Brody plans to take Shane on an unscheduled father-son vacay.
On General Hospital:
But we can't really blame Jason; he's got his mind on other things, namely Elizabeth (Rebecca Herbst). He's busy arranging an uber-romantic getaway for the two of them; will she throw caution to the wind and say "yes" to the secret rendezvous? READ MORE