SOAPNET
By Regan Cellura on April 22, 2009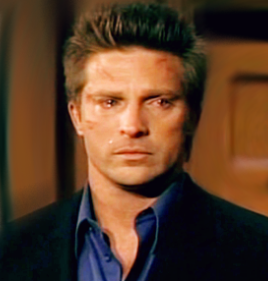 General Hospital
pulled the popular pairing of Liason aka Jason and Elizabeth (
Steve Burton
&
Rebecca Herbst
) but they're not above using the pair to pimp the latest Soap Nation event.
From SOAPnet.com:
This weekend's Soap Nation event at the Stagecoach Music Festival in California promises to be a fantastically entertaining mix of hot country music -- Brad Paisley, Kenny Chesney, and Reba McIntyre (who is being billed as simply "Reba" -- that's so cool!) are among the artists scheduled to perform -- and your favorite stars from "All My Children," "One Life to Live" and "General Hospital"!

So in addition to introducing the acts, the daytime stars you know and love will be signing autographs for fans. And now we have the schedule for those autograph sessions! Highlights include: "Liason" themselves, Steve Burton and Rebecca Herbst, teaming up for the 5pm session on Saturday; and a final session on Sunday that looks like a Hot Ladies of Daytime summit. READ MORE
By Regan Cellura on April 20, 2009
By Regan Cellura on April 20, 2009
By Regan Cellura on February 03, 2009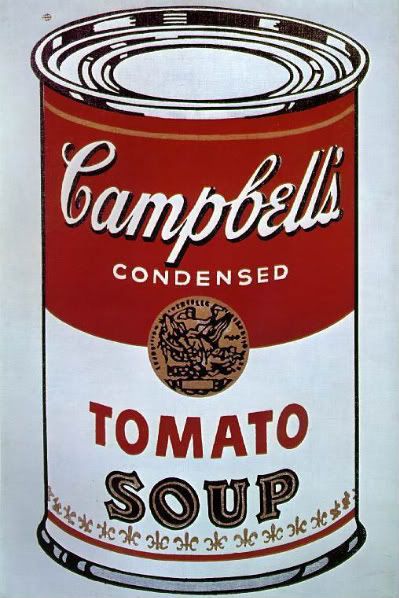 ABC Daytime and Campbell Soup are once again teaming up for the "Go Red" Campaign.
The View
,
All My Children
,
One Life to Live
and
General Hospital
will all take part in bringing awareness to a healthy heart life.
Here's how each show is doing their part:
The View: February kicks off with Jane Krakowski's visit to "The View" to celebrate American Heart Month. Best known as one of the stars of Emmy award-winning comedy "30 Rock," Jane is Campbell's AdDress Your Heart spokesperson.

All My Children: It's a big bash for the Babe Carey Memorial Wing of Pine Valley Hospital, and (if you can believe it) JR and David are hosting the event together. But it's for a good cause: Not only is it the dedication of the new cardiac wing, but the event is also held in conjunction with Campbell and the American Heart Association's Go Red for Women campaign.

One Life to Live: Viki and Dorian co-sponsor and host -- along with Campbell -- the second annual "Go Red" Ball. All of Llanview will be in attendance at this gala event held at the Palace Hotel, which means drama will be in full force. But everyone will be dressed for the occasion, as each character will be outfitted in red to signify their support of heart health. READ MORE
By Regan Cellura on January 06, 2009
By Regan Cellura on December 22, 2008
Tune into
SOAPnet
for a
General Hospital
marathon of Christmases Past starting at 8pm on December 25th.
At 8pm, we've got one from 1996, where Sonny gets into the holiday spirit by selling Christmas trees (?!?); meanwhile, the newly minted "Jason Morgan" celebrates the day with Lila and Robin, and Jax and Brenda spend the yuletide together. We get to see Lila and Brenda? Cue screams!

At 9pm, it's a 1998 episode featuring classic Lucky and Liz. We're talking Jonathan Jackson as Lucky, so this is back in the day. Speaking of old familiar faces, the hour also features Amber Tamblyn as Emily, and a reading of the Christmas story by (a then still alive) Alan at General Hospital.

At 10pm, we fast forward to 2004 -- where Ric and Alexis are rescued from the woods in enough time to celebrate Kristina's christening with Sonny and Carly. Emily, still alive and now looking like Natalia Livingston, shares Christmas dinner with a jailed Nikolas. It's some classic Nik/Em romance, people!