Soap Opera Digest
By Jillian Bowe on March 27, 2009
Is
Sean Kanan
heading back to the glitz and glamour *snickers* of the fashion industry on
The Bold and the Beautiful
? On
Soap Opera Digest's
Twitter page
(gotta love that service), they are saying that the word is Kanan
may
be on his way back to la la land as bad boy Deacon Sharpe. Could Jackie (
Lesley- Anne Down
) finally have something to do besides become a bargain basement version of Stephanie (
Susan Flannery
) with her manipulation in Nick's (
Jack Wagner
) life? Stay tuned!
Update: Tune in to this week's CBS and Days of Our Lives episode on Wednesday for an update to this story.
By Jillian Bowe on March 27, 2009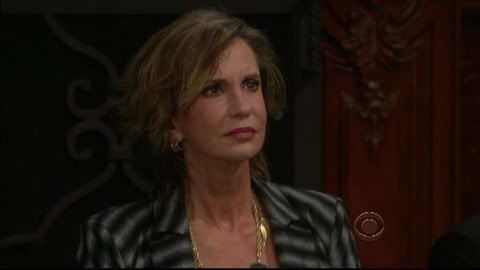 According to the good folks at
Soap Opera

Digest's
web site
, a casting call went out for a well known actress to play Jill (
Jess Walton
). SOD states that a source has told them that Walton hasn't been feeling well and think that its possible that
The Young and the Restless
is looking for someone to fill in until our favorite bad girl feels better. Online rumblings are also wondering if the role is for Katherine's (
Jeanne Cooper
) real missing in action daughter. My money's on a tempJill coming in, get well soon Jess!
By Jillian Bowe on March 19, 2009
In the same interview with Co-Executive Producer
Paul Rauch
and
Soap Opera Digest
, Head Writer
Maria Arena Bell
gives fans a little taste on what's in store for the residence of Genoa City. According to Bell:
It's going to be a great year. The 36th anniversary episode will be an extraordinary show. It will be one big story culminating and then moving on to the next. We have a wedding coming down the pike and there will be major stories, not just with our core characters, but with those you haven't seen that much, like Daniel. We have some really startling revelations and someone from the past will be returning that will be a HUGE story. So there's a lot brewing. We have a ton of great stuff.
By Jillian Bowe on March 19, 2009
In an interview with
Soap Opera Digest
,
The Young and the Restless
Executive Producer
Paul

Rauch
, has finally come clean on who was behind the controversial storyline of having
Guiding Light
heroine Reva Shayne (
Kim

Zimmer
) cloned. Rauch said,
READ MORE
Let's talk about the Reva clone. This is the first time I ever told this. We did a lot of different stories on OLTL, like Viki goes to heaven, Clint goes back in time and

Eterna

which, by the way, were No. 1 rated stories during sweeps period. However, Guiding Light is not the kind of show that should be doing stories like that. But the network and P&G came to me one day and said, 'We think this is a story you should do.' And there was just no saying no. When they got tired of the story, the network said, 'Give Reva a drink that ages her so she'll die and we can get out of this.' I always believed that story belonged on a show one OLTL or Days. It doesn't belong on Guiding Light because it's a show about family and social interaction.
Cloning on Days yes, I can see that on there but OLTL? Have to call foul ball on that play Uncle Paul...

By Jillian Bowe on March 13, 2009
According to Soap Opera Digest, Roscoe Born (ex-Trent DAYS) will pop up on The Young and the Restless once again as Kevin's (Greg Rikaart) father, "Terrible" Tom Fisher on March 31. Before anyone asks, yes Tom is dead, John Abbott (Jerry Douglas) did bust a cap in him back in 2005 so fear not people. Tom will come in the form of a ghost to terrorize Kevin once again.
By Regan Cellura on March 11, 2009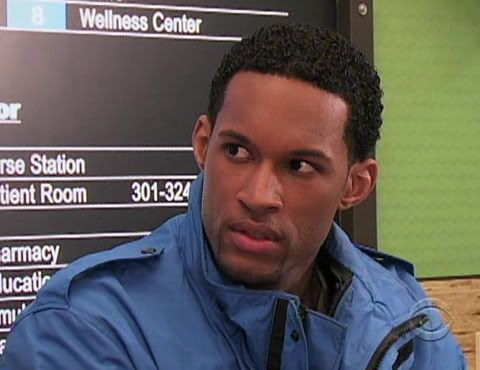 Hey
Guiding Light
fans, tune into
Ugly Betty
on March 19th. According to
SOD
,
Lawrence Saint-Victor
(Remy) will be a guest star on that episode of
Ugly Betty
!