RIP
By Melodie on February 04, 2010
Feb. 3 marks a sad day for the soap industry as
Days of Our Lives
legend
Frances Reid
(Alice Horton) has passed away at the age of 95. Word of the actresses passing first surfaced on Twitter via
Soaptown USA
and
BuzzWorthy Radio
, and was later confirmed by
Days of Our Lives
actresses
Alison Sweeney
and
Nadia Bjorlin
. Below are Sweeney and Bjorlin's tweets on Reid's passing.

Alison Sweeney:
Ali_Sweeney I'm so sad to hear the news about Frances Reid. She was a truly talented actress & and we are all lucky & proud to have known her. RIP READ MORE
Nadia Bjorlin:

RealNadiaB Rest in peace Frances Reid (Alice Horton). She was a great lady whom I feel honored to have known..the heart and soul of Days of our Lives.
By J Bernard Jones on July 18, 2009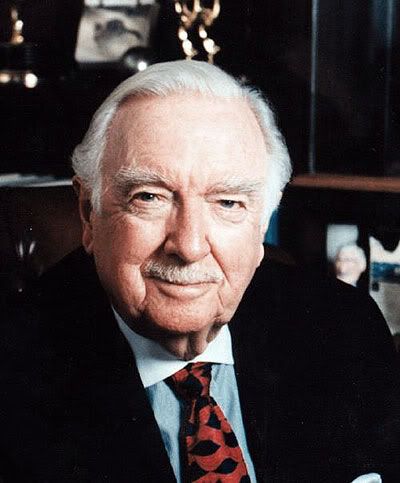 Legendary CBS News reporter and anchorman Walter Cronkite passed away on Friday, July 17 at 92 years old. If you are wondering why Cronkite's passing merits mention on a site dedicated to daytime soap operas, the connection will become abundandtly clear.
The first is a footnote to one of the most shattering events in modern American history: at 12:40PM Central Standard Time on Friday, November 22, 1963, Cronkite interrupted the top-rated As the World Turns — with a then-regular daily viewership of 12 million viewers — to be the first to officially break the stunning news to the nation that President John F. Kennedy had been shot. It would be a few short minutes later at 1PM that Cronkite would announce that Kennedy was dead. READ MORE
By Jamey Giddens on February 07, 2009
We have sad news to report. On the heels of the passing of
One Life to Live
's
Clint Ritchie
(ex-Clint) comes
confirmation
that
Phil Carey
(ex-Asa) has also died. He was 83.
By Jamey Giddens on January 02, 2009
Hollywood star couple
John Travolta
and
Kelly Preston
(ex-Gillian,
Capitol
) are mourning the loss of their 16-year-old son Jett tonight. According to
TMZ
and
Pop Eater
, Jett suffered from a seizure while the family was vacationing in the Bahamas and banged his head on a bathtub. Our thoughts and prayers are with the Preston-Travoltas.
By Mike Jubinville on December 18, 2008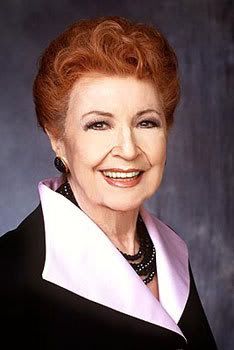 Just a reminder for anyone who ever watched
All My Children.
The soap will air it's tribute to the late
Eileen Herlie
on Friday, December 19. Herlie played the much loved Myrtle Fargate from 1976 until her death on October 8.
By Jillian Bowe on August 01, 2008
Even The Great Victor Newman can't prevent this.