Passions
By Jamey Giddens on October 14, 2008
Here's a clip from the infamous "Buried Alive" storyline from
Days of Our Lives
. The Reilly-penned tale, featuring
Crystal Chappell
(Olivia,
Guiding Light
) as Dr. Carly Manning,
Robert Kelker-Kelly
as Bo Brady,
Michael Sabatino
(Vince,
Guiding Light
) as Lawrence Alamain,
Erik Von Detten
as a young Nicky Alamain and the incomparable
Louise Sorel
as Vivian Alamain, helped catapult
Days
from Number 7 to Number 2 in the Nielsen Household ratings where it stayed for much of Reilly's first run as head writer of the NBC soap. The storyline saw heroine Carly being buried alive by a psychotic Vivian to prevent Carly from "stealing" Vivian's nephews Lawrence and Nicky away from her. It was also the culmination of the wildly popular Bo/Carly/Lawrence triangle that carried
Days of Our Lives
during the early 90's.
READ MORE
By Jamey Giddens on October 14, 2008
Prolific daytime scribe
James E. Reilly
passed away over the weekend, according to
Soap Opera Digest.com.
He was 60. Reilly was most known for his much talked about stints as head writer for NBC's
Days of Our Lives
(92-97; 03-06) and for creating the zany cult fave
Passions
. He also served for a time as head writer of
Guiding Light
on CBS and
Sunset Beach
on NBC. As a big fan of Reilly's work on
Days of Our Lives
, this news hits hard. Our thoughts and prayers go out to his friends, family and former co-workers.
By Jamey Giddens on September 22, 2008
I wonder if this one will sing opera?
It's raining men...from
Passions
that is, at
Days of Our Lives
. In addition to the news that our Jillian
broke yesterday
about
Galen Gering
(ex-Luis,
Passions
) joining the sudser in a yet-to-be announced role,
Soap Opera Digest
is reporting that Ethan Crane 2.0 aka
Eric Martsolf
has been cast as Brady Black, the long missing son of John and the late Isabella. With both of Brady's bitchy ex-flames—Nicole and Chloe—in town, his nephew/rival Philip on perma-scowl and his Daddy, John, cuckoo for Cocoa Puffs I can't think of a better time for the Brady, er Alamain, doh, DiMera heir to return!
By J Bernard Jones on September 19, 2008
I predict I'll once again be in the minority on this one. But what the hell...
Like many others, I have been rather hesitant about embracing A Martinez's new, short term role of Ray Montez, uncle of Langston and new foe of Dorian Lord. There are those viewers who are unfamiliar and/or unaware of Martinez's work although he has been a busy fixture in prime time and daytime since the late 60's (does that man age well or what???!). I think the very first time I saw Martinez was on an episode of The White Shadow and later on The Incredible Hulk; yes, when they originally aired. In fact, Martinez was one of the busiest Latino actors in all of television during the last hurrah of the three network era, guest starring on what seemed to be every prime time show with a time slot and a broadcast signal. READ MORE
By Luke Kerr on September 12, 2008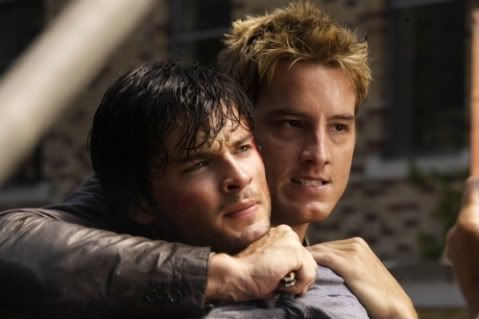 Eat your heart out
Justin Hartley
fans and get out your binoculars Naughty Nicki: Justin is returning to
Smallville
as the Green Arrow. Check out this preview from the upcoming season.
Smallville returns to The CW on September 18, 2008.
By Regan Cellura on September 12, 2008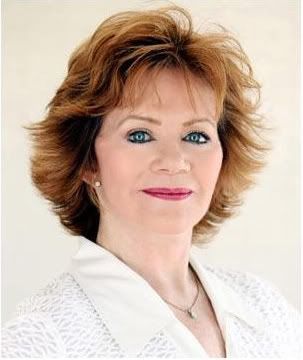 Be sure to check out
The Suds Report
as it's packed full of good reading. Including a casting scoop for
General Hospital: Night Shift
! And what a casting it is!
Kathleen Noone
(Edna,
Passions
; Bette,
Sunset Beach
; Ellen Dalton,
All My Children
) has been cast as the Doctors Julian mother Patricia Julian. Look for Kyle and Leo's mom to appear on September 23rd. SPOILERS say one brother punches the other in front of mom!